Baker McKenzie appoints 3 new Australian partners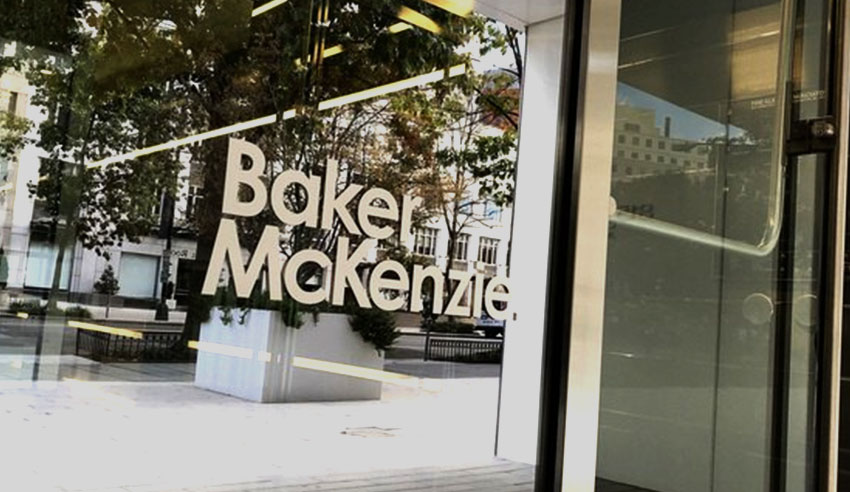 Global law firm Baker McKenzie has announced the appointment of three new partners along with four special counsel within the Australian firm.
The promotions reflect a continued commitment to nurturing talent within the firm, and strengthening key areas of the firm's services – infrastructure, major projects, dispute resolution, employment and structured assets.
Anthony Foley, national managing partner of Baker McKenzie, said that despite global headwinds, the firm has a strong roster of clients and a depth of talent which have allowed them to bring three more leading lawyers into the partnership. 
"These three new partners represent each of our offices in Australia, and areas of practice where we have both competitive advantage, and we see a real client need in the years ahead," Mr Foley said.
"It is also encouraging to see the next generation of talent coming through, with women making up three out of four of our new special counsel, across practices including construction, employment and disputes. Congratulations to our 2020 cohort."
The newly appointed partners are: Aylin Cunsolo and Eric Thianpiriya, from the major projects team, focusing on energy, resources and infrastructure; along with Ian Innes, from the restructuring & insolvency group.
Ms Cunsolo has emerged as a leading national authority on energy law, and regularly advises companies in the energy, resources and infrastructure sectors on contractual arrangements and structures, procurement of goods and services, mergers and acquisitions, and legal compliance. 
Mr Thianpiriya advises on a broad range of transactions covering both private and public mergers and acquisitions. His practice focuses on major infrastructure and government sale processes. The firm said he acts for a number of large investment funds, both Australian and international, including sovereign wealth and pension funds. 
He also has considerable public merger and acquisitions experience, particularly in relation to initial public offerings and secondary offerings.
Mr Innes is a highly experienced insolvency, litigation and dispute resolution lawyer, having acted for a broad range of organisations in both the private and public sectors within Australia and internationally. 
Mr Innes also has extensive experience across a range of industries in an insolvency context for financial institutions, insolvency practitioners and creditors.
The firm said these appointments reflect Baker McKenzie's strengthening national presence. Ms Cunsolo is based in the firm's Melbourne office, Mr Thianpiriya in Sydney, and Mr Innes in Brisbane. They are among 84 partner promotions within the global firm. 
Baker Mackenize has also made four special counsel appointments comprising Bethany Armstrong (commercial and real estate group), Bianca Dearing (employment team), Ryan Grant (dispute resolution team) and Nikki Mourginos (construction group).