Do lawyers want to go back to the office?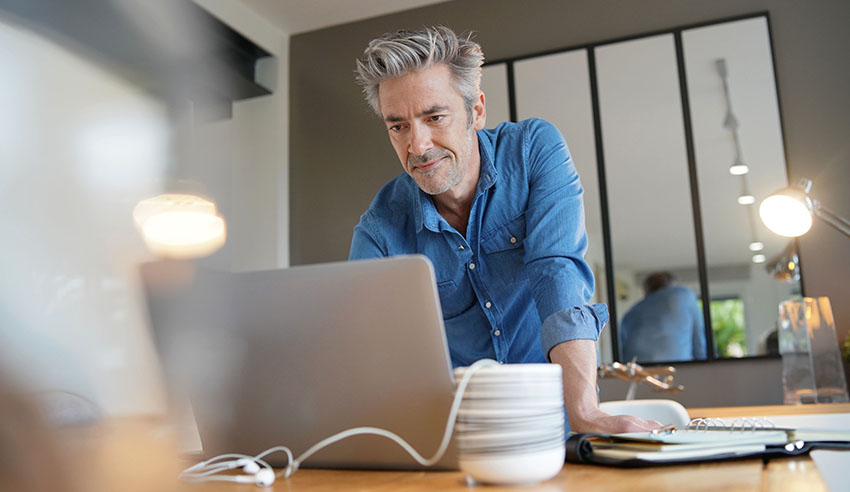 A new survey has captured sentiment from legal professionals on whether they're likely to continue remote working post-COVID-19.
The COVID-19 Business Confidence survey, commissioned by MyBusiness, is an ongoing survey of a cross-section of Australian business leaders and employees conducted by research firm Momentum Intelligence. The survey encourages participants across a range of Momentum Media's professional services brands (accounting, aviation, defence, financial services, law, mortgage and finance broking, and real estate) to take part in an online questionnaire.
Among the key findings captured in the survey were remote working circumstances, experiences and sentiments.
Overall, the majority of respondents indicated that they are currently working from home (64 per cent), including 35 per cent who have been working in a remote working schedule before COVID-19 restrictions were in place. Meanwhile, 18 per cent of respondents never left the office with many quoting convenience, ease and lack of distractions with the small number of people in the office.
Looking at the business of law, 42 per cent of respondents indicated that they are new to working from home and are still currently doing so, 30 per cent indicated they were in a long-term work-from-home situation, 18 per cent said they did work from home as a result of the pandemic but were back at work now, and 11 per cent said they never left the office.
"In this survey, we've identified a large portion of 'long-term [WFH-ers]' who have been partially or full-time working from home before COVID-19 who have now been joined by a growing community of people seeking more flexible work arrangement from their employers moving forward," said Michael Johnson, head of strategy, Momentum Intelligence.
Further, the survey found 28 per cent of respondents overall weren't sure when they would start returning back to work in the office at least one day a week. Meanwhile, 41 per cent indicated that they weren't sure when they will return back to the office full-time.
"These findings show that each individual is on their own journey to return to the office but the common denominator here is that there [is] a large pool of respondents who are unsure of their future and their timelines for returning to work," Mr Johnson said.
What were the main reasons for you to only work from the office during COVID-19?
Responses gained from legal professionals to this question within the survey were varied. 
"Unless a mandatory lockdown was to be enforced, our office staff were to work from the office because we had enough space for everyone to comply with the social distancing measures. We didn't see clients [face-to-face] unless they were required to execute an affidavit for instance," one respondent wrote.
"It made it easier for us to comply with court orders by having the physical files available in addition to our electronic files (especially if I needed to work on a file at the same time that the file principal needed to). Given that we were not required to attend court hearings in person, our staff were allowed to dress in casual clothing so we felt a lot more comfortable and productive."
Another wrote: "[The office is] close to home, safe with little client contact in person. I could manage the disinfecting of common areas. During the worst of it I had staff not attending at the office for health reasons. The office is safe and (as I had virtually no new business) I was confident I could limit contact with the virus. Additionally I could leave files and the computer etc at work. Also I prefer to keep work at work. It means I can be more relaxed at home."
Among the other, more succinct responses, included: "Because working at home is a joke", "Due to the structure of our business [we had to work from the office]", and, "[Because of the] reliable internet, access to documents and infrastructure and less distractions [at the office]".