Answering the call of duty during COVID-19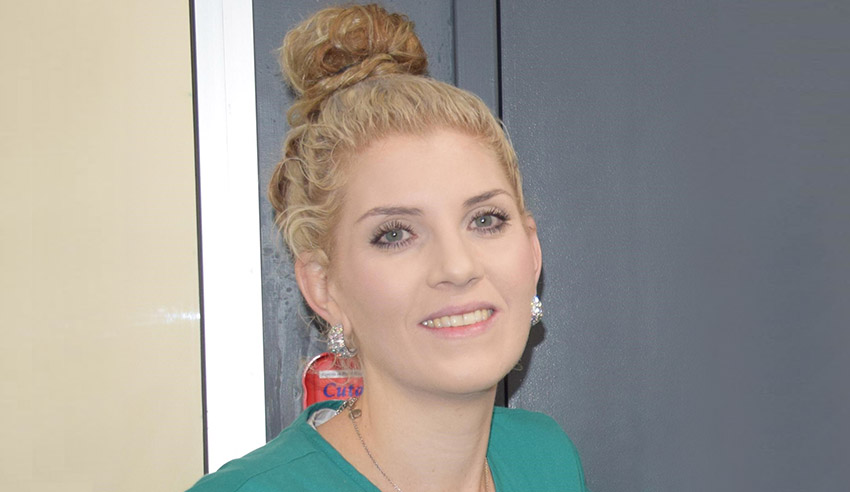 When coronavirus hit, Natalie Stoll felt a "moral and ethical duty" to resume her former role as a critical care nurse. This meant having to pause her graduate job with a national law firm.
In March of this year, Ms Stoll commenced the graduate program at Colin Biggers & Paisley. After a few weeks in the employment and safety group in the firm's Brisbane office, she – alongside her CPB colleagues and legal professionals across the country – had to transition to working from home.
Simultaneously, she was "presented with the call of duty to return to nursing to help fight the emerging invisible enemy of COVID-19". Prior to her legal studies and now career, Ms Stoll was a registered and clinical nurse for 14 years, working predominantly at the Royal Brisbane and Women's Hospital (RBWH).
In her own words, she felt a "deep sense of duty and honour to lend my nursing skills to help save lives and get Australia through this crisis". At this stage, she will return to the graduate program at CBP in August.
"Both Queensland Health and CBP generously supported my decision to temporarily pause my graduate program and return to my old stomping ground in emergency at the RBWH.  I exchanged my new corporate wardrobe and heels for my old scrubs and delved back into the chaotic world of emergency," she said.
Speaking to Lawyers Weekly, Ms Stoll reflected on the "moral and ethical" obligation she felt to return and assist her nursing colleagues during this time, particularly as she possesses "advanced critical care nursing skills that are in demand to combat COVID-19 including taking care of ventilated and critically unwell patients".
"I was surprised with how seamlessly I transitioned back to nursing after an 18-month absence," she mused.
"I felt so welcomed back by my former colleagues and was able to resume delivering [high-quality] patient care within a day or two. My nursing skills and knowledge [are] ingrained and I enjoyed facilitating the learning of junior staff and students during this time as well.
"I am very grateful to CBP for providing me the opportunity to give back to the community during this challenging pandemic. I believe this reflects the genuine commitment of CBP to support the community."
When asked about the importance of having a sense of service as a legal professional, Ms Stoll responded: "I feel that lawyers hold an incredible position of influence over the community and should use their knowledge and power to improve access to justice for all community members. This extends to role modelling ethical conduct in both their professional and personal lives."
Moreover, if lawyers are in a position to better contribute to the community around them, they absolutely should be doing so, Ms Stoll posited.
"I would encourage them to draw on skills they possess outside of their legal capacity to contribute in some way to improving the lives of others (i.e. sharing musical skills, encouraging others to stay active, cooking). This may extend from formal volunteering pursuits through to taking time to call or catch up with family, friends or other colleagues that may be struggling mentally during this time," she said.
"Not all lawyers have the capacity to engage in pro bono or community-based volunteering but even the smallest of gestures [make] a big difference to others."