September looming potentially large for insolvencies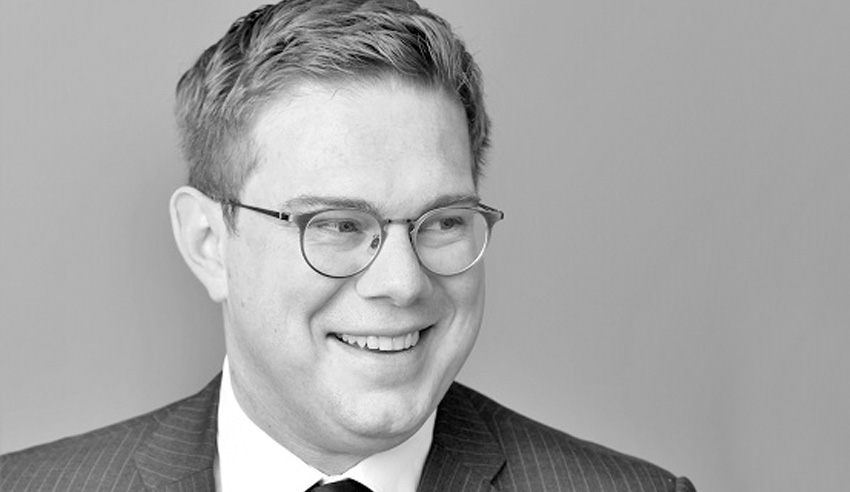 Absent further government changes, September is set to be a turning point for the Australian economy and in particular the restructuring and insolvency sector. Much is being written about the looming wave of insolvencies and what will trigger them.
What happens in September
According to Hamilton Locke partner Nicholas Edwards, there are three key events slated to happen in September that will have a significant impact on the economy, as well as the number of insolvencies in this country. As it currently stands and as testament to the government measures, the volume of formal insolvencies has been down significantly month-to-month since March, "which for many people on the street is surprising". This however is not a sustainable position.
The first big item he identified was JobKeeper, notwithstanding that the federal government has sought to lessen the blow with its JobKeeper 2.0 announcements.
However, as Mr Edwards notes, "the changes may be welcome, however the [government] is forecasting that the stimulus package will reduce from $64 [billion] in the September quarter to $14 [billion] in the December quarter".
"That represents a 60 per cent decline in current [JobKeeper] applicants due to the tightened eligibility. That is a significant number of people who are likely to unfortunately lose their jobs and that will hit the country's confidence," he said.
The other two events, Mr Edwards continued, are a rollback of the legislative changes put in place to address COVID-19 – namely, the insolvent trading moratorium for six months and the changes to the statutory demand regime extending the time for compliance and the debt threshold.
"Directors of companies were provided with a degree of confidence as a result of the changes to the Corporations Act, however sooner or later companies will need to start dealing with outstanding liabilities and directors will be back on risk for the company incurring debts," he advised.
Mr Edwards did acknowledge there was still a "very good chance" that the government could extend the measures – and the banks have flagged their intention to already – however, he added there needs to be a balance.
"The measures are not actually solving the underlying structural problems and in many instances are simply prolonging the inevitable which for many businesses is some form of insolvency process," he posited.
What companies should be doing
Proactive planning, Mr Edwards submitted, is "absolutely key".
Despite the industry pushing it, he said he is still not seeing enough corporates embracing the broader safe harbour regime with the focus on contingency planning and achieving a better outcome for all stakeholders.
"Even if the [government] kicks the can down the road into the first quarter of 2021, corporates should be thinking right now about what they are going to do," he mused. 
If directors and businesses are not careful, he continued, they will be left with no plan and no option when the temporary measures end. Going further Mr Edwards added that "how a business saddled with increasing liabilities and a shifted market dynamic is going to restart and continue with a viable business model is a question every director should be asking themselves right now".
This must include considering every option available, he surmised, be it a consensual restructure or through a voluntary administration as part of a potential safe harbour plan.
Albeit counterintuitive to many people, planning for a voluntary administration is not like planning a funeral, Mr Edwards explained.
"There is a good chance, especially if stakeholders are supportive, that the business will be resurrected through the process albeit with a few bruises (if not, a few less limbs). The other advantage of this regime is that the business will often continue to trade during the administration period with the assistance of management, which is beneficial to employees and assists to ensure there is minimal impact on the continuity of the business," he said.
Well-advised companies, he outlined, are becoming increasingly interested in the extent to which pre-packed transactions ("pre-packs"), strategic or tactical administrations and planned insolvencies may be used as methods to implement the restructuring required for a business to emerge from hibernation as part of safe harbour proposals or emergence planning being undertaken.
How it will pan out
As we approach September and beyond, we are likely, Mr Edwards posited, to see two waves of formal insolvency appointments. The first wave, he said, will include strategic appointments which have already begun, where companies enter voluntary administration for example with the support of key stakeholders and restructure to reposition themselves for growth and investment.
The second wave of formal appointments "will unfortunately be more likely to involve a significant number of instances where liquidation is the only outcome", Mr Edwards warned.
The latter will in large part arise, he predicted, "from a 'head in the sand' mentality, boards unwilling to think laterally, an inability to recover debts from other failing businesses and for some simply because the fundamental business is no longer viable".
In some instances – especially for businesses that were struggling pre-COVID-19 – liquidation should in fact be welcomed, he said.
Implications for in-house counsel
Mr Edwards points to in-house counsel as key players at this time, "often they are across the full spectrum of liabilities and are often best placed to prompt boards or management to think proactively", he noted.
"The most successful restructures I've been involved with have generally had proactive in-house counsels working alongside external lawyers to collaboratively find solutions," he said.
Such in-house counsel bring with them a wealth of corporate knowledge, he detailed, which is invaluable when formulating a plan – be it an informal or formal restructure. 
"Nothing can cause a restructure to come unstuck quite like an 'unknown unknown' as Donald Rumsfield once quipped, and proactive management and engaged in-house [counsel] can minimise this risk," he concluded.