ACT Bar shuts down new AFP commissioner's concerns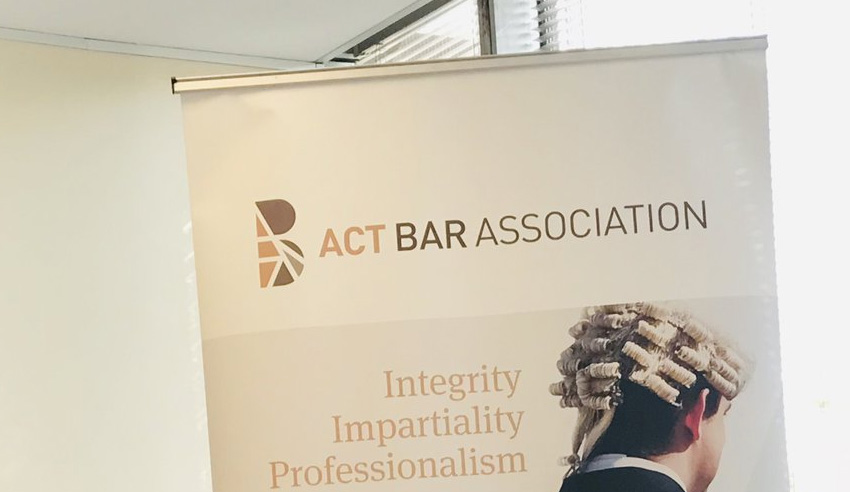 The death of a Canberra bikie gang leader has prompted the new AFP commissioner to publicly call for anti-consorting laws in the territory, but the ACT Bar Association has shut it down as "unfocused and unnecessary" on the ACT's residents.
After Canberra Comanchero commander Pitasoni Ulavalu was recently killed in a fight, new Australian Federal Police (AFP) commissioner Reece Kershaw called for the ACT government to swiftly implement anti-consorting laws to enforce zero tolerance.
Commissioner Kershaw said the laws – which are effective in NSW, Queensland, and Victoria – would prevent motorcycle gangs from associating with each other, either by online platforms or in person. He said the laws were effective in other states and there were other tactics, like firearm prohibitions, that have worked well elsewhere. 
"They're not delivering teddies at Christmas," commissioner Kershaw said in a speech at the National Press Club. "What kind of group has values of [gangbanging], violence and motorcycles – that's your values as a club?
"Any law that makes it difficult to become a member or be part of that club – because most of them are pretty gutless and have to hunt in packs. I think they are a scourge on society, and we need to say zero tolerance to outlaw motorcycle gangs."
The ACT Bar Association said there were concerns over the recent moves by the ACT Liberal Party to again try and pass the anti-consorting laws. The Bar Association was initially against the legislation when it was first proposed and is still opposed to it now. 
"There is no evidence that anti-consorting laws work in Australia or would work in the ACT," said president Steven Whybrow, adding that there are only 30 active members in Canberra, all known to police, who would be monitored under the laws. 
"These laws, whilst seemingly directed to deal with those 30 or so outlaw motorcycle gang members, will apply with equal force to the other 350,000 citizens of the territory," he said.
Mr Whybrow warned that experience has demonstrated in other jurisdictions that such laws are disproportionately applied against vulnerable members of the society, which includes Indigenous, indigent persons and those suffering from mental health issues.
"The Bar Association strongly opposes the introduction of such [draconian], unfocused and unnecessary laws in the territory," Mr Whybrow said.