'It does not make sense': Lawyers cut off from work due to childcare restrictions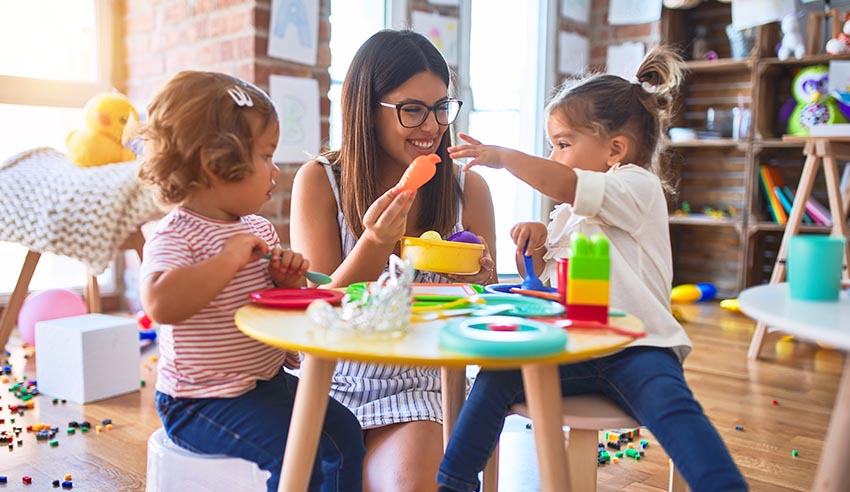 Australian lawyers are concerned the Victorian limited childcare restrictions will directly affect solicitors and barristers, leaving some without critical legal aid.
Australian Lawyers Alliance (ALA) Victorian president Jeremy King said the new state childcare restrictions "[do] not make sense" as it prevents lawyers and barristers from accessing assistance with their children, despite being able to run trials remotely. 
The ALA has written to the Attorney-General requesting an urgent review of the access to childcare services for legal practitioners, "as the current situation means that a large number of injured plaintiffs will be denied full and prompt access to justice".
Under new restrictions, parents can only access centre-based care if they do not have anyone else at home to look after their child. This means lawyers, who must now conduct trials at home, are left without childcare while conducting remote trials. 
The County Court will continue to hear civil cases remotely, but the majority of matters will not be considered "priority", which the ALA said will mean lawyers and barristers are not permitted workers and cannot access childcare or nanny services. Even when the case is considered priority, it may still mean they cannot access assistance. 
"The ALA acknowledges and applauds the fact courts continue to operate," explained Mr King. "However, many legal practitioners will be attempting to run trials or hearings without childcare or support. The difficulties of running a trial in which clients' legal rights are being determined with young children in the background are self-evident.
"Unfortunately, it is still often female practitioners who are primarily responsible for the childcare arrangements and it is women lawyers and barristers who will be impacted." 
The ALA said many of its members are informing them that they are unable to do this and will either have to adjourn cases or return the brief to their instructor. 
"The end result will be that many injured plaintiffs, despite the best efforts of the courts to hear cases remotely, will have their matters adjourned and their cases delayed," Mr King said.