HopgoodGanim promotes 16, including 1 to partner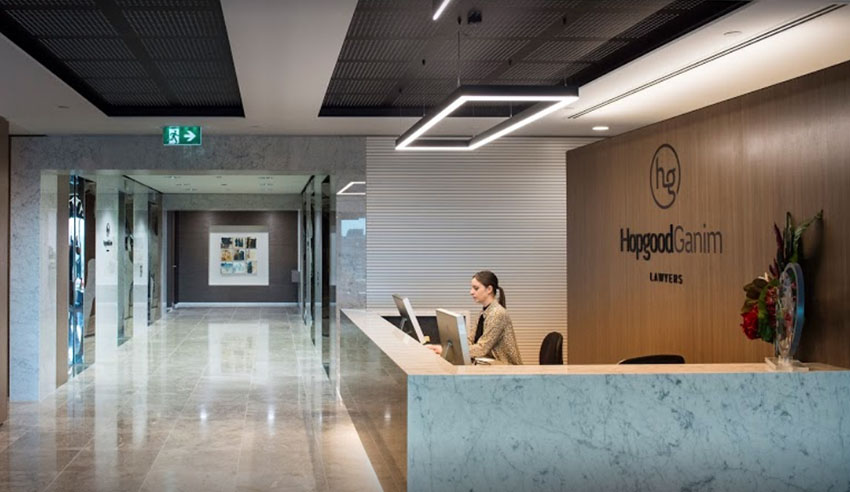 HopgoodGanim has made 16 promotions across the firm with one joining the partnership.
HopgoodGanim has made senior promotions across its special counsel, senior associate and associate positions with one promoted to partner, effective as of 1 October 2020.
Managing partner Bruce Humphrys congratulated the team on achieving these important career milestones.
"Whilst it has been a uniquely challenging year, it is welcoming to share positive news about the progression of our team members and the firm. These promotions display our ongoing commitment to the professional development of all team members," Mr Humphrys said.
"All 16 lawyers have displayed resilience, are solution-focused practitioners and they build long-lasting relationships with colleagues and clients – attributes which are deserving of this recognition.
"I thank them for their commitment and contribution to HopgoodGanim and congratulate them on their achievement."
Ivan Orola who is based in HopgoodGanim's Brisbane office is promoted to partner.
Mr Orola is a career property lawyer with a practice focused on retirement living, commercial and retail property. Prior to joining HopgoodGanim in 2018, Mr Orola held a senior in-house role with QIC. He is also an active member of Urban Development Institute of Australia, Property Council of Australia and Committee for Brisbane.
Mr Orola's appointment brings the firm's partnership count to 42 from 1 October 2020.
The firms' special counsel promotions are Kathleen Coggins and Dean Foley, both in their family and relationship law team. 
In addition to Ms Coggins and Mr Foley, four more of the firm's family and relationship law team have been promoted in this round.
Ms Coggins is a Queensland Law Society Accredited family law specialist.
Mr Foley is also a Queensland Law Society Accredited family law specialist and a Nationally Accredited Mediator.
Lawyers Weekly has listed the full list of promotions across the firm.
Promotion to partner
Mr Orola, commercial property
Promotion to special counsel
Ms Coggins, family and relationship law
Mr Foley, family and relationship law
Promotion to senior associate
Kayla Causer, construction, infrastructure and major projects
Rob Dickfos, litigation and dispute resolution
Briar Francis, IP and technology
Stacey Percival, family and relationship law
Promotion to associate
Kimberley Cotterill, corporate and M&A
Sally-Anne Crane, construction, infrastructure and major projects
Breony Dowling, family and relationship law
Felicity Dunstone, IP and technology
Damon Hatchett, family and relationship law
Sarah Judge, Private Enterprise
Tess Lehn, family and relationship law
Ben Morris, corporate and M&A
Emma Scotney, corporate and M&A