Clayton Utz launches unique partnership with Australian String Quartet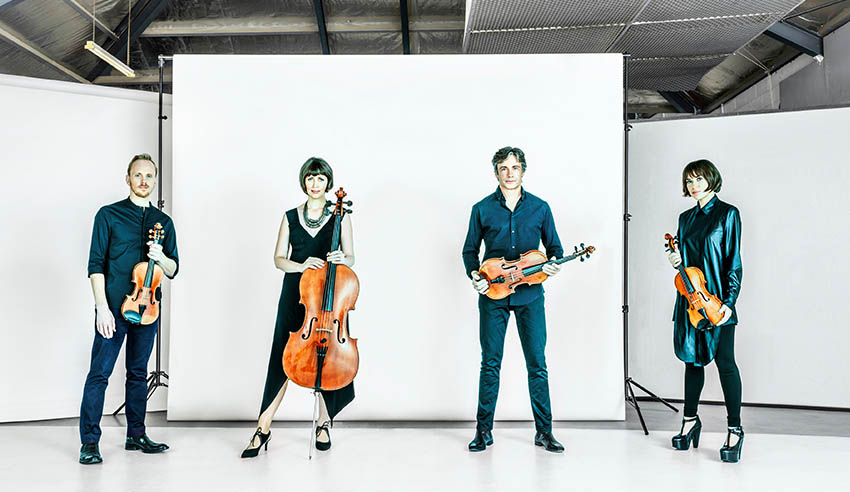 Clayton Utz has forged an exciting and unique partnership with the Australian String Quartet (ASQ).
The firm has partnered with the ASQ to deliver a unique series featuring morning, midday and afternoon meditation podcasts, set to music that has been curated by the ASQ's Dale Bartrop (violin), Francesca Hiew (violin), Stephen King (viola) and Sharon Grigoryan (cello). 
Contemporary works from composers including Nigel Westlake and Philip Glass, and singer Katie Noonan, feature alongside string quartet works from master composers such as Beethoven and Debussy. Meditation practitioner, Rainer Jozeps, will guide listeners through each meditation.
Clayton Utz's chief executive partner Bruce Cooper says the series is an ideal demonstration of CU's commitment to helping their people and clients in some small way as they deal with a COVID-19 world. 
"The meditation podcast series presents another option for people to take some time away from the things that daily occupy their mind, while also supporting the ASQ as they explore ways other than live, in-person concerts to bring their music to Australian audiences," Mr Cooper said.
As the ASQ's NSW and Victorian touring partner, Clayton Utz will partner with the ASQ's mission to create chemistry, amplify intimacy, and connect people with string quartet music, across Australia and the world at major venues, as well as more intimate settings.
Clayton Utz became a supporter in 2016 of the Australian String Quartet (as their NSW and ACT touring partner). As the ASQ hasn't been able to tour this year, Clayton Utz said they explored other unique ideas for taking the partnership online.
One of these ideas was to collaborate on an innovative new podcast series of guided meditations for our people and clients to relax to – and so they developed ASQ's 15-Minute Meditations for Clayton Utz.
ASQ chief executive Angelina Zucco says the collaboration reflects the "great simpatico and genuine commitment to out-of-the-box thinking" the two organisations share. 
"With ASQ's national and international touring plans disrupted due to the ongoing global pandemic, we have spent the last few months dreaming, exploring and creating plans for new digital music formats that will allow our music-making to flourish in everyday life," she said.
"In an increasingly challenging economic climate, the opportunity for artists to lead the way in creativity, innovation and entrepreneurial activity has never been more vital – and partnership will be key to our success as a sector."