Young lawyers are doing it tough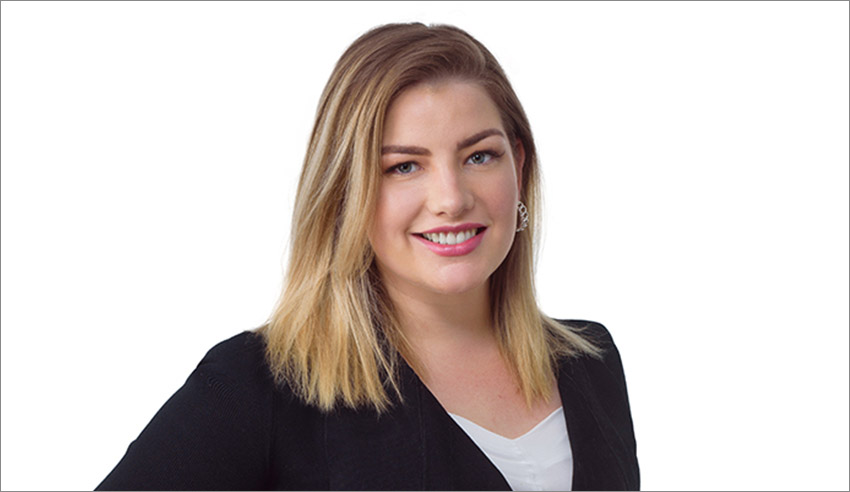 2020 has meant graduations in absentia, admission on the papers and a job market with few opportunities. Young lawyers, bright-eyed and bushy-tailed, have faced multiple blows this year, writes Stefani Janson.
In Victoria, the situation is bleak. Though the lockdowns continue, JobSeeker is being cut substantially in less than two weeks' time, equating to a $407.85 weekly stipend for survival. This is at a time where many young lawyers are undertaking the months-long hunt for opportunities to start their careers. Though some will have the benefit of family support, this creates a disproportionate impact on those who financially support themselves, who have had to relocate to the city for study and international students who have completed their legal training in Australia (who are not eligible for any form of government support). With 60 per cent of Victorian admissions being women, this challenge has a significant impact on women and their legal careers.
On the day of writing, there have been six roles on Seek listed in the last week returning a result for a junior lawyer requiring less than two years' PQE in Victoria. All roles are with Victorian Legal Aid, and four are located in regional Victoria (Morwell and Shepparton respectively). These roles require "experienced candidates", though do not expressly state the PQE required. This situation is mirrored on other platforms such as LinkedIn Jobs and Ethical Jobs. It is safe to say that opportunities for young lawyers, especially in Victoria, are few.
But how many freshly admitted lawyers are looking for work? Anecdotally, there are many. I have spoken to a plethora of barristers, lawyers and fellow law graduates looking for work and the overall sentiment is that juniors are "doing it tough".
Numerically, some basic number modelling and hypothesis work provide some insight. Based on the Victorian Legal Admissions Board's most recent statistics, the year-on-year average growth between 2005 and 2015 in Victorian admission of lawyers is 4 percent. Based on that number, the projected amount of admissions in 2019 and 2020 collectively roughly totals 3,000 lawyers. A purported 6 percent of law students are offered clerkships annually.
If 75 per cent of those clerks over a two-year period are offered graduate positions, and assuming they accept those offers, this means 135 junior lawyers are in roles at commercial firms. If we assume a further 60 percent of total young lawyers find roles within government, are offered market roles, work in-house, at community law centres or at smaller firms, that puts another 1,800 young lawyers in work. These numbers account for 1,935 lawyers who have employment. On this basis of this analysis, this means 1,065, or over one-third young Victorian lawyers are in the market looking for work.
This analysis isn't perfect. For example, this number-crunching is based on the presumption that those who clerk pursue admission, which is not the case. Equally, it follows a logic that PQE is accumulated uninterruptedly and sequentially, where in practice some young lawyers have accumulated 12 to 18 months' worth of PQE and found themselves out of work in the pandemic and could therefore stay below the threshold of two years' PQE for some time. It certainly doesn't account for all variables. But what it does indicate is that there are, at the very least, some truths in the conversations and experiences of young Victorian lawyers at present.
The burning question is, therefore, what can practicably be done? I have heard many times that we, young lawyers, need to wait until the market "picks up" and in the interim be patient. Being in the right place at the right time certainly holds truths, however, those providing these words of counsel do not have a crystal ball to know when this will be.
Between now and the magical time where roles are abundant, say 12 to 18 months from now, at least another 1,500 lawyers will have been admitted and added to the pool of lawyers with less than two years' PQE looking for work. The competition will continue to be fierce.
I have also heard advice suggesting applying for a job in retail or hospitality (of those that are trading in Victoria), or try and obtain a role as a legal secretary or as a paralegal. What is important to note is that employers looking for non-skilled employees are unlikely to hire a law graduate because there is a perception there is too great a risk in retention: there is an impression, not wrongly, that young lawyers will move on as soon as a more opportune role arises. In the case of legal support roles, most firms actively seek "career" support staff and expressly prohibit law students or graduates from applying. Though this advice is well intended, it is largely unhelpful.
Law in COVID-19 appears to be bouncing back. Multiple corporates who originally cut the pay and/or hours of their lawyers have reinstated their staff to pre-pandemic conditions much sooner than expected. It appears that many of the law firms perceive they are "out of the woods" of the crippling impact of COVID-19.
What is crucial is to throw junior lawyers a lifeline for the future of our profession. What can law firms and senior practitioners do to ensure young lawyers are not caught in the spiral of no PQE and joblessness?
Join the mentoring program for your state or territory legal member association;
Post your availability to have a coffee catch-up on LinkedIn with young lawyers;
Offer the opportunity of work experience with you and your firm. Even if it is just five days, it provides young lawyers with much-needed social interaction, some tangible skills and experiences, and perhaps a reference, equipping them for a future interview;
Post on LinkedIn and offer to provide a review of a CV, cover letter or convene a mock interview. Again, you can control how many people you want to help and your time investment;
Engage your HR departments to seek solutions as to how your firm can support young lawyers tangibly. Make a change of policy to allow young lawyers to work as clerks, paralegals, legal secretaries, mailroom or reception staff. These changes will allow young lawyers to keep a foot in the door and make meaningful connections in the legal profession;
Consider offering multiple roles with different levels of FTE. This way, you're allowing multiple lawyers to simultaneously accrue PQE and help beef up your organisational robustness and continuity in the case an employee tenders their resignation; and
While you are with HR, campaign for change to look beyond PQE requirements as part of your organisation's hiring requirements.
Furthermore, these suggestions provide an excellent opportunity for law firms and lawyers' personal branding – you don't know how such acts of support and kindness may circle back in the form of a referral or attracting talent to your organisation. It is also an opportunity for your firm to informally vet excellent candidates and snap them out of the market as the legal industry regains momentum.
One of the things I have long loved about the legal industry is its collegiality and its willingness to support others. As employed lawyers start to move into a steady "new normal", consider those at the start of their careers and offer a much-needed helping hand. In exceptional circumstances of the deepest recession in 100 years, we need an exceptional response from our leaders in the law.
Stefani Janson is a master of laws student, who will be admitted as a solicitor in October 2020.