Mental health implications from COVID-19 cannot be ignored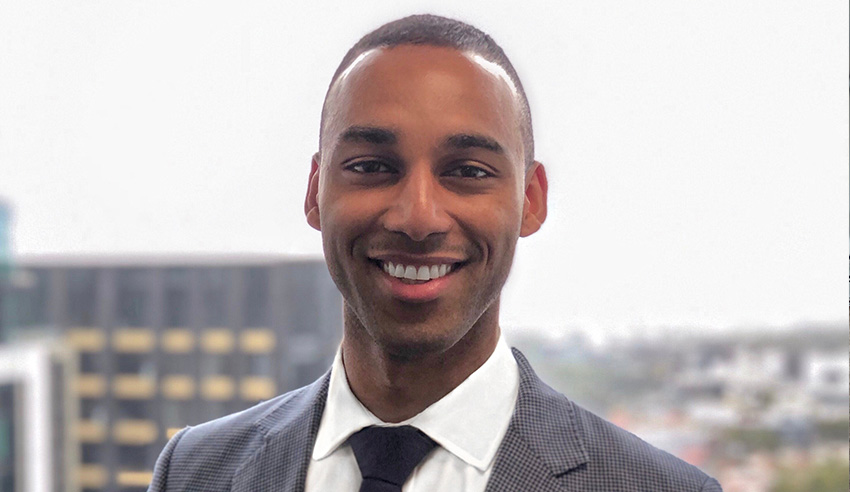 Make no mistake: if hospitals listened to family members of patients seeking treatment for mental illness lives would be saved, writes Daniel Opare.
It sounds like a basic request, listen to those who know a patient seeking treatment for mental illness the best – their families. Yet this simple step is often being brushed over by mental health professionals and lives are being lost as a consequence.
In my experience as a medical negligence solicitor, I repeatedly see cases where a patient has attempted suicide or harmed someone else, because they were sent home from hospital without proper treatment.
Heartbreakingly, in so many of these cases, the patients' families told the hospital that they did not believe their loved one was well enough to be sent home – often pleading for them to be kept in hospital. Yet the family's concerns were not taken seriously.
As our country's recession deepens from COVID-19, many of us are, or will be, in difficult financial and living situations. The mental health implications of this cannot be taken lightly.
Beyond Blue recently reported, that since April 2020, there has been a 12 per cent increase in traffic to the suicidal thoughts and self-harm section of their COVID-19 support website.
As people inevitably present to hospital for mental health treatment, it is imperative that any opinions or concerns expressed by a patient's family are listened to. Otherwise, the consequences will be devastating.
A tragic example of these consequences, is a family I am currently acting for who would not have lost their loved one had their concerns been taken more seriously. Earlier this year, a mother of two presented to a public hospital for treatment of her mental health. The mother's mental state had been declining for several months and after much support and encouragement from her family, she presented to the hospital's emergency department.
The family was extremely relieved, believing that she was finally in safe hands. However, to their horror, the hospital declared that she was fit to be sent home that same day.
When a relative sought an explanation from the hospital, the treating doctor said that they had given her antipsychotic medication and she had now settled.
The relative pleaded with the doctor to let her stay overnight and reported that over the past few weeks, the mother had become increasingly consumed by hallucinations and voices in her head saying horrible things. The relative also stated that when the mother had taken antipsychotic medication at home, she would settle for a few hours, but then her symptoms would return – often worse than before.
Despite the relative's pleas, the hospital proceeded to send her home that same day.
Within hours of returning home, the mother's hallucinations returned. She told another family member she was scared because she believed there were police surrounding her home shooting at her.
The very next day, she took her own life. Now two children are navigating life without a mother and the entire family has been left devastated.
There is no doubt that hospital staff are under a lot of pressure and in many instances, resources are tight. There are also some patients who do not want their families involved in their care, and in those instances the patient's wishes should be respected.
However, where the patient does consent to their family's involvement, the pattern of mental health professionals not placing significance on the family's opinion is unacceptable.
Families have often gained a great deal of experience supporting the patient and have insight into the patient's mental health. They should be viewed as equals, and their perspective should be acknowledged and valued.
Indeed, the governing mental health legislation in many states, encourages communication and collaboration between health practitioners, the patient and their relatives or carer.
Section 46 of the Mental Health Act 2014 (VIC), states that when a psychiatrist determines whether a person meets the treatment criteria for a temporary treatment order, the psychiatrist must, to the extent that it is reasonable in the circumstances, have regard to views of the patient's nominated person, guardian and carer. Similarly, section 64 states that the same applies when psychiatrists determine whether to grant a leave of absence to various types of psychiatric patients.
There is no doubt that many suicides, injuries, and crimes would have been avoided, if mental health professionals had listened to the family when determining a patient's treatment needs.
In these difficult times, our hospitals must provide person-centred, recovery-oriented and family-inclusive care. We otherwise risk a cascade of tragedies, which need not occur.
Daniel Opare is a medical negligence associate at Shine Lawyers.
Help is available. Contact Lifeline on 13 11 14 or beyondblue on 1300 22 4636. There are also resources available for lawyers on the bar associations and law societies websites as well as with Minds Count and other legal mental health organisations.