Cultural diversity cannot be pushed to backburner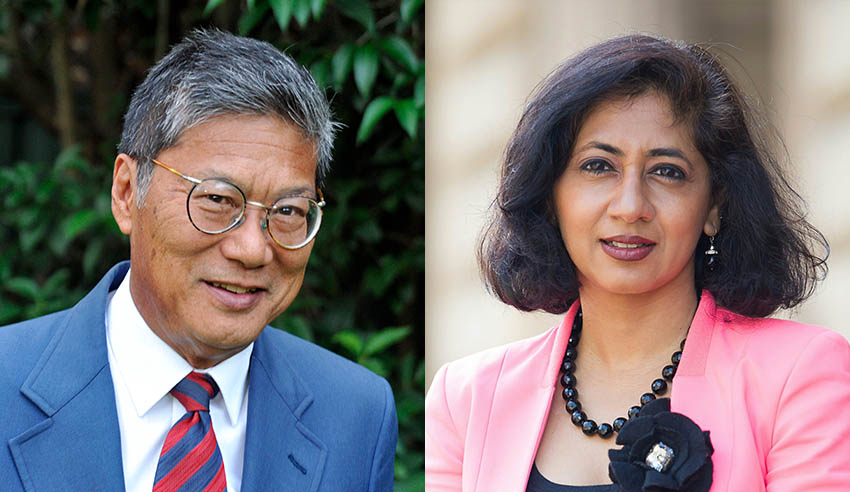 Managing economic uncertainty may be a top priority for legal employers right now, but with Asian Australians copping flak for the spread of coronavirus, cultural diversity efforts must remain at the forefront for the legal profession.
When it comes to Australia's legal profession, cultural diversity is a "growing reality", but true inclusion remains elusive.
That is the view of Kingsley Liu and Molina Asthana, the president and vice-president respectively of the Asian Australian Lawyers Association (AALA), who further feel that, despite the progress of recent years, "institutional and unconscious biases remain in force".
Speaking to Lawyers Weekly, Mr Liu and Ms Asthana said that 25 per cent of Australia's population is made up of persons from multicultural backgrounds, but that a far smaller number (3 per cent, according to AALA's research) of those at the top of the legal profession come from Asian backgrounds.
"The things that are going right are the discussions and actions taking place and there are already a number of various culturally diverse legal organisations being set up," they said.  
"This will hopefully take us in the right direction, but it is arguable on how much progress has been made in support particularly from the government, peak bodies or law firms. The cultural capital which the diverse communities represent and contribute, seems still far behind. Institutional and unconscious biases remain in force."
Pandemic-inspired unease
Given the multitude of urgent professional and financial considerations that sprang up at the onset of COVID-19, those cultural diversity efforts "have been pushed to the backburner", Mr Liu and Ms Asthana said.
"The legal fraternity that is struggling economically during the pandemic is generally unlikely to take any more progressive measures to bring about more cultural diversity," they mused.
This is problematic, they posited, given the "general sentiment against migrants, particularly of Asian background that they are responsible for the spread of the disease and the increase in reports of overt racism against these communities is likely to lock in prejudices and hence impact positive cultural diversity efforts in law."
This sentiment is not merely an anecdotal perception by Asian Australian lawyers.
The Human Rights Commission reported months ago an "alarming trend" of racist abuse and discrimination against Australians of Chinese and other Asian backgrounds, including being discriminatorily barred from restaurants and other areas of public life.
"Frustration at the disruption, confinement and hardship so many people are facing has led to even more aggressive forms of racism. People of Asian and other diverse backgrounds have been targeted with vitriolic and sometimes violent or other criminal forms of abuse," Race Discrimination commissioner Chin Tan wrote in April.
"COVID-19 has nothing to do with race or nationality – and neither fear of the virus nor frustration at the difficulties we all face are excuses for abusing people based on race, nationality or ethnicity. These incidents harm our collective wellbeing at a time when we need to be working together, and I urge all people in Australia to show kindness and support each other in these difficult times. We are all in this together, and social cohesion is more important now than ever."
Hope in the looming 'new normal'
However, there is reason for optimism about cultural diversity efforts in a post-pandemic landscape, Mr Liu and Ms Asthana added, given that the age of coronavirus has led to a proliferation in non-traditional means of communication, meeting and deliberations.
"Online seminars and meetings have led to diminishing the geographical boundaries and have potentially led to an increased interaction with people from diverse backgrounds from across the world. This is leading to a better cross-cultural understanding," they surmised.
"These developments will and should change the landscape permanently in evolving cultural diversity initiatives in every profession. A multitude of possibilities arise."
Moreover, the pair continued, "flexible working arrangements that have resulted from the pandemic should create opportunities for contract and part-time work, dual employment and community-driven ventures. Social enterprise has taken on a new meaning".
"Cultural diversity can become a very practical intersection of commercial value," Mr Liu and Ms Asthana deduced.
Ultimately, the roadmap for progress with cultural diversity will be "industry tried and tested", Mr Liu and Ms Asthana said, and adaptations to strategy will likely be required.
"The reality is that cultural diversity belongs to everyone. This factor is significant, to what makes us better lawyers, and to be the change that we want to see," they said.
These issues, and more, will be discussed at AALA's upcoming national cultural diversity summit, being held virtually in early October.