Supreme Court hears Victoria's curfew went 'step too far'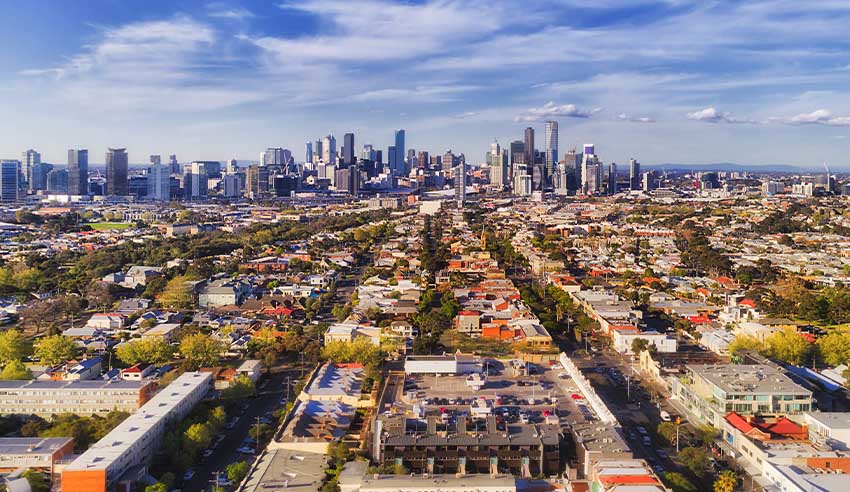 A barrister representing a restauranteur that has taken a health bureaucrat to Victoria's Supreme Court has argued on her behalf that the curfew imposed by the Premier – on top of other restrictive orders to govern COVID-19 movements – was a "step too far".
Premier Daniel Andrews and his government have faced one of many legal fights before the Supreme Court of Victoria, this time contending with the argument that the directive to restrict movement between 5am and 9pm went a "step too far".
In opening remarks, Marcus Clarke QC, appearing on behalf of restauranteur Michelle Loielo, argued that the curfew directives had infringed on his client's human rights and went "over and above" the other limitations imposed to manage a COVID-19 outbreak.  
"Her residence and her restaurant business fall within Melbourne's metropolitan region and, as such, she has been the subject of stage four restriction. It has affected her life, her business and her human rights have been infringed," Mr Clarke said.
Mr Clarke added that the curfew was "illogical and irrational" and was not proportionate to the health risk. He said the directive was an administrative decision that was made in an arbitrary manner and has failed to take into account human rights of Victorians.
The statements come after the Supreme Court determined whether to proceed hearing the trial, given Premier Andrews recent directive to lift the curfew and opposing Solicitor General's argument that there was no longer "[anything] to quash". Mr Clarke is now seeking a declaration that the curfew was unlawful, rather than currently is.
Solicitor General for health bureaucrat Michelle Giles, Kristen Walker, argued that the court was not open to declare the curfew was unlawful and it should not second-guess the curfew decision of the defendant under the guise of a judicial review.
"We will say that the evidence will most clearly demonstrate that when [Ms Guise] had made the stay-at-home directions containing the curfew, the defendant gave a proper consideration to human rights," Ms Walker contended in her opening statements.
Ms Walker added that the stay-at-home directions were made in the midst of the crisis with a person with public health expertise. Although the curfew may have restricted all unnecessary movement, Ms Walker said it was "plainly justified" due to COVID-19.
The trial is continuing. More soon.