Lawyer X inquiry commits to restoring confidence in Victorian legal community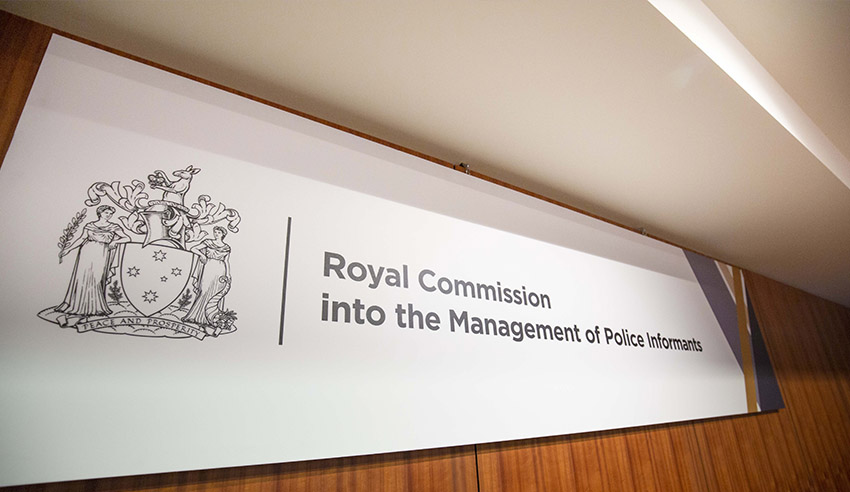 In an address of "attacks" aimed at them from Nicola Gobbo and Victoria Police, inquiry lawyers have accused both parties of attempting to diminish public confidence in their work at the commission while it tries to restore faith in the Victorian legal profession.
In concluding remarks published in recent reply submissions, the counsel assisting the Royal Commission into the Management of Police Informants (RCMPI) have theorised that criminal barrister Ms Gobbo and Victoria Police have attempted to frame public opinion and diminish the findings and recommendations of the commission.  
In response to the recent allegations aimed at them by Ms Gobbo and Victoria Police – as well as several other key stakeholders, like Simon Overland and members from the Source Development Unit – counsel assisting Chris Winneke QC, Andrew Woods and Megan Tittensor said that there is a "different cause of concern" to be examined. 
"By raising an issue of alleged denials of procedural fairness and alleged apprehended bias, and by attacking the impartiality of counsel assisting and by inference the inquiry, one cannot help but be concerned that such complaints were made, at least in part, to elide individual responsibility and attempt to frame public opinion," they wrote. 
Counsel assisting said that when carefully considering the issues raised by responders to the 2,000-word submission on the events surrounding the Lawyer X saga, the public can be confident that the findings sought are appropriate and necessary to restore the confidence of Victorian residents in the "vital work of legal practitioners" and police. 
They added that they have not lost sight of the seriousness of the matters, the impacts on those who have been subject to criticism and those who may have been potentially unfairly convicted, "and their responsibilities to fairly and impartiality assist" the inquiry. 
In concluding, counsel assisting noted it should come as no surprise that Ms Gobbo – and some current and former Victoria Police members – and their conduct have become closely scrutinised by the public "and at times called for serious criticisms". 
"It should be noted that Ms Gobbo, for example, accepts that she engaged in the actus reus of attempting to pervert the course of justice, acted in the circumstances of conflict and breached confidentiality and legal professional privilege," counsel assisting said. 
Individual members have also admitted that serious mistakes were made and Victoria Police as an organisation itself has admitted serious systematic failures.
"However, they then seek to walk a delicate tightrope," counsel assisting criticised. 
"When individual responsibility is raised those parties seek to caricature by ascribing such responsibility as 'hindsight', 'confirmation bias' or 'preconceived narratives'."