Government's $800m digital push removes regulatory barriers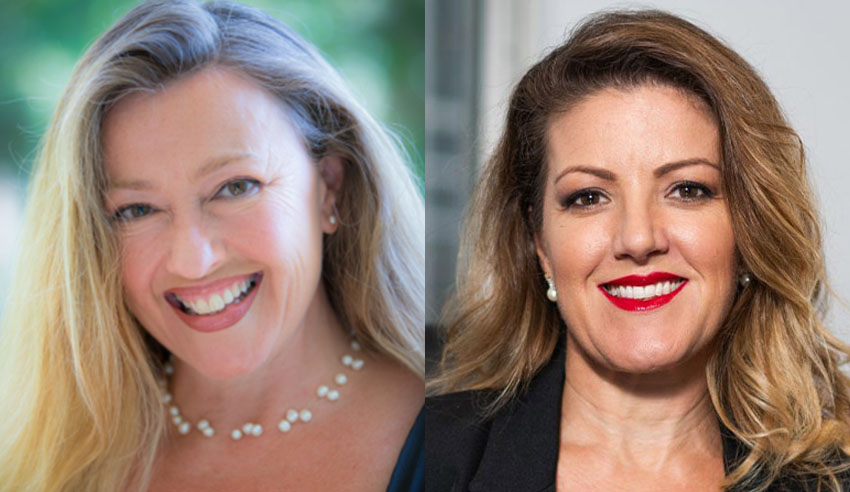 The $800 million JobMaker Digital Business Plan has been released this week to support economic recovery in the wake of COVID-19 bringing significant opportunities arising from changes in regulatory barriers.
The Morrison government will pour $800 million into measures it says are designed to help businesses take advantage of digital technologies – but most of the money is dedicated to boosting its online services to facilitate doing business and to crack down on corporate fraud.
By doing so, the federal government believes business costs will fall, consumer choice will be enhanced, and businesses will have greater flexibility interacting with customers and shareholders.
The government says the plan will make it easier to engage "with government services, and in future, the private sector" with legal and governance bodies welcoming the approach.
The Law Council of Australia said the government's commitment to a digital plan will remove outdated regulatory barriers to doing business.
Law Council president, Pauline Wright, said that the government's investment in a Digital Business Plan is a win for consumers and business.
"There is no doubt that the COVID-19 crisis has forced a rethink of how technological solutions can be embraced to ensure that corporations can continue to conduct business despite social distancing measures," Ms Wright said. 
Ms Wright said that this plan would signal significant, positive opportunities arising from the modernisation of corporations law.
"This includes the potential for greater access and reduced costs, with companies being able to hold virtual meetings and executing documents electronically," Ms Wright said.
"It is clear that the Australian government has recognised how important it is that the gains derived from these measures are not lost as we look to life beyond the pandemic.
"The temporary measures that were introduced by the government recognised the critical role of technology enablers in supporting the continued operation of businesses and other entities throughout the COVID-19 pandemic. 
"A national approach will remove the current inconsistency between jurisdictions and remove any uncertainty for consumers and business." 
Prime Minister Scott Morrison said this year's budget would support businesses to recover, build back and create more jobs as part of our economic recovery plan.
"Many businesses moved online quickly when the pandemic hit, undergoing a decade of change in months, finding new customers or new ways of doing things," the Prime Minister said.
"Our JobMaker Digital Business Plan provides significant backing to continue that digital push and expand opportunities for businesses to grow and create more jobs.
Removing regulatory barriers
Treasurer Josh Frydenberg said the investment in the digital economy was part of the government's COVID-19 recovery plan to keep businesses afloat and Australians in jobs and address outdated regulatory barriers.
He said the package was estimated to increase Australia's GDP by $6.4 billion a year by 2024.
"The shift online has enabled many businesses to transform and sustain their operations during COVID-19," Mr Frydenberg said.
The government will launch a consultation on potentially making permanent the pandemic-triggered changes to the Corporations Act, which allowed companies to hold virtual meetings and sign documents electronically.
The Governance Institute of Australia said the federal government's $800 million digital business announcement provides some much-needed clarity for organisation's struggling with the impact of COVID-19 under laws that are "mired in the 19th century".
Governance Institute of Australia CEO Megan Motto said the plan is welcome news and includes positive steps on some much-needed tech reforms.
"The federal government has said their goal is for Australia to be a 'leading digital economy and society by 2030' but there are still many steps that must be taken for this to become reality," Ms Motto said.
"This announcement is a move in the right direction on these crucial issues."
The new 'super registry' will consolidate the Australian Business Register with the 31 registers that are maintained by ASIC.
"As a member of the Modernising Business Registers (MBR) Business Advisory Group, a key stakeholder body providing advice and feedback on the project to government, we have long advocated for reform of Australia's business registers," Ms Motto said. 
"This announcement will simplify and streamline the various registers as one digital registry system."
AICD Managing Director and CEO, Angus Armour, said to accelerate Australia's economic recovery, it's vital that our laws reflect the modernisations embraced by organisations during the COVID-19 period. 
"We are very pleased to hear that the government will consult on making these measures permanent," Mr Armour said.
"The AICD is looking forward to being part of the discussion on permanent reform."