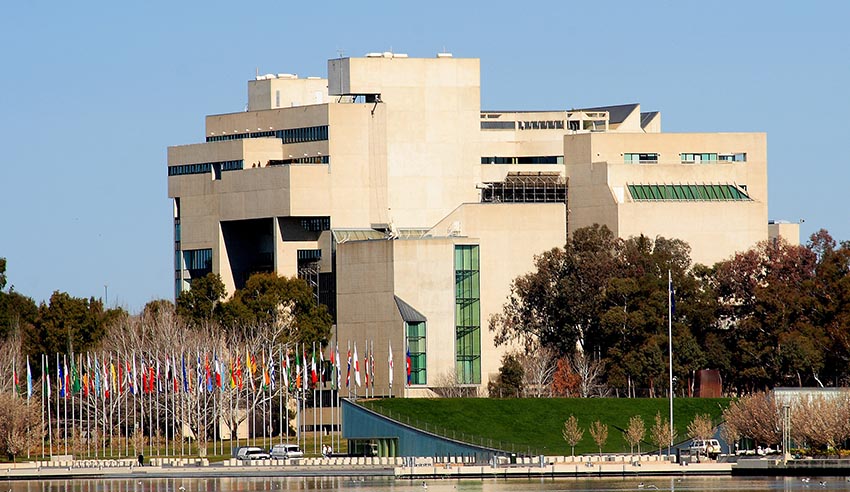 Australia's High Court has welcomed two new judges to the bench, replacing outgoing judges Geoffrey Nettle and Virginia Bell.
The Australian High Court has welcomed the Honourable Justice Simon Steward and the Honourable Justice Jacqueline Gleeson to the bench with outgoing judges Justice Nettle and Judge Bell moving into retirement.
Justice Steward completed a bachelor of laws (first class honours) in 1990 and a master of law in 2000, at the University of Melbourne. He was admitted to practice as a legal practitioner of the Supreme Court of Victoria in 1992 and signed the High Court roll in the same year. 
Justice Steward was called to the Victorian Bar in 1999 and was appointed silk in 2009. In 2009 he commenced as a senior fellow in the Faculty of Law at the University of Melbourne. He was appointed as a Judge of the Federal Court of Australia in 2017 and commenced his career on the bench in 2018.
Justice Gleeson graduated from the University of Sydney with a bachelor of arts in 1986 and a bachelor of laws in 1989. She began practising at the NSW Bar in 1991. Justice Gleeson left the Bar in late 2000 to practise as a solicitor, firstly with the Australian Broadcasting Authority and later the Australian Government Solicitor, before returning to the Bar in 2007.
Justice Gleeson completed a master of laws at the University of Sydney in 2005 and was appointed senior counsel in 2012. She was appointed as a judge of the Federal Court in 2014.
The Australian Attorney-General Christian Porter, who is tasked with conducting these searches, asked the states and court leaders for their own input of both vacancies along with his own shortlist of candidates. His shortlist, and the process, are not public.
Outgoing judge Justice Nettle was appointed to the court in February 2015 after serving in the Victorian Court of Appeal since 2004. Before that he served as a judge of the Trial Division of the Supreme Court of Victoria and was admitted to practice in 1977.
Judge Bell was appointed to the court in February 2009 after serving on the NSW Court of Appeal. She graduated in 1977 and spent seven years as a solicitor with the Redfern Legal Centre. Justice Bell practiced as a public defender, counsel assisting, and as an appointed judge of the Supreme Court of NSW.