Goodbye job applications, hello dream career
Seize control of your career and design the future you deserve with
Education and the pandemic: Turning a threat into an opportunity
The lockdowns caused by COVID-19 across the world have had a devastating impact on education, writes Catriona Martin.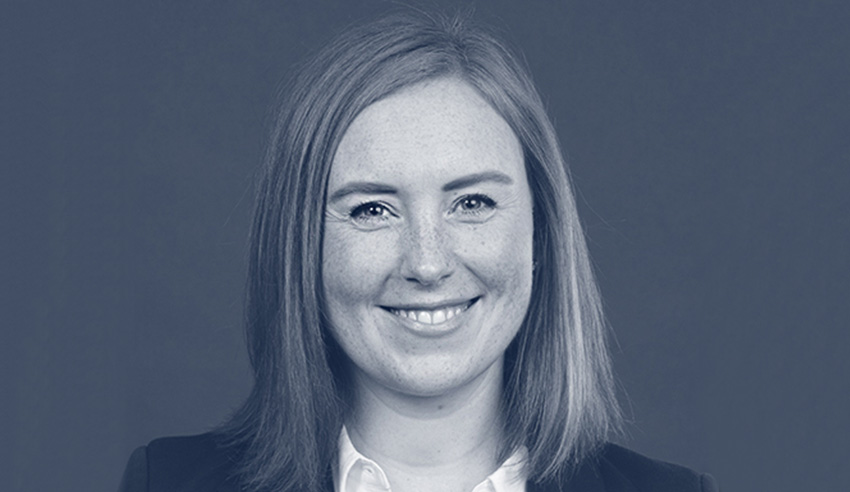 This has been witnessed at all levels and the long-term impacts of the past year on education are still yet unknown. However, what has become apparent, throughout the course of 2020, is that the ways in which we educate can and must adapt. Not just as it relates to the current pandemic, but also to meet other challenges with which we may be presented in the future, as well as ensure that all children and students have access to education.
You're out of free articles for this month
To continue reading the rest of this article, please log in.
Create free account to get unlimited news articles and more!
A global pandemic has the potential to further enhance the educational divide across the world. It is therefore vital that, where possible, educators take advantage of technology in order to ensure students can continue their studies.
This is something the pro bono team at DLA Piper in Australia recognised in the early stages of the pandemic, as the various lockdowns and inability to travel threatened the continuation of a legal skills training program that DLA Piper pro bono has delivered to students at the University of the South Pacific (USP) Law Faculty in Fiji and Vanuatu in recent years. Under normal circumstances, three DLA Piper lawyers from Australia and New Zealand attend each campus twice a year to deliver the course, with valued assistance from the university's own clinical training staff.
The training endeavours to empower law students in the Pacific Islands, a part of the world that faces severe structural impediments to sustainable development, including weak human and institutional capacities, low and unequally distributed income and scarcity of financial resources.
This program is part of DLA Piper's longstanding pro bono partnership with the University of the South Pacific. It is a core element of the firm's commitment to capacity building in developing countries, an ever more important focus given the potential long-term effects of a global pandemic.
It was therefore essential to continue this training despite the obvious limitations. The course was thus adapted to allow for distance learning through the application of technology. The first online course was successfully delivered in August 2020, with invaluable input from Samanunu Vaniqi, manager of the USP Community Law Information Centre at the Faculty of Law at Laucala Campus, Fiji. Lawyers in the global firm's Sydney office delivered the week-long training via Zoom to 27 students in their penultimate year of law.
Michael Gill, pro bono consultant at DLA Piper commented: "In these new circumstances, we need to use our imaginations to find new and better solutions. For many reasons, the online environment is here to stay and we can use it to improve on the past. The alternative is that these and other students will miss out and that is simply not an option. Change, often unpredictable, is the new normal. Pro bono is not immune. We can't duck it."
The course used creative online platforms to deliver dynamic and interactive practical legal skills training on a variety of topics, including access to justice, pro bono and client interviewing.
VIEW ALL
A student who participated in the course, Hezekiah Nofaga said, "Honestly the training course was just overall amazing. Here we hardly have practical based assessments or training that increases our skills. So with this training I am more knowledgeable, particularly with client interviewing." In order for the online delivery of this program to succeed and live up to the reputation of the traditional course, it was essential for students to have access to a stable internet connection, appropriate devices and the necessary training on the communication vehicle.
The team conducted training sessions on Zoom and provided checks on internet connections. Additionally devices were, in some cases, shared between students. The preparations for virtual training were most certainly a process and naturally raised fundamental questions regarding access and poverty in developing countries. In particular, the role of pro bono partners in financially contributing to an organisation's IT capacity, especially when relying on technology for delivery of programs, particularly given the savings from reduced travel.
Ms Vaniqi underscored that: "Having access to more effective IT equipment will not only allow the students to access online learning programs, such as the one offered by DLA Piper, but it will also provide opportunities for them to develop and strengthen their technological skills and improve their professionalism and confidence when working online. This is an important requirement in today's world particularly for our students who are interested in international job opportunities."
The unique challenges presented by COVID-19 have encouraged many organisations to find bold new solutions. In the case of DLA Piper pro bono, there have also been opportunities to work with pro bono partners in new ways, thereby strengthening those partnerships.
DLA Piper's Australia pro bono associate, Nesha Balasubramanian said: "COVID-19 has posed challenges for law firms in facilitating access to justice, as many pro bono programs have been heavily dependent on providing pro bono support in person. This is particularly so for programs that require domestic or international travel. Our focus is now on how pro bono programs can adapt to these new circumstances and make the most of the opportunities this provides. The new format has created a positive change in the pro bono relationship dynamic and has challenged all to find new ways of collaborating."
It is undoubtable that the pandemic has and will continue to require global communities, organisations and systems to adapt. Though this should not be viewed as inherently negative. There are a number of positive opportunities that can arise from meeting the challenges this pandemic presents. This is most certainly the case where education is concerned.
Catriona Martin is a pro bono director for DLA Piper's Asia-Pacific practice.