Renewal key to legal sector sustainability in 2020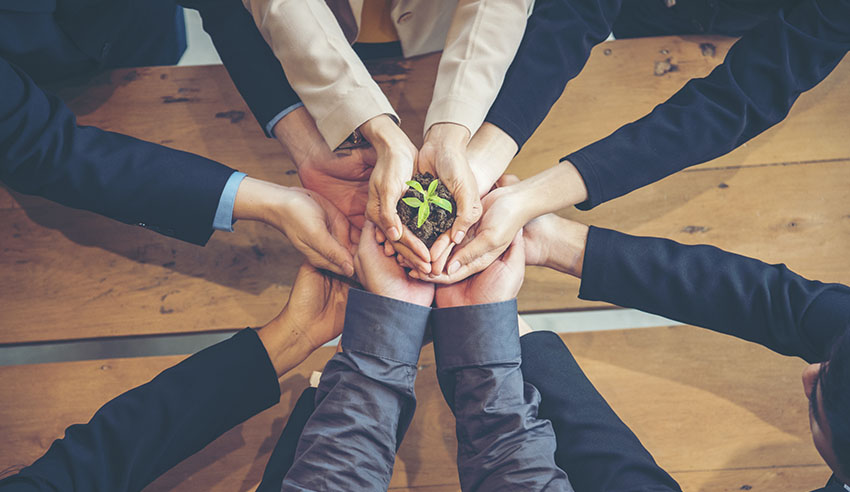 Legal sector sustainability has faced several challenges through the major events of the year including a pandemic and bushfires, with the importance of renewal central to recovery heading into the next year.
The Australian Legal Sector Alliance (AusLSA) has released its new report, 2020 Legal Sector Sustainability Update, with the main theme of renewal which focuses on the loss and recovery from the 2020 Black Summer Bushfires as well as the impacts from the COVID-19 pandemic and the pathway forward.
The AusLSA said this year's Sustainability Insight program has been especially challenging. 
"Many of our member law firms have faced massive personal and professional disruptions and additional pressures."
"Despite this, we were excited to find that AusLSA members still wanted to report and prioritised the resources required to compile their data and entries. As a result, AusLSA sustainability reporting participation rates have been maintained this year."
With Australia hit by the Black Summer fires at the start of the year, AusLSA stated they approached a threshold "where more and more people were discussing the course we are on and there was a greater appreciation for the urgency of action and a fresh energy to do more".
"Then with the onset of COVID-19, this has changed more than just how law firms work… it is really changing the way many people and businesses see the world and their role in building the future," the report stated.
"We know that law firm staff, clients and community stakeholders are all listening closely for positive stories about good corporate citizenship. 
"Key clients care even more about who they work with and staff care more about who they work for. They all want to hear about how businesses are delivering a reliable and consistent commitment to corporate responsibility."
"This year's report begins to build our understanding of the impacts of COVID-19 on the legal sector and its people."
"It discusses the areas where firms have already adapted to the new challenges and opportunities from a changed work environment, but it points to areas where firms need to respond in the short term."
The report also found that in responding to the health risks to its people and the operational risks from a COVID-19 outbreak, most law firms sent their workers home before government requirements were announced. 
Melbourne and Sydney were the most impacted by the office shutdowns, which drove a 22 per cent reduction in the electricity used by firms over the full year, compared with a 6 per cent reduction last year.
It also revealed that during February, most firms also stopped travelling to protect their people's safety. Grounded lawyers resulted in a 33 per cent reduction in greenhouse gas emissions from travel over the year. 
Total greenhouse gas emissions measured by AusLSA fell by a massive 28 per cent in a single year, compared with a 2 per cent reduction in the previous year.
The survey also found increased uptake of new and existing electronic systems for communicating and sharing documents between employees, clients and the courts that has shrunk paper use by 21 per cent this year, which followed average reduction of 9 per cent per year over the preceding three years.
"We have learnt from our members that, while no one predicted the year that we have had, AusLSA members were far from unprepared," AusLSA found.
"The sustainability related investments in workplace, community, environment and governance have all helped law firms to deal more effectively with the challenges of COVID. The resilience shown by law firms demonstrates of the advantages of sustainable organisations who seem to have avoided the worst-case scenarios of impacts on their people, clients and business.
"This year's Legal Sector Sustainability Insight cannot finish the story of the continuing pandemic or offer final conclusions from these early experiences and lessons. It does, however, present some of the important early impacts that COVID-19 disruptions are having on AusLSA members as well as the challenges they are facing.
"Importantly, the report begins to expose what our members are learning and how they are responding to new ways of working which provides the early clues about the potential for and promise of a more sustainable legal sector of the future."