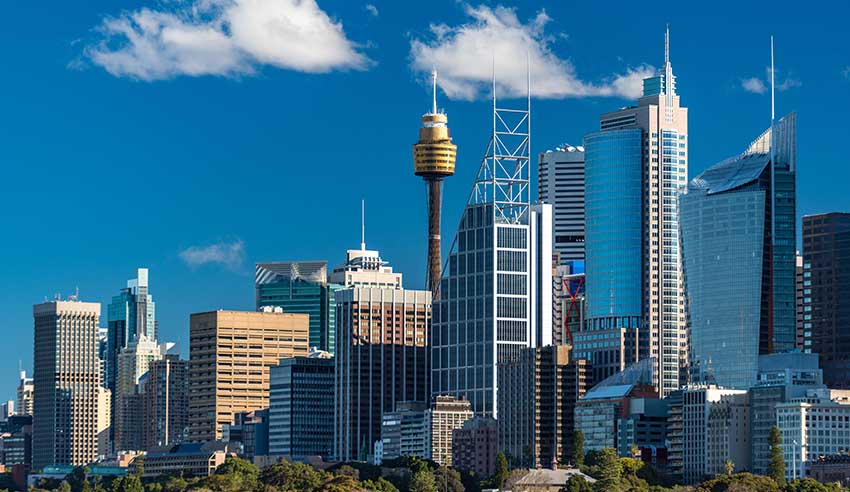 The COVID-19 pandemic has placed a spotlight on workplace mental health and it's becoming increasingly apparent that a seismic shift is required to address the current, emerging and ongoing challenges that experts anticipate will last for decades, writes Barbara Kougellis.
A global study conducted by the non-profit organisation Mind Share Partners reports that almost 42 per cent of respondents' mental health has declined since the outbreak began, and it is expected that this figure will increase as the long-term effects are likely to be far-reaching.
Unisearch expert and president of the Australian College of Mental Health Nurses, Conjoint Professor Michael Hazelton concurs: "Mental healthcare in Australia was already approaching crisis point following the prolonged drought and devastating bushfires. The widespread and ongoing effects of COVID-19 have significantly amplified the stress on an already strained mental health system. The impact of pandemic-related tension is expected to compound over years, if not decades, making it important for industry leaders to recognise the significant mental health challenges ahead, increase their 'mental health literacy', and actively create an infrastructure that supports wellbeing in the workforce.
"In addition to revamped and ongoing government initiatives, it would be prudent for industry leaders to prioritise mental health initiatives as 45 per cent of adults are likely to experience at least one common mental health disorder, such as anxiety or depression, in the course of their lifetime. And that's a pre-COVID statistic."
The Harvard Business Review paper by Kelly Greenwood and Natasha Krol, 8 Ways Managers Can Support Employees' Mental Health, examines the toll of the pandemic on mental health. It encourages authentic leadership to help cultivate trust, increase engagement and improve performance.
Here are some tips that legal practices, independent of size, may consider to help combat current and mitigate new stressors, that will invariably continue to arise and affect mental health:
1. Be open
As a leader, being honest about mental health struggles encourages employees to discuss their own mental health challenges.
"One silver lining of the pandemic is that it is normalising mental health challenges. Almost everyone has experienced some level of discomfort. But the universality of the experience will translate into a decrease in stigma only if people, especially people in power, share their experiences. In particular, when managers describe their challenges, whether mental health-related or not, it makes them appear human, relatable and brave," Ms Greenwood and Ms Krol said.
2. Be informed
It's critical to keep the team informed about organisational changes or updates and to be clear about modified expectations. This is supported by the Mind Share Partners global study which reveals that the "most commonly desired workplace mental health resources were a more open and accepting culture, clearer information about where to go or whom to ask for support, and training".
Similarly, the study identified that employees who felt that managers were not communicating effectively were 23 per cent more likely to experience a decline in mental health since the outbreak.
3. Be committed to new 'norm-setting'
Commit to new "norm-setting" to offset the only constant of change.
As such, it's important to "walk the talk" and actively demonstrate the prioritisation of self-care and clear boundaries. This includes removing the expectation (perceived or actual) of being accessible 24/7 and consequently being clear about what constitutes an acceptable workday.
It's often hard to resist the temptation of sending (or responding to) late-night, non-urgent emails, or doing "chained to the desk" stints that contradict the commitment to wellbeing. Conversely, share that you're going out for lunch, taking a walk through the day, have a stringent "pens down" at a reasonable hour in the evening, and so forth.
4. Be connected
It's more important than ever to schedule regular check-ins with each team member to keep on top of signs that someone may be struggling.
"Partners should expect that employees are incurring or are likely to incur pandemic-induced mental health issues. Be diligent and proactive in recognising indicators that may suggest that an employee is having difficulty," said Conjoint Professor Hazelton.
"Some key signals include when a previously capable and reliable person becomes less so, as demonstrated by increasing absences, gradual then rapid deterioration of meeting deadlines, and becoming noticeably less confident in themselves to deliver outcomes autonomously. Similarly, be aware when an employee that previously was very in control of their emotions becomes consistently 'on edge', unusually withdrawn, uncharacteristically quiet or conversely volatile.
"Another key sign is if a capable employee starts to struggle with problem-solving, making a sensible judgement or exhibits a lack of clarity. That said, context is important and empathy is everything. Equally is having a game plan of how to increase 'mental health literacy' and adopt a framework that proactively supports mental health, as while its effects are universal, I suspect will be heightened in the legal profession which is already a high-stress industry."
5. Be specific
Go beyond a linear "How are you?" and ask specific questions, really listen, wait for the full answer, and encourage questions (while respecting the level of openness the employee feels comfortable sharing).
Throughout the check-ins, determine whether a colleague needs to be heard, or whether they require specific support. Should it be the latter, formalise an action plan with corresponding action items and time frames.
6. Be flexible
Actively seek to identify and address individual stressors, such as challenges with childcare or the feeling of needing to work continuously, and provide flexibility while being as generous and realistic as possible. In the process, don't underestimate the value of employee autonomy — particularly of their own schedules.
This finding is supported by the recent Unisearch Legal Sentiment Survey, which identified that COVID-19 had accelerated the desire for a more flexible working arrangement, with nearly 60 per cent of survey respondents stating they would prefer a hybrid home and office work environment post-pandemic.
The main reason given for this is a desire for greater flexibility, closely followed by less travel.
"It is beneficial to normalise and model this new flexibility by highlighting how you've changed your own behaviour," said Stacey Sprenkel, partner at Morrison & Foerster.
For Ms Sprenkel, this included actively communicating with her team that she was working odd hours because of her childcare responsibilities and inviting them to share what they needed to optimise their work.
We encourage firms to be proactive, adaptive and responsive. Recognising that being a professional in the legal industry can be highly stressful at the best of times, we urge firms to prioritise measures that support mental wellness and promote work/life balance, particularly when less access to in-person, office-based resources is present.
Barbara Kougellis is a client services and operations manager at Unisearch.