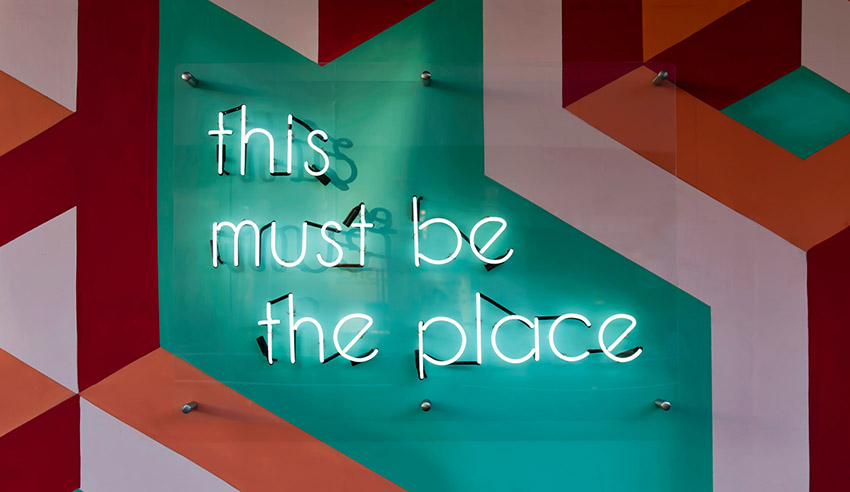 With thousands of new lawyers graduating through the ranks every year, only a select, lucky few get the chance to work at a top-tier firm – so what is it really like and what's the secret to securing a role? Protégé sat down with Herbert Smith Freehills' graduate, Audrey Vong, to talk through how she achieved such a coveted role.
From incredible, highly experienced support networks through to working on a globally recognised scale, there are certain benefits to working as a graduate at one of the top-tier Australians firms that other legal workplaces cannot guarantee. For the very few lucky students who can secure a role, it can mean big things for the rest of their career.
On The Protégé Podcast, Herbert Smith Freehills (HSF) graduate Ms Vong looked back at what helped her secure the role and gave listeners some insight into what this position looks like from the inside. While law school does set students up for each part of legal practice, nothing can prepare soon-to-be lawyers for this scale of law.
For Ms Vong, the thing that comes immediately to mind when differentiating a BigLaw, graduate role with those at a small and medium-sized firm is the "size and quantum of the deals that you're working on" and the real-life ramifications of those opportunities.
"You're working on the deals at the top-end of the market or matters in court and you're working with really big clients whose actions are in the news and, quite often, you work with clients who operate globally so your case or transaction might have ramifications. That's certainly something I think is quite distinct from SME firms," Ms Vong said.
"The other side of it is you get to work with multiple market-leading practices and, while a graduate, you will be able to experience it whether that's with the transactional team, or the litigation team. You get to work with people and clients at the top of their game."
In her time at HSF, Ms Vong has had the opportunity to experience many different and challenging parts of the law through multiple rotations, which have each given her new skills to take with her through the rest of her career. The rotations included transaction, IP litigation and legal operations, each with their own new set of capabilities.
"On those more conventional legal rotations, one was transactional and one litigation, which are very different styles of working, but both are quite specialised areas in terms of the sectors you're working with or the subject matter. I really enjoyed learning about those things, [and] getting stuck into the nuances of technology, data and IP because that's something that I have been interested in for a long time," Ms Vong said.
Another benefit to a BigLaw firm is that there isn't really a typical day-to-day. Ms Vong's week can vary from researching a particular legal question through to drafting the letter of a contract, a memo to counsel or to the lawyers that she works with. She might end up doing all of the above, or something else entirely depending on the team.
There is one major part of it that stays the same, no matter the day: "Something that's really stood out from working from home over the past year and a half is that while you are doing all of those things, [you are still] really keeping in touch with your team [and] letting them know how you're going and working with them so you can be effective."
As for how Ms Vong secured the role in the first place, she said it came down to being conscious of what she wanted her future to look like. With fellow students in mind, she advised them to consider their goals and motivations and how that may fit into the law.
"What do you want your job to look like? What do you want the profession you work in to look like and where do you want to end up? You might not have all the answers and that's absolutely fine, everyone starts out there, but keep asking that question. Return to it, because it's so easy in a top-tier firm or other legal pathways that there are some very clear pathways where you can take the rest of your career," Ms Vong said.
As for other advice for students and new graduates, Ms Vong urged them to remember that, no matter what position they are in, "you are bringing something to the table which is unique and that is why you are there". Ask questions that come up, find any mentors that could best assist and "seize any of the opportunities that you get".
"When you're a graduate, you're not in the room because you are the foremost expert, or you know so much about the market and what's going on in the last 20 years. You might be the digital native in the room or you're bringing a fresh way of doing things to collaborate in your team or with the client. Don't discount your experience just because you're a junior or come from maybe a less traditional background," Ms Vong said.
Listen to the entire episode here for more on what it is like to work at a BigLaw firm.  
If you have any questions about the episode or if there are any topics that you might want us to look into, please reach out – we would love to hear from you!
We're also always open to new guests so if you have an exciting story to tell, if you're standing out as a student or graduate, or if you can offer some tips for our young lawyers, get in touch. 
You can reach us here:
Emails: This email address is being protected from spambots. You need JavaScript enabled to view it. or This email address is being protected from spambots. You need JavaScript enabled to view it.
Socials: Follow us on LinkedIn, Facebook and Twitter or reach out to me directly here.