China hits back at national security law criticisms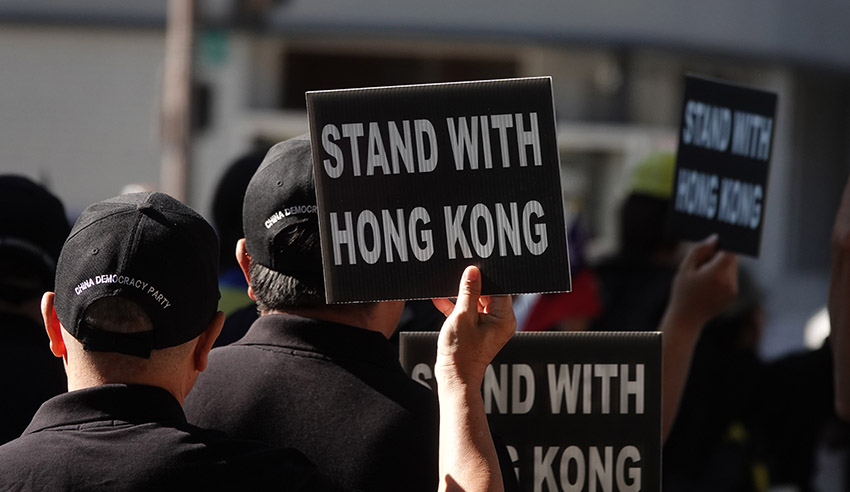 China has told Australia, the UK, US and Canada to face up to reality and to "stop interfering" in Hong Kong affairs after the foreign ministers from the four countries openly criticised the arrests of 55 people under new, controversial laws.
In a statement released over the weekend, Australian foreign minister Marise Payne – along with her counterparts in the UK, US and Canada – expressed "serious concerns" over the "mass arrests" in Hong Kong and said that it is clear that China's controversial national security laws are aiming to "eliminate dissent and opposing political views".
To date, the arrests of 55 people have been the largest action taken under the new laws imposed six months ago and have not been the first time the four countries have spoken out against China over similar incidents. China and Hong Kong' governments said the law is needed to "restore order" following protests demanding greater advocacy.
"The National Security Law is a clear breach of the Sino-British Joint Declaration which undermines the 'One Country, Two Systems' framework. It has curtailed the rights and freedoms of the people of Hong Kong," the foreign ministers' statement read.
"We call on the Hong Kong and Chinese central authorities to respect legal guaranteed rights and freedoms of the people of Hong Kong without fear of arrest and detention."
In response, China's foreign ministry spokesperson Zhao Lijian defended the laws and claimed that the Chinese government governs Hong Kong under its constitution of the People's Republic of China and Basic Law, not the Sino-British Joint Declaration.
"Relevant countries should face up to reality that Hong Kong has returned to China, to abide by international law and the basic norms of international relations, abandon their double standards, earnestly respect China's sovereignty, respect Hong Kong's system and immediately stop interfering in Hong Kong and China's international affairs," said Mr Lijian.
"China strongly condemns and firmly opposes the relevant countries confusing all right and wrong and grossly interfering in Hong Kong's affairs and China's internal affairs."