Profession pays respects to Colin Lovitt SC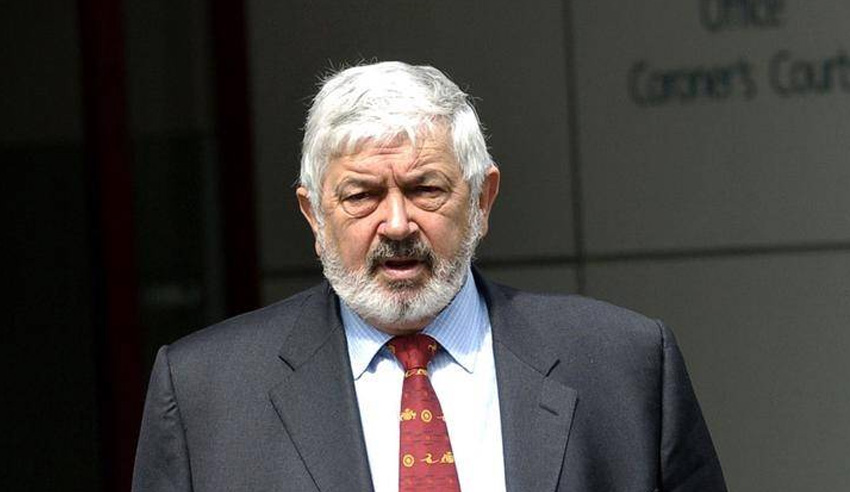 Colleagues, friends and family have remembered long-serving, Victorian criminal defence barrister Colin Lovitt SC as a passionate and formidable lawyer. 
Mr Lovitt died last week, leaving behind a wife and two sons. His family has praised him for being "generous to many [and a] passionate barrister" who had "lived the life he wanted to live", which included many achievements in the legal profession. 
Mr Lovitt was admitted to practise law in 1969 and was called to the Victorian Bar in 1970 where he read with the late John Fogarty AM. He was a leader of the criminal bar, serving on the Criminal Bar Association for many years, some of which as chairman. He had three readers and was appointed silk in 1988. 
Mr Lovitt also served as chairman of the Essoign Club board for over a decade, before retiring from the Bar in 2015 after 45 years of service to the profession. 
"He is remembered by his friends and colleagues as a barrister who had a heart of gold, who was most generous with his time and who helped and guided others, particularly juniors," the Victorian Bar commented. "He was a great advocate for his clients."
Mr Lovitt appeared in over 200 murder trials, which included assisting Mark "Chopper" Read to beat a murder trial and successfully defending Greg Domaszewicz from a murder charge.  He also appeared at the centre of some of the biggest Victorian gangland trials.
Victorian Supreme Court Justice Lex Lasry mourned his loss on social media: "He was one of the bar's greatest characters and a formidable criminal defence lawyer. 
"He was also a friend. Vale Colin."