Property lawyers must 'work beyond traditional practice specialisations'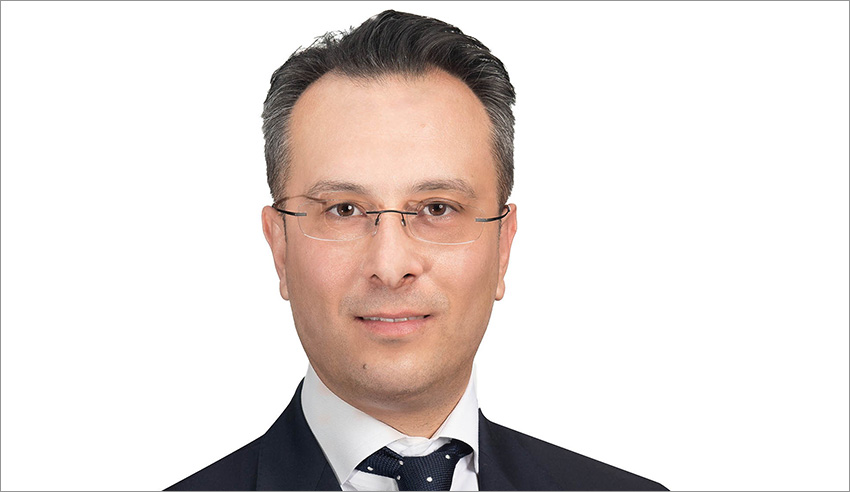 In light of an increasingly digitised economy, lawyers with retail clients not only have to innovate but see digitisation as a business strategy in itself.
The state of play
In conversation with Lawyers Weekly, Baker McKenzie real estate partner Sebastian Busa (pictured) said that while the digitisation of business operations is nothing new, the age of coronavirus has "escalated the trend", due to restrictions on movement and disruptions to supply chains.
The impacts on retailers are across all facets of their businesses, he said, from interfacing with customers to supply chains and business operations.
"Customers will not be returning to pre-pandemic modes of shopping. The explosion in online purchasing is requiring retailers to respond with innovations that enhance online customer traffic and sales conversions," he said.
"Retailers are unlikely to be successful if they consider their online sales channel the same as a physical store and will need to be able to distinguish themselves from their competitors with emphasis on customer engagement which is personalised and builds loyalty.
"Customers are also now expecting social and experienced based shopping within physical stores that includes digitisation. Retailers need to innovate, for instance using augmented reality that allows customers to try out products without contact or facilitating acquisitions or enquiries through personal devices."
On the supply chain and operational side, Mr Busa continued, retailers have seen supply chains disrupted during the pandemic, and/or they were faced with difficulties arising from traditional supply chains systems being designed to reflect physical stores as the sole or main channel of sales.
These will now need to be made more diversified, efficient and digitised, he deduced, with logistics and warehousing moving toward robotics and automation.
"For some retailers, proceeding too slowly with digitisation may mean losing out to competitors. At the same time, the pace of change and the increasing complexity of supply chains and business operations with the involvement of numerous IT/digital contractors and partners, means that retailers are exposed to greater risks and vulnerabilities than ever before, including in respect of the regulatory frameworks they need to comply with across the various jurisdictions in which they operate," he noted.
"As with many aspects of society post the advent of COVID-19, a lot of these changes are not unexpected and it is likely that they would have come about naturally over the course of the next five to 10 years, however the restrictions and issues faced during the pandemic has effectively forced a decade of anticipated change on the industry in under 12 months."
Advising clients in this climate
The role of lawyers in this new paradigm, Mr Busa submitted, involved helping develop the terms of newly required contractual arrangements, or modification of existing ones, with necessary risk identification and allocation.
"There are new operational and business risk vulnerabilities along supply chains and the collection and use of data that require legal risk analysis. Clients will also need to be advised in navigating complex, and in many cases newly devised, regulatory frameworks across multiple jurisdictions," he outlined.
"The greater degree of data collection and use has also meant more awareness/protections for privacy related issues."
Collaboration with law departments
When asked about necessary engagement with in-house teams moving forward, Mr Busa said that those in private practice will have to "work beyond traditional practice specialisations", by way of being industry-focused and be able to offer teams within those industry groups that they can provide solutions-oriented advice allowing client in-house teams to meet the demands of this evolving landscape.
He also envisages, he added, "somewhat of a return to a trusted advisor role".
"In-house teams working on innovative and complex projects will need their external lawyers to have a deep knowledge of their business operations, culture and strategy in order for the lawyers to be able to provide strategic legal advice," he mused.
"Having a firm with this type of deep knowledge and connectivity across the client's business will also help the company achieve efficiencies as it will facilitate prompt turn-around of legal advice, reduce on-boarding and provide advice that is consistent with the client's broader corporate strategy."
Opportunities to grasp
It will be critical, Mr Busa stressed, for property lawyers to see digitisation itself as a business strategy in order to achieve success for clients.
"It is not enough for instance for a retailer to develop a singular e-commerce initiative to drive up customer traffic to its web site in isolation. A complete strategy requires proper investment in the technology, personnel and training, enhanced supply chains able to respond to prompt delivery and returns systems and an assessment of operational vulnerabilities and regulatory requirements," he advised.
"At a more granular level, what is apparent is the value and importance of 'Data' to the retail industry – its storage, collection, protection, control, analysis and use. In business operations, smart analytics, algorithms and artificial intelligence can help maximise potential and efficiencies, identify customer trends and achieve customer personalisation by getting the right information to the right people at the right time."
For instance, Mr Busa detailed, in digitised supply chains, "use of algorithms can help diagnose failures and blockchain can assist in streamlining and tracking components. Then there are robotics and automation and 3D printing that add a whole new layer of innovation".
Moreover, he said that his team has seen retail stores move beyond a mere space where a customer buys a product.
"For market-leading retailers, the premises itself have become part of the marketing and branding campaign, with the store openings being marketing events at which social influencers and brand ambassadors maximise the digital reach of the event, store stock forms part of an integrated supply chain inventory, and a range of other innovations allow personal devices to form part of the customer in-store experience," he explained.
Looking ahead
The looming new normal, Mr Busa suggested, will see lawyers in this space having to change and innovate with "new paradigms of interrelated connectivity", creating opportunities but also business risks and vulnerabilities, requiring assessment and allocation of risk between parties.
"It is also important to note that what doesn't change in a digital economy is the importance of personal relationships," he said.
"As a transactional property lawyer for instance my view is that, property owners, developers and tenants in the retail and logistics space will need to work collaboratively, many times on repeated transactions, and be solutions oriented to make the physical space adaptive with the changes coming about due to digitisation.
"I enjoy playing a central part in bringing parties and new ideas together."