Family and Federal Circuit Courts respond to merger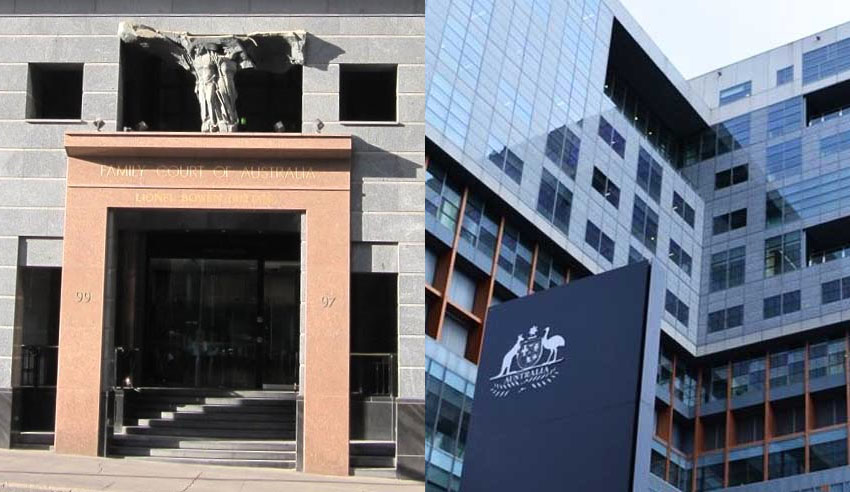 Despite consistently denying commenting on government policy in the past, the Family and Federal Circuit Courts have responded to the controversial merger. 
Amid the controversy surrounding the Family Court and Federal Circuit Court merger, the courts have issued a statement to ask that the legal profession "works together" to create a world-leading family law system that "we can all be proud of and one that the people of Australia and future generations deserve". 
Late last week, major legal bodies responded to the merger to criticise Attorney-General Christian Porter and the federal government on moving ahead with their plan despite ongoing criticisms and evidence that it could be detrimental to the family law system, hindering the costs and delays rather than repairing them. 
In response and despite a policy to refrain from commenting on government policy, the courts have issued a statement in favour of a "streamlined single point of entry" and harmonised rules but did not comment on the criticisms from association bodies and key legal practitioners, including former justices. 
"The new acts will create an amalgamated Federal Circuit and Family Court of Australia with two divisions: one which will include judges of the Family Court of Australia dealing with the most complex matters and exercising appellate jurisdiction, the other consisting of judges of the Federal Circuit Court of Australia – which will be the single point of entry for family law and child support cases," the statement – signed off by the Honourable Chief Justice William Alstergren – explained. 
"In the exercise of its jurisdiction the courts will continue to have a statutory obligation to have regard to the need to protect the rights of children and to promote their welfare and protect them from family violence."
The courts will continue to provide specialisation in family law with both courts already consisting of specialist family law judges, with 33 in the Family Court and 40 that deal exclusively with family law cases in the Federal Circuit Court. The Federal Circuit judges have an average of 25 years of family law experience, and many are former registrars of the Family Court and experienced practitioners.
The number of specialist judges under the new structure will increase and by August it is intended that there be 35 specialist judges. The legislation also prescribes that the number of judges in the Family Court cannot be below 25, with the Attorney-General assuring that any retiring judges will be replaced. 
"The courts will continue to focus on implementing key case management improvements and family violence-related reforms such as the rules harmonisation, the Lighthouse Project and the national COVID-19 list," the statement read. 
"The courts will also continue to seek further resources from the government to carry out important reforms and other measures to reduce delays and chronic backlogs."