Shine delivers half-year results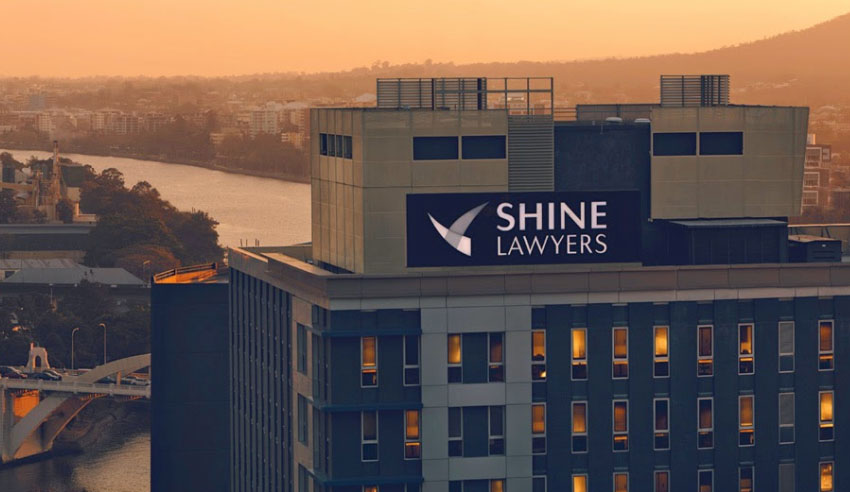 Shine has handed down its half-year financial results in a presentation to stakeholders this week, highlighting strong performance for the latter half of 2020.
The company released its financial results for the six months ending 31 December 2020 on 24 February 2020.
Overall, it's been a positive six months for Shine, with the publicly listed personal injury firm seeing a net profit after tax (NPAT) of $10.05 million, representing 13.9 per cent growth from the prior corresponding period.
Meanwhile, the firm reported earnings before interest, taxes, depreciation and amortisation (EBITDA) of $24.29 million for the six months to December 2020, representing a 12.1 per cent climb from the corresponding period which saw $21.67 million EBITDA.
In its presentation, Shine cited its cross-operating cash flow (GOCF) of $33.91 million as being "positively impacted by the partial receipt of costs following the decision of the Federal Court of Australia in favour of Kathryn Gill, Diana Dawson and Ann Sanders (Applicants) in the class action against Ethicon Sàrl, Ethicon, Inc. and Johnson & Johnson Medical Pty Limited (Respondents) in November 2019 (the Mesh Class Action)" – a matter which Lawyers Weekly has covered extensively.
"We are very pleased with improved profitability in the first half of FY21," commented Shine managing director and chief executive Simon Morrison.
"Revenue increased overall due to growth in our new practice areas, including class actions, abuse law and medical law.
"The challenges posed for business and the entire community by the COVID-19 pandemic in 2020 were met by the team at Shine Justice with remarkable resilience. The financial performance and outstanding results for our clients demonstrate the Group's adaptability, innovation and organisational discipline to execute across our business."
Further, Mr Morrison said 2020 saw the board implement "a range of initiatives to maintain communication, workflow continuity and importantly to ensure our team remained motivated and in good health".
"We commenced a body of work to improve consistency of client experience," he added.
"The impact of COVID accelerated the implementation of digital marketing and user facing client technology.
"As a result, the Group has made good progress and remains on track to achieve its long-term strategy to expand its capabilities and set a platform for growth."
Looking ahead
Going forward, Mr Morrison confirmed the group remains focused on pushing forward with its growth trajectory.
"Despite prevailing economic uncertainty, Shine Justice is in a strong financial position, with a committed and talented team and the right strategy to deliver improved results, grow in new and existing markets and leverage opportunities with innovation and integration," Mr Morrison explained.
"We are expecting a continuation of EBITDAI growth in FY21, in the order of a high single digit percentage, subject to any material or unforeseen future impacts of the COVID-19 pandemic."
The delivery of Shine's results comes after IPH Limited and AF Legal Group handed down their earnings last week.
Similarly to Shine, both IPH Limited and AF Legal Group reported largely positive results across key metrics.