Victorian Bar launches online health and wellbeing portal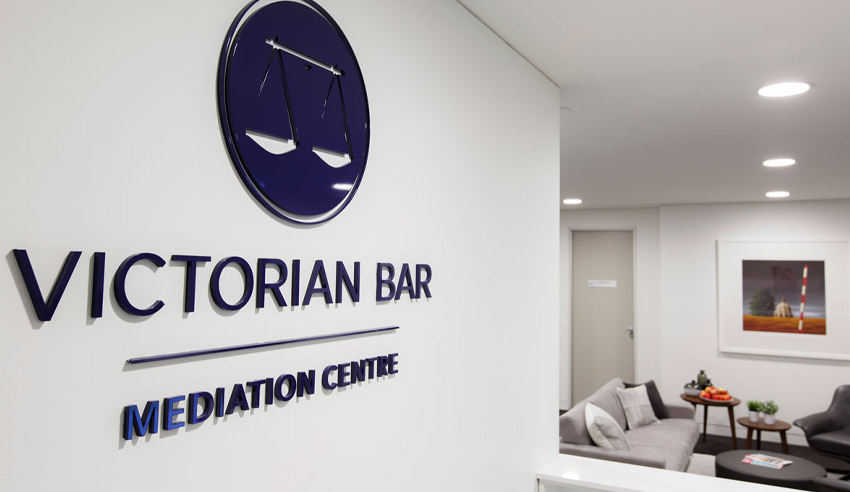 Victorian barristers can now access information and resources for mental health and wellbeing via a new portal designed by the Victorian Bar. The chair of its health and wellbeing committee talked to Lawyers Weekly about how the portal will assist and why it is so important that barristers are engaging with support services. 
The portal, which was designed by barristers for barristers, will address the common mental health challenges and difficulties in personal and professional life, including stress and work pressures, security, health and sexual harassment and bullying. The free service can be accessed by barristers and their families at any time. 
Chair of the Victorian Bar's health and wellbeing committee, Sally Flynn QC, said the portal was borne out of a 2018 survey that highlighted the various issues barristers may find affecting the quality of their working life. It was able to be brought to life with funding from the state's Legal Services Board and modelled after a similar UK portal. 
"It's important that we stay connected to each other and it's important that if we're feeling alone or feeling overwhelmed or there are issues with our work or with our relationships that we have a resource that we can readily go to," Ms Flynn told Lawyers Weekly. "The great thing about this portal is that it is tailored specifically to barrister needs… and I think that was something that was really lacking."
The portal allows users to navigate the site via drop-down menus, which direct them to information and coping strategies for different types of challenges relating to their mental health and wellbeing. Developed with assistance from leading psychologist Sandy Rea, the portal offers support resources depending on each challenge and contact details for its two counselling services and Australian-wide services. 
Victorian Legal Services Board chief executive and commissioner Fiona McLeay said in a statement that the board recognises that legal practice "can place significant stresses and pressures on practitioners" and that many will feel the weight of it. 
"The bar's portal empowers barristers to manage their mental health and physical health actively, and healthier lawyers are better lawyers," Ms McLeay said. 
Ms Flynn confirmed that COVID-19 has exacerbated some mental health conditions already faced by barristers and particularly brought about concerns relating to financial pressures and isolation. Court closures, postponed workloads and constant lockdowns meant many barristers left chambers and their support systems behind. 
"It meant a disconnect between the profession," Ms Flynn said. "Barristers are used to being in chambers where you can open your door and there is a colleague walking down to get a coffee and you can chat and debrief about work issues. It is a really collegiate atmosphere around the bar. If barristers are not in their chambers, it is really difficult for them to keep up those connections." 
Ms Flynn said she, the committee and Victorian Bar have worked really hard to keep that connection active through the pandemic through initiatives such as trivia nights, group messages via platforms like WhatsApp and activities like bar choir over Zoom. 
She said it was "surprising" to see how some barristers continued to connect over 2020. A senior barrister not particularly known for getting involved in social events took it upon himself to organise a group email chain that prompted barristers to talk about their days and share positive and funny updates. Ms Flynn said it was not always about work and were usually "stories that you might tell in the tearoom". 
"It's really about finding ways to connect, and we hope that if someone is feeling alone and isolated due to being at home and not in chambers, they can then look at this portal and see that there are resources on there to seek help," Ms Flynn said. 
The portal is a work in progress and is never intended to be stagnant, with more information and resources added over time. Ms Flynn has asked that barristers reach out to herself and the Victorian Bar – via contact details at the bottom of the portal – with their own input, including useful tools they have found, engaging podcasts addressing mental health and articles that might be helpful. 
The bar is also hoping to collect stories from barristers who are willing to share their own experiences – positive and negative – with mental health. 
Help is available. Contact Lifeline on 13 11 14 or beyondblue on 1300 224 636. 
There are also resources and further information available for practitioners on each of the bar associations and law societies' websites as well as with Minds Count and other legal mental health institutions.