Ashurst bolsters consulting business with 5 new partners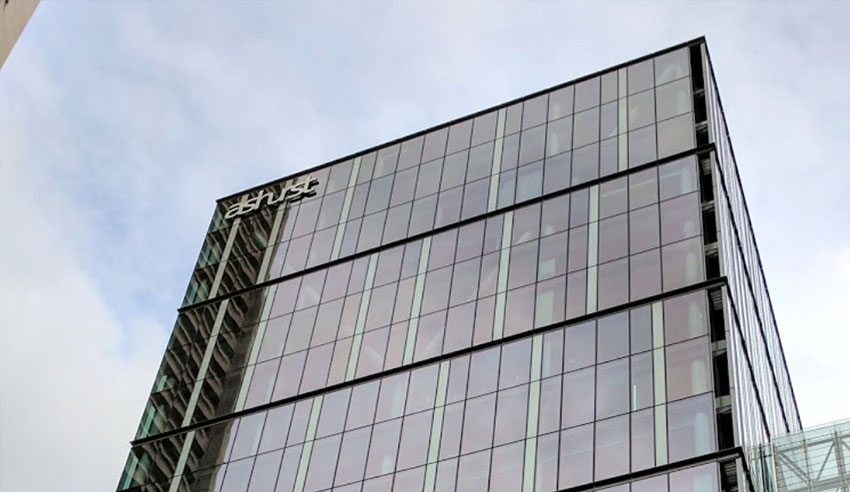 The global law firm has expanded its Ashurst Consulting business by appointing five additional partners, aimed to help meet "untapped client demand".
Ashurst Consulting has appointed Sid Maharaj, Melina Sehr, Tony Morris, Elena Lambros and Philip Hope, as part of the firm's strategy to build out the arm, which commenced operation in June 2020 under the leadership of its board advisory practice and risk advisory practice. 
Mr Hope has consulted to Ashurst risk advisory since June 2020 as sector lead – wealth, investment management and superannuation. His extensive capabilities in deal risk and operating models are widely regarded in the market, a statement from the firm said.
Meanwhile, Mr Maharaj brings more than 20 years' experience to his new role at Ashurst Consulting, primarily practising across the financial services, technology and public sector space. He joins the firm from Deloitte where he held the title of global leader of cyber and strategic risk.
Ms Sehr brings over 25 years' of experience to the role. She joins Ashurst Consulting from PwC. Throughout her career, she has worked across a broad range of disciplines in information technology and change management. 
Mr Morris brings 23 years' experience to his role, also joining from Deloitte. He is described as being an expert in health, safety and wellbeing, employment and investigations.
Last but not least, Ms Lambros brings over a decade worth of experience to her new role. She also recently held a position at Deloitte and throughout her career has implemented large strategic transformation and technology projects, project turnaround, strategic risk management and project assurance, within both the financial services and public service sectors.
Ashurst executive team member and global head of Ashurst Consulting Jamie Ng said the new partners were all "high-calibre experts who would provide a wealth of expertise and advance the firm's top-tier bespoke consulting service".
"Broadly, we are experiencing strong ongoing demand for advice in the key areas of change and risk management for business," he said.
"Since COVID in particular, our clients have asked us for help in areas well beyond traditional legal services. They want a legal-led approach but one that also taps into other critical capabilities. That is what we have assembled."
Looking ahead, Mr Ng said the firm remains focused on building out the consulting arm further.
"We see continued opportunities in the global consulting market, which has recorded year-on-year growth for the past five years across both mature markets and emerging economies," he explained.
"The sector has an estimated value of more than $250 billion and is expanding as the global economy grows. We have plans to migrate our successful Australian model to the UK, and to other regions soon after."