'Gobsmacking': What the profession has to say about the Porter allegations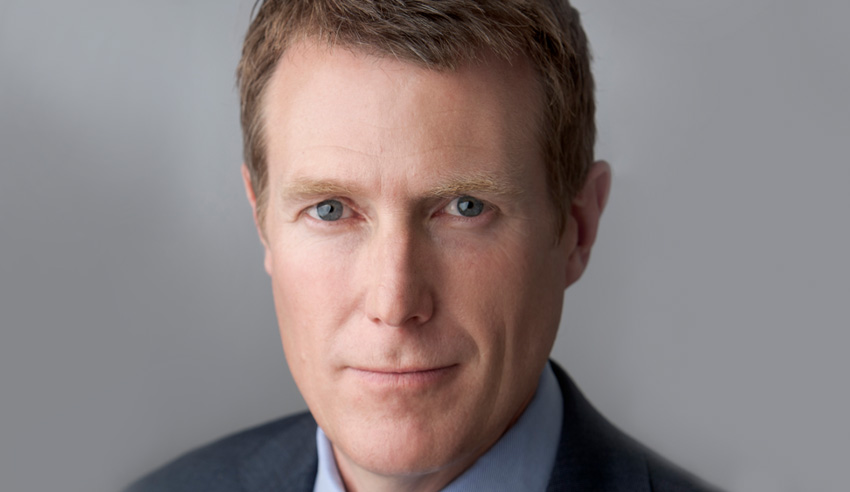 The legal profession has responded to Christian Porter's denial of rape allegations, with some calling for an independent inquiry and others cautioning that the message of his press conference is that he "gets to say he's innocent" and that's the end of it.  
Appearing tearfully before a gallery of Perth journalists, the federal Attorney-General strongly and repeatedly denied allegations that he raped a woman 33 years ago after a debating competition. He implored those watching to "imagine for a second that it's not true" and blamed the media with claims that they never approached him before print. 
In the press conference – attended by Mr Porter's defamation lawyer – he said that the "things that I have read [in the media] did not happen" and that suggestions he might have forgotten details of the assault are "ridiculous". He chalked up the frantic media commentary around the assault as a "whisper campaign" he was not let in on. 
Whether or not the "whisper campaign" is true, Mr Porter's very public statement has opened the floodgates for people all over the world to comment on the allegations – not least the legal profession, which has spent the last year reeling from the news that a former High Court justice faced similar claims and has spent the subsequent nine months launching policies and practices to protect against sexual harassment. 
Lawyer for the woman, Michael Bradley, tweeted shortly after the press conference that Australia is witnessing the trial by media Mr Porter said was the "worst possible outcome" and added: "It could have been avoided if the [prime minister] had instituted an inquiry to address and resolve the matter. It's not too late." 
What we are now witnessing is the trial by media which Christian Porter yesterday – rightly – said is the worst possible outcome. It could have been avoided if the PM had instituted an inquiry to address and resolve the matter. It's not too late to take that step.

— marquelawyers (@marquelawyers) March 3, 2021
Australian Women Lawyers (AWL) president Leah Marrone on Wednesday urged the government to consider an independent inquiry into the allegations and warned that until it was held, "the question remains as to whether the Attorney-General is an appropriately fit and proper person to hold that office" moving forward.
Following a Four Corners report that accused Mr Porter of being "sexist" in treatment of women, AWL wrote to Prime Minister Scott Morrison to register its concerns about Mr Porter and question the "broader pattern of behaviour" with members of Parliament abusing their positions of power and engaging in inappropriate behaviour. Ms Marrone told Lawyers Weekly that Mr Morrison has not yet replied.
"In circumstances where AWL has staunchly advocated against sexual harassment and discrimination in the legal profession, and in a year where we have already seen a plethora of allegations about sexual harassment from a former High Court judge, it is incredibly disheartening to hear allegations that our Attorney-General has modelled such behaviour throughout university, as a prosecutor and in his current office," AWL said in a statement in November 2020 after the allegations were aired.
Head of legal and dispute resolution at the Victorian Equal Opportunity and Human Rights Commission (VEOHRC), Emily Howie, similarly commented that the focus of the press conference is not about Mr Porter but the people watching on. 
"It's about the message of impunity that this sends to girls and women all around the country. The first law officer gets to say he's innocent and that's the end of it. Gobsmacking," Ms Howie said. 
Despite the focus of this press conference, it's not about him. It's about the message of impunity this sends to girls and women all around the country. The first law officer gets to say he's innocent and that's the end of it. Gobsmacking. #auspol #ChristianPorter

— Emily Howie (@EmilyHowie) March 3, 2021
When a journalist asked Mr Porter why he was against an inquiry, especially given that the Honourable Chief Justice Susan Kiefel AC did not hesitate in requesting an independent inquiry into allegations that a former High Court justice had sexually harassed six women, Mr Porter refuted that it was the same thing. 
"The difference between what occurred in the investigation of the Dyson Heydon matter is that they were workplace bullying or harassment allegations where there is a requirement under the relevant laws to conduct an inquiry," Mr Porter replied. 
"You're talking here about a civil determination of a criminal allegation on presumably the balance of standards and of probability that I would be asked to disprove something that did not happen. If that does happen, I cannot succeed in disproving something that did not happen."
Many took to social media with confusion over Mr Porter's claims that he would somehow need to disprove that something did not happen – even if it were a criminal investigation, the victim would bear the onus of proof. Barrister Larissa Alderman tweeted that there is also no onus of proof in any independent inquiry. 
The take that he would have to "disprove" the allegations is wrong. There is no onus of proof in any independent inquiry. Porter is right that it's not up to him to decide. It's up to PM https://t.co/qzvF8DDKCn

— Larissa Andelman (@larissaandelman) March 3, 2021
Lawyer and chief executive of Asylum Seeker Resource Centre, Kon Karapanagiotidis OAM added that there would be no risk to the rule of law if Mr Porter chose to "do the right thing" and call for an independent inquiry. He added it would also not be unusual for him to stand down until the entire investigation was completed "to protect both the rule of law and the importance of the office he holds". 
"We all have a right to presumption of innocence, including Christian Porter, and this is why the rule of law matters so much. Without being able to consent to these allegations in a court of law, an independent inquiry is the best recourse available," he said. 
Responding to some of the confusion from Mr Porter's press conference – and the following commentary on social media – employment and workplace relations partner Fay Calderone clarified that the investigation would be independent, and that reasonable satisfaction of facts is required before any fingers are pointed. 
"Criminal investigations are separate to workplace investigations. The criminal standard of proof is beyond reasonable doubt. The civil standard is balance of probabilities but where the allegations are serious – 'we can't point with a wavering finger'. Comfortable satisfaction is required," Ms Calderone wrote. 
Having advised on workplace sexual harassment and assault investigations for 20 years, although I am no expert in the governance structure of Parliament house, I feel compelled to chime in re things I am finding perplexing and disturbing. Follow the threat and discuss...

— Fay Calderone (@FayCalderone) March 1, 2021
"An employer can and indeed should (assisted by well drafted policies) investigate a serious allegation of sexual harassment or assault, even if the victim does not proceed with a formal complaint. This protects health and safety."
Mr Porter will take a leave of absence to address his mental health in light of the allegations and the repeated media responses. Michaelia Cash will take over, but the total length of time that she will hold the office is still unknown.