Goodbye job applications, hello dream career
Seize control of your career and design the future you deserve with
Largest women's health class action decision upheld
A landmark decision from November 2019 has been upheld, delivering findings in favour of thousands of women whose "lives were destroyed".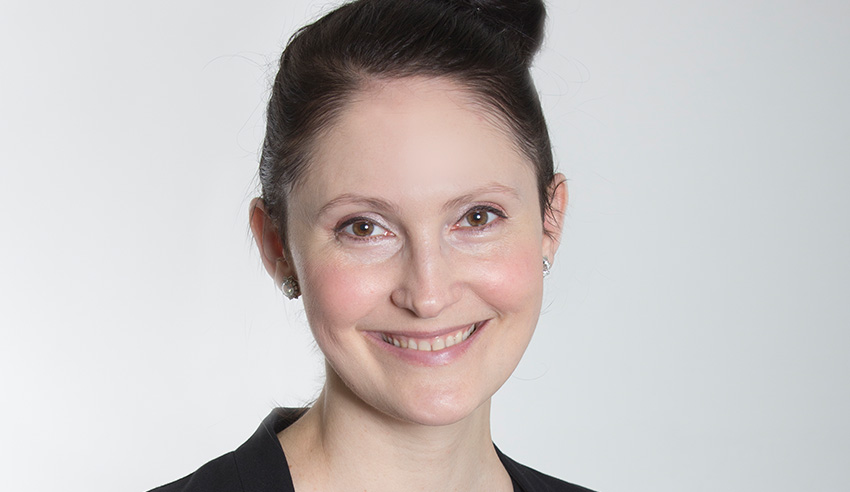 Landmark judgment
You're out of free articles for this month
To continue reading the rest of this article, please log in.
Create free account to get unlimited news articles and more!
In November 2019, Justice Anna Katzmann of the Federal Court of Australia found in favour of women impacted by pelvic mesh implants sold by Johnson & Johnson and Ethicon which were "not fit for purpose". The class action – "the largest women's health class action in Australia's history", according to Shine – commenced in October 2012 and culminated in a trial that ran over seven months starting in July 2017.
It was a win, the firm said, for "the brave women who spoke out about their suffering", after pelvic mesh implants left them in "chronic and debilitating pain".
Representing the class, Shine had submitted that the implants should not have been sold, that the warnings accompanying the implants were inadequate and that the implants caused an unacceptable rate of complications including erosion, incontinence and chronic pain.
In her judgment, Justice Katzmann found that pelvic mesh implants sold by Johnson & Johnson and Ethicon were "not fit for purpose" and of "unmerchantable quality".
"Although later versions [of the product] did list erosion and extrusion as potential adverse reactions, they did so in a way that was misleading or deceptive," her honour determined. "The respondents saw the commercial opportunities presented by the new devices and were keen to exploit them before their competitors beat them to it."
In March 2020, Justice Katzmann ruled that the three lead applicants – Kathryn Gill, Diane Dawson and Ann Sanders, who represented the class – were to be awarded damages of $1,276,113.00, $555,555.000 and $757,372.00, respectively. 
At the time, Lawyers Weekly spoke with Shine Lawyers practice leader Rebecca Jancauskas (pictured) about juggling an intricate class action and a newborn, and how the Federal Court supported her during proceedings.
VIEW ALL
Appeal
In April of last year, Ethicon and Johnson & Johnson confirmed it would appeal the Federal Court decision, with proceedings taking place in February 2021.
Justices Jayne Jagot, Bernard Murphy and Michael Lee – who heard the appeal in NSW – expedited their judgment and, on Friday, 5 March, delivered findings in favour of 10,000 women "whose lives were destroyed by defective prolapse mesh and incontinence tape implants", Shine said.
The decision by the Full Court, Shine said in a statement, is a "hard-fought win for these brave women", and confirms that thousands across Australia will be entitled to compensation for injuries and losses suffered.
Ms Jancauskas said: "We welcome today's decision, and hope that the finalisation of this appeal will bring some much-needed closure to thousands of Australian women who have suffered chronic pain and life-altering complications as a result of these implants."
"Of course, complete closure can't be achieved until Johnson & Johnson settles and the group members' individual compensation claims have been determined. Johnson & Johnson have relentlessly defended this case at every opportunity and our clients have endured a frustrating and agonising wait while we have pursued justice on their behalf over the past eight years.
"We will continue to fight until these brave women receive the compensation they deserve.
"While we celebrate the fact that justice has been achieved, we also need to reflect on the great injustice these women have suffered; some for well over a decade. This win reinforces that the compensation they have fought for, which is necessary to support them in their recoveries, will be delivered.
"The Court found that these products should never have been sold or implanted in our clients, and the warnings were insufficient in light of the serious complications that can result from their use." 
The remaining members of the class, Shine noted, can now bring individual claims for compensation which will be assessed by the Federal Court.
Ethicon's response
Responding to the judgment, Ethicon said it will now consider the reasons for the decision provided by the Court, as well as its options, moving forward.
"Ethicon empathises with all women who experience medical complications. Ethicon believes it acted ethically and responsibly in the research, development and supply of its pelvic mesh products and stress urinary incontinence tape products and appropriately and responsibly communicated the benefits and risks to doctors and patients in Australia. Ethicon is reviewing the Full Court decision announced today and will consider its options," its statement read.
A client's perspective
Speaking following the Federal Court's decision to reject Johnson & Johnson & Ethicon's appeal, Shine client Peta Bennett said she, and others, have been waiting patiently for this outcome.
Ms Bennett, a registered nurse, who had a TVT implant procedure and experienced erosion of her implant, psychiatric injury, recurrent prolapse and incontinence, damage to her pelvic organs, nerves, tissue and a heart attack, brought on by the physical and mental stress of her condition, said the failure of the device "impacted my life terribly".
"My marriage has dissolved, I am unable to live my life as I used to playing hockey or softball, jogging or just generally trying to keep fit. I eventually put on weight and doctors recommended weight loss surgery," she said.
"I went from being a nurse who helped, to becoming the patient who nobody could help. I miss my work terribly and can no longer help other people which upsets me tremendously.
"I wish I had never had the TVT put in back in 2004. It's destroyed my life. This win won't repair the damage, but it will contribute to medical expenses that have piled up over the years as I try to manage my pain."
Looking ahead
The compensation, Ms Jancauskas said, will "help women pay their ongoing medical bills, allow them to access rehabilitation therapies and provide financial support, as many struggle with daily living and job security as they are so unwell".
The judgment follows a report from Lawyers Weekly on Wednesday, 3 March 2021, noting that AJB Stevens Lawyers has filed class action proceedings against Boston Scientific Corporation and Boston Scientific Pty Ltd, on behalf of women who are alleging injury as a result of mesh implants that "were not of merchantable quality and did not have an acceptable quality".
MORE TO COME.