Why being good at your job does not equip you to lead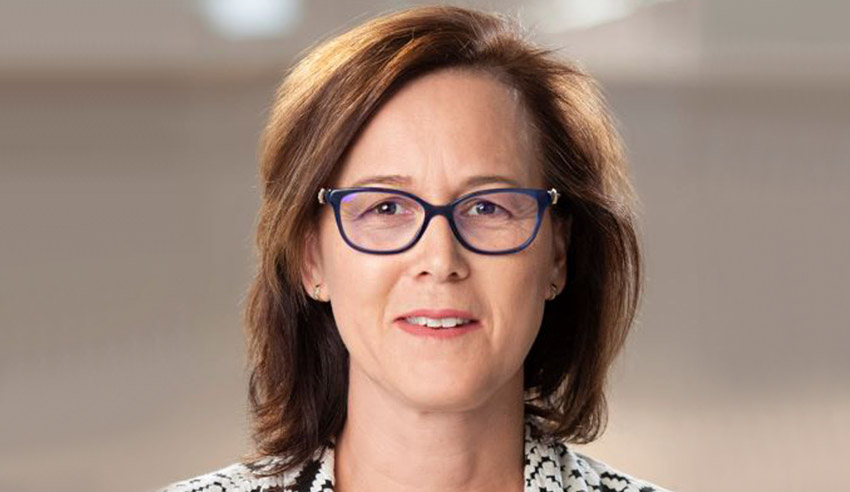 Lawyers can be very effective leaders with a deliberate mindset shift to embrace four leadership traits, writes Rachel Baird.
A long-lasting memory for me comes from when I joined a gym in my late 20s. No, the memory is not of leopard-print leotards and step aerobics, though both were de rigueur for the time. Rather, it relates to a conversation shortly after I was asked about my occupation. I had dutifully, and somewhat proudly, written "solicitor". After all, I was the first in my family to go to university.
After a gym walk around the instructor made the comment that I did not act like a lawyer. Having spent the first five years of my professional career in the military surrounded by non-lawyer types, I did not know there was a "lawyer way" to act. Immediately though, and true to my profession's perfectionistic trait, I felt like I had failed a test and wanted to do better!
According to the instructor, his experience with lawyers coming into his gym was they were sceptical, edited the member contract and asked if there were rooms where they could work alone. Rest assured, on behalf of you all, I felt affronted, notwithstanding I apparently did not fit that stereotype.
Twenty years later at a leadership coaching course, I discovered a study that revealed marked growth in the level of cynicism between fresh first-week law undergrads and practising lawyers.  By then, with years of private practice under my belt, I was more clued-in. Whilst growing cynicism in law students is in part due to the course material and training to spot issues and find holes in argument; it does not have to impact the way lawyers interact.
True, lawyers are hired for their technical knowledge and skills (with the rare exception of Dennis Denuto). We are trained to be problem-finders and then problem-solvers. Ours is a world of reading, thinking, writing and advising. Working as a sole SME in your area of law, you start your career as a junior lawyer submitting work to a senior lawyer or partner for the inevitable red penning. Then you anxiously return to your desk and try to back-engineer the comments to figure out what you could do better next time. 
As you become proficient, promotions are based upon being good at your job. One day you find yourself in charge of junior lawyers, then a whole team, and you find yourself in the unfamiliar and uncomfortable land of having people under your charge.
Most of the time there will have been no overt transition. There may have been leadership lectures on what makes a leader, but I wager there was little to no time given to reflect on what looking after people means in terms of behaviours. This transition from being excellent at your job as a lawyer, to the leader of other lawyers, is a critical career moment not just for you but for the people whose careers you now influence. Some of the issues that arise for the team when lawyers do not adjust from technical expert to leader include:
Partners who seem always too busy to talk to juniors and maybe a bit scary.
Falling short on billables or frustrating WIP write-offs (often because no one has taken the time to start you off in the right direction or communicated how much time to spend on a matter).
Not knowing if you are actually doing okay with your research and drafts because you get no feedback.
Avoided conversations about performance because, well, it's awkward.
Juniors who just aren't picking things up and you feel too busy to stop to explain things.
Not being clued-in on matter context to understand the value you are adding (that improves your self-worth).
No regular feedback to gauge your progression as a lawyer (or maybe perfunctory annual appraisals).
All of these pain points cause workplace issues that simmer away leading to disenchantment, lack of individual and team growth and lost fees. Then there is the lost talent as the good ones leave searching for a better work environment. It's just not enough to throw files at young lawyers and hope they stay engaged. And I have not even touched upon support staff who are the engine room of many firms. The economic cost of this churn in talent is staggering and the firms that act to address this neglected part of legal practice will quickly become the employers of choice, particularly with the more discerning Generations Zs joining the workforce.
The good news is it's not that hard to turn the ship around. Lawyers can be very effective leaders with a deliberate mindset shift to embrace four leadership traits. These traits are not taught at law school. In fact, many "leaders" in the wider corporate world don't have them that results in the sobering statistic that 63 per cent of staff would forgo a pay rise in favour of saying goodbye to their boss!
I call them the 4Cs.
Courage to make the right decisions, to have difficult conversations, to be vulnerable and show junior lawyers you are human and not just a cyborg issuing red-penned documents from your office. This includes demonstrating integrity to staff, not cancelling catch-ups and standing back to let them do the job (you always review it anyway). 
Compassion to yourself and your staff. It won't impact billable hours and it will foster conversation and connections that humans crave. Sharing your experiences as a young lawyer learning the ropes demonstrating that you understand where they are in their career and life.
Clarity of purpose, be it the matter at hand or the group workload. Employees who know the big picture produce more meaningful work as they understand the value that they are bringing to the table. 
Competence is almost a given for lawyers, so you only need to focus on the above three! 
Like any new character habit, it starts with awareness. Awareness of your choices and the impacts they produce. After all, choices create behaviours and behaviours grow into habits. To start with awareness of choices takes courage meaning you are already tackling the first trait. 
Rachel Baird is the managing director of IcebergSRC.