Victorian law school gets new home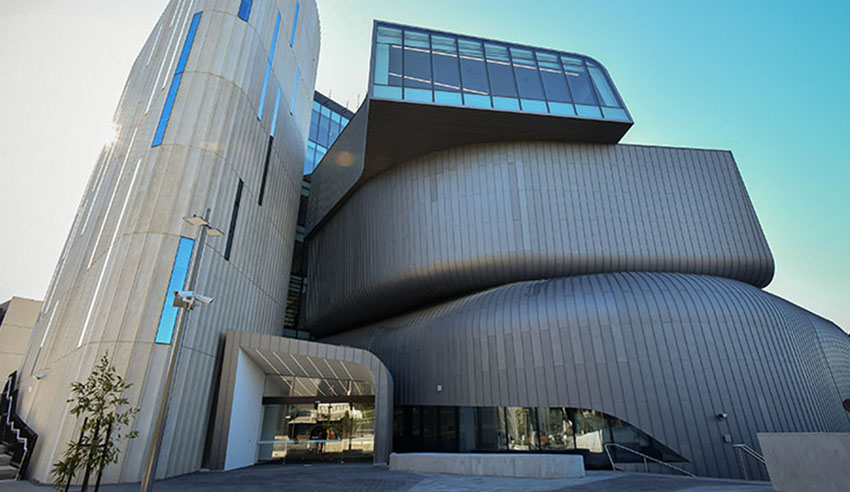 Future lawyers attending a Victorian university will be headquartered in a new law school building designed to foster more engagement with the community.  
Victorian Governor the Honourable Linda Dessau AU has officially revealed the new location for Deakin Law School, situated on the Burwood campus, and celebrated it for the new supportive, law-focused environment that students will now work in. 
The new law building, designed by a renowned international architect, is fitted with state-of-the-art technology and is the first large general-purpose learning and teaching space added to the campus in 10 years. The law faculty will fit in alongside new flexible learning spaces and services dedicated to mental health and wellbeing. 
Executive dean of the faculty and business and law, Alfred Deakin Professor Mike Ewing commented: "It is wonderful to finally open the new home of the Deakin Law School which ranks in the top 250 law schools worldwide.
"Over the past 30 years, Deakin Law School has produced more than 7,000 graduates who contribute to the legal profession, industry, not-for-profit and government organisations throughout Australia and around the world."
Deakin Law School dean Professor Jenni Lightowlers said the new building would bring students and staff together in a new supportive learning environment. 
"Our new home will help us create an immersive, highly engaging law school experience, including our state-of-the-art moot court which will allow students to practice advocacy in a court-like environment," Professor Lightowlers said. 
"It also provides a wonderful platform for our engagement and dialogue with the community and the profession."