Defence lawyers call on A-G to protect lawyers from further police harassment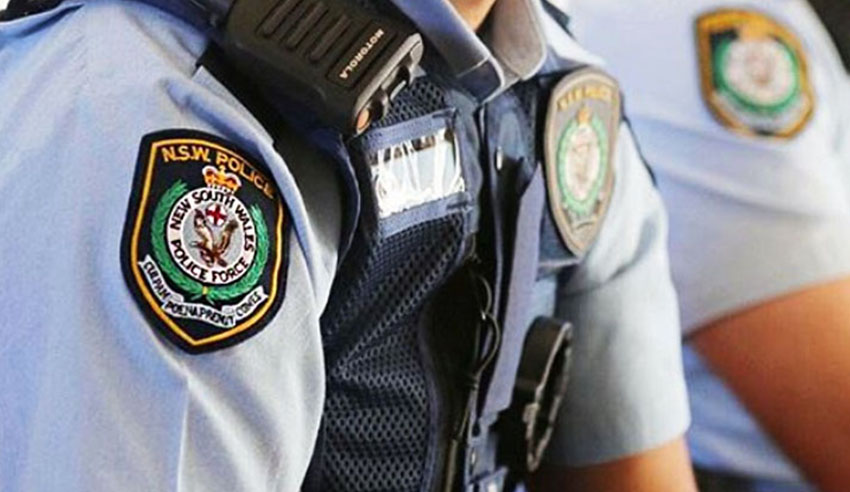 Over 600 defence lawyers have condemned reports that a solicitor was maliciously targeted by a specialist police taskforce with "grave concerns" and have demanded that Attorney-General Mark Speakman urgently contact the commission with requests that they make the officers' names public and extend protections for lawyers. 
A recent report from the Law Enforcement Conduct Commission (LECC) disclosed that two officers from specialist police taskforce Raptor acted on the orders of a third to "target" a small-town solicitor due in court the following morning on the false assumption that the solicitor in question was involved with the local "bikie" gang. 
The report has drawn the ire of major legal bodies and practitioners, including Law Society of NSW president Juliana Warner who said the "completely unacceptable" conduct has raised significant concerns across the Australian legal profession.
The misconduct in question occurred across two days in May 2019 in which two officers were ordered to "target" an unnamed solicitor with road infringements. While the practice may be effectively used in some cases, the LECC report did concede that it was "disgraceful" in comments mirrored by other legal associations. 
In a letter addressed to NSW Attorney-General Mark Speakman, Defence Lawyers NSW (DLNSW), comprised of more than 600 solicitors and barristers, has asked that there be a further independent investigation into the conduct of these officers and that it be referred to the Director of Public Prosecutions (DPP) for consideration.
"The deliberate, deceitful and malicious harassment of a solicitor in a structured and organised way by police is completely unacceptable," wrote barrister and DLNSW spokesperson Emmanuel Kerkyasharian. "DLNSW is concerned that the LECC enquiry has resulted in a gateway through which the police involved have been protected from the ordinary sanctions that apply to members of the public."
DLNSW referred to a comment by police Commissioner Michael Fuller in February this year – when he would have likely known about this misconduct – praising the taskforce for being "exemplary". The legal body is concerned about this language and is seeking a "level playing field" when it comes to sanctions against officers. 
This includes seeking advice concerning potential prosecutions from the DPP, the disclosure of the names of the officers, extension of public justice offences to cover all lawyers and an assurance that there will be a further independent review designed to ensure that the misconduct from Raptor does not repeat in future. 
Addressing the request for it to be referred to the DPP, Mr Kerkyasharian wrote that it is the experience of the practising members of DLNSW that members of the public are "routinely charged" with intimidation by police for behaviour that "falls short of that examined in this investigation". Despite this, the report does not address whether potential criminal investigations should be sought by the DPP. 
"LECC's silence on this matter is of grave concern," Mr Kerkyasharian said. "If LECC meant not to recommend seeking advice relating to charges, it ought to have said so explicitly, as required by law, and set out reasons for not doing so, so those reasons could be considered by yourself, other members of parliament and the public." 
As part of this concern, DLNSW has asked Mr Speakman to remind the LECC of its obligations and ask it to table a supplementary report to the DPP. If it refuses to do so, they have asked Mr Speakman to make the recommendation to the DPP himself. 
On its recommendation to publish the names of the officers in question, DLNSW said that they should not be afforded protections "that are not afforded to ordinary citizens generally" and added not only does this represent an issue of public accountability, "but it gives the strong impression that there is a different, less rigorous regime applied to police: that police are above the ordinary operations of the law". 
As these officers are likely currently involved in trials and hearings, DLNSW is concerned that the findings will affect their credibility and reliability and would be relevant for any accused charged by those officers to be aware of the investigation. 
Without knowing the names of the offenders, Mr Kerkyasharian wrote that the accused will be unable to consider the impact of LECC's findings on the evidence in their own matter, which will lead to "unfair trials and, moreover, undermine public confidence in any convictions based on investigations by these officers".
DLNSW has also recommended that Mr Speakman bring forward an amendment to the Crimes Act 1900 to extend protection to all lawyers, which means removing the requirement that a person be a public officer and extending it to all practitioners. 
"We see no reason in principle why the same protection should not be afforded to all lawyers who defend criminal matters and are performing no less a public function than prosecutors," Mr Kerkyasharian said. "They are bound by duties to the court, ethical duties, and in the case of barristers, are bound with the cab rank rule.
"Their involvement facilitates equal participation in the justice system and the efficient and fair resolution of matters. Their protection from interference is an essential part of the proper administration of justice."