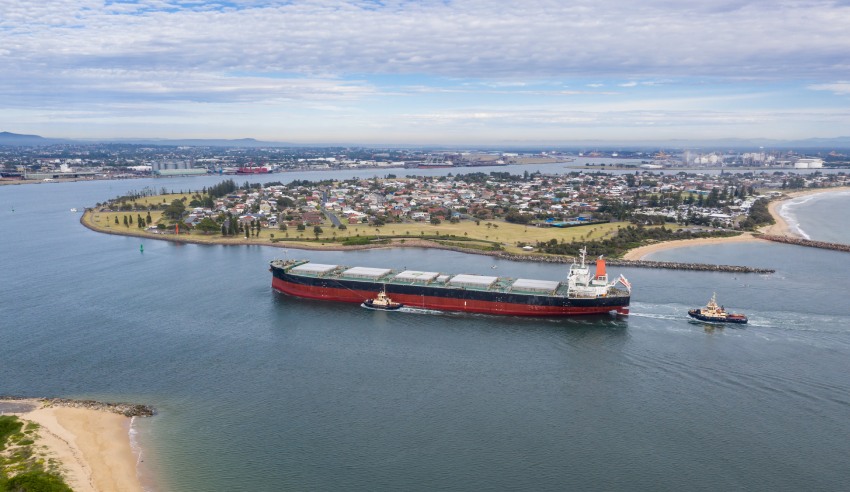 National law firm Gilbert + Tobin has advised a syndicate relating to the latest refinancing of Port of Newcastle, which includes the introduction of a new green loan and sustainability-linked loan structure. 
Firm: Gilbert + Tobin (Port of Newcastle).
Deal: A syndicate of lenders, agent and security trustee on the refinancing of Port of Newcastle's syndicated debt facilities.
Value: $666 million.
Area: Finance.
Key players: The Gilbert + Tobin team was led by banking and infrastructure partners John Schembri and Stuart Cormack, with assistance from lawyer Travers Morony and graduate Catrina Chen.
Deal significance: As per a statement provided by Gilbert + Tobin, the transaction introduced a new innovative green loan and sustainability-linked (ESG) loan structure to Port of Newcastle's existing syndicated facilities that aligns the Port's financing with long-term environmentally and socially responsible projects and goals.
"Port of Newcastle has recently implemented a diversification plan to assist the Port to become more diverse in its revenue profile, to become more environmentally sustainable in its operations, and to enable it to invest in projects that support the long-term resilience of the economy of the Hunter region in New South Wales, and this syndicated facility is a key part of its transition process," the statement read.
"The $666 million refinancing package includes $515 million in 'sustainability linked loans' with amounts to be utilised for purposes including keeping emissions in port operations below agreed levels, establishing an Indigenous student internship program and for screening suppliers for modern slavery risk, considered a world-first in aligning with the International Capital Market Association's Climate Transition Finance Handbook, and $50 million in 'green loans' for funding green building projects and initiatives in connection with the diversification of the port's revenue base.
"The inclusion of both sustainability linked and green loans in a syndicated facility agreement and the introduction of behaviour-based lending principles is an innovative structure for a business such as Port of Newcastle which relies heavily on revenue derived from the exportation of coal from the Port, and is one of the first of its kind in the Australian market."
Commenting further, Gilbert + Tobin partner Mr Cormack said: "We were pleased to further our reputation as a leading Australian firm for ESG debt financing with our involvement in this significant refinancing for the Port. We expect that the innovative green and sustainability linked loan structure agreed by the Port and its lenders in this transaction will pave the way for further sustainable financing packages in the Australian market."