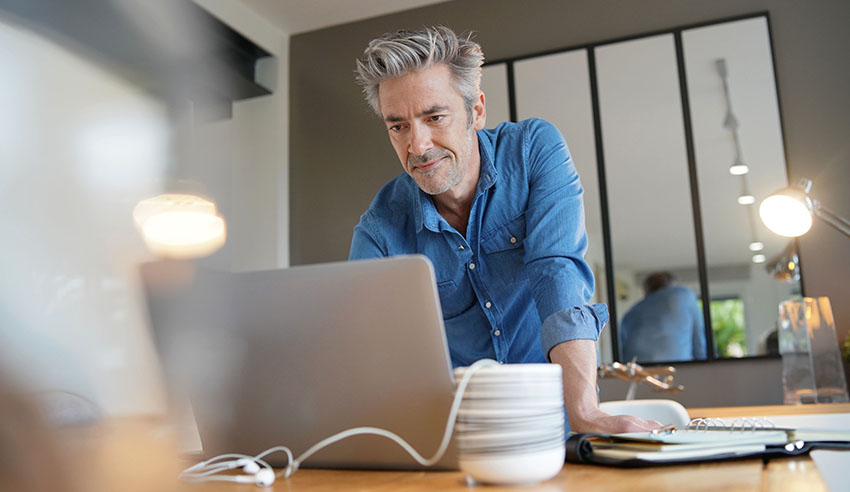 When it comes to having your team operate in a hybrid model one of the first questions that leaders ask is, how do we make sure we still deliver high performance, writes Alison Hill.
High performance in any arena requires structures and frameworks for your team as well as tools to build a strong connection with each other across the team – regardless of where people are located. Across the past year we have in fact seen an increased productivity being reported in workplaces adopting flexible work practices. The opportunity now exists to maintain this trend.
In order to capitalise on the opportunity that hybrid work presents both individuals and teams, the timing to lay the foundation for high performance is now.
In this article we'll explore the five elements you'll need to consider and commit to in order to set your team up for high performance in hybrid work.
1. Set the performance standards
Moving from a typical office environment to a hybrid work scenario requires clarity around performance standards. What does good look like? What does exceptional look like?
While this may seem obvious, the increase in autonomous decision-making can lead to divergence in what performance is required if not clearly outlined early on in the shift to hybrid work.
Provide an opportunity for the team to agree on the behaviours of high performance; don't use traits like "proactive" or "industrious" with your team. Instead, get clear on what high performance looks like in a hybrid work environment so that your people can actively work towards achieving this; and ultimately know when they are delivering.
2. Reinforce feedback principles
The ability to deliver (and receive) feedback in a way that is respectful, encouraging and actionable is a skill that has always been important in teams. As a hybrid team, this skill becomes a critical cornerstone for success.
In order for your hybrid team to achieve high performance you need to commit to strong, courageous feedback principles and work on your approach to giving and receiving feedback regularly.
Conscious commitment to more regular, intermittent feedback is like a muscle; the more you use it, the stronger it gets.
3. Build new rhythms and rituals
Hybrid teams thrive with regular team rituals and rhythms to maintain connection, comradery and connection to what we value around here. Not only this, but the commitment to worthy team goals (above the BAU) allows teams the opportunity to rally together to achieve something they believe in.
Connection to each other and connection to our culture are important for your team to have a strong sense of belonging, especially as we're no longer under the same roof most of the time.
This fosters connection and increases the likelihood that team members will provide support to one another in the good and tough times. This is something hybrid teams especially need to be mindful of.
4. Organise team catch-ups
Hybrid teams often don't get the opportunity to catch up as an entire team (or organisation for that matter). This can lead to feelings of disconnection and isolation that, if left unchecked, can lead to drops in employee engagement and ultimately lead great talents to seek other opportunities.
This is why hybrid teams that achieve high performance, and retain top talent, organise team experiences together. While some of these gatherings may have a focus on the BAU (team goals, business goals, culture) death by PowerPoint will have your people wishing they were working from home.
Create true connected shared experiences that build bonds people can draw on when they are working in different locations. Whether it's a game of team bowling, laser tag or simply a two to three-night team off-site, making time for fun can support the strength of your hybrid team into the future.
5. Invest in technology that supports hybrid work
One of the final, and arguably one of the most important, elements to consider when building a high-performance hybrid team is technology.
Simply put, expecting your hybrid work environment to thrive on outdated technology, slow platforms and spreadsheets isn't going to cut it. Hybrid teams are fast-moving, highly collaborative and have the added challenge of being separated by distance (and sometimes, time zones).
In order for your hybrid team to achieve high performance, they need software and hardware that can keep up with the pace. This means investing in new tools that support hybrid work, like virtual whiteboards and high-quality webcams for seamless videoconferencing, microphones that ensure smooth and clear audio.
All in all, hybrid work is a pursuit that can lead to high performance when the right conditions are met. When the principles of high performance (performance, autonomy and culture) are reinforced, the possibilities are truly endless.
If you're ready to make the shift to hybrid work, take this article and put it into action. Ready your technology, hone your feedback principles and ensure that you regularly review how your hybrid team is connecting and delivering.
This is the way you'll continue to achieve high performance in a hybrid work environment.
Alison Hill is the co-author of the new book Work From Anywhere, a registered psychologist and chief executive of three-time AFR Fast 100 company, Pragmatic Thinking.