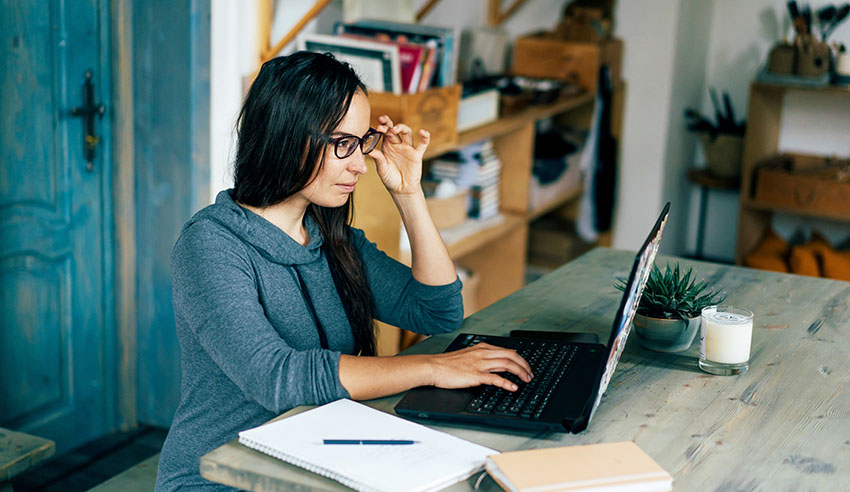 With the COVID-19 pandemic continuing around the world and vaccines still being rolled out, our ideas of work and how work is done have seismically shifted. Where it was previously considered "suboptimal" to work away from an office, we are now seeing well-known companies globally committed to a hybrid approach into the future, writes Alison Hill.
Remote work, flexible work practices, and the ability to work on the go are not new approaches.
They have been a part of the way we work for decades, allowing individuals with a range of requirements to access work in a way that works for them. In the vast majority of cases though these flexible work policies served for occasional scenarios on a short-term basis. Across the course of the past 12 months we are now seeing well-known companies re-evaluated a more permanent approach and globally committing to a hybrid approach into the future.
Policies and practices were grossly underprepared
The global pandemic of COVID-19 provided two gifts (if they can be called that). The first gift was the global experience of how quickly change can happen when the purpose is big enough. One of the common pushbacks to any sort of organisational change stems from the belief that change takes time, particularly cultural change.
We've heard all too often that people are resistant to change; in fact, they simply don't like change. COVID-19 and the changes to workplaces that followed, however, showed us just how quickly change can occur, and how swiftly people can adapt when they need to.
The second gift that COVID-19 provided to workplaces is the realisation that existing flexible work policies and practices were grossly underprepared to accommodate the requirements of a permanent shift of teams to both perform and connect virtually; and yet, people still found a way.
The policies in place and tools available to "work-on-the-go" were all embedded in the belief that we'd reconvene back at "work" (traditionally an office space) at some point and recalibrate, or get back to the "real" work at some point in the near future. Working flexibility was a holding pattern of sorts – sure, some work got done, but it was never going to be as good as the work you could get done in the office.
Yet lengthy, enforced remote work clashed with this belief – and the productivity data in many industries suggested otherwise. In spite of shortcomings, many teams took big leaps forward in 2020 that might otherwise have taken years or even decades.
The changes caused by COVID-19 highlighted the shift to a hybrid approach that requires new tools and new processes. Transferring what works in an office to a distributed methodology and hoping that it'll still work is a recipe for disappointment.
Shifting beliefs about the future of work
Among all the shifts occurring in workplaces, the greatest shift caused by COVID-19 has been the shift in our thinking. We all carry beliefs about work, and about how work should "work".
Some of these are conscious and overt (such as getting paid for the work we do) and some are unconscious (that work colleagues should always ask if you'd like a coffee when they're heading out for one).
The following are the three key changes to work beliefs seen in the aftermath of COVID-19:
The hybrid model is possible
The forced changes through 2020 and the lockdown periods showed us this.
Sure, keeping it in place is going to take ongoing work, with new learnings and practices continually developed and implemented. But you now have clear examples and strategies to highlight what's possible.
For many top employees, the gains of increased productivity and a greater connection to family are aspects of this way of working they will not be eager to give up.
In the past, organisations may have had reservations about people's overall ability and who would come along for the ride. Now, organisations are much more willing to believe they will find a way with the people and the resources they have.
They're willing to put the work into strengthening performance, culture and autonomy. And they know doing so is critical to their long-term success, and being an employer of choice.
Hybrid is worth the investment
Having ditched the commute, workers are reporting increased productivity, lowered stress levels, and improved reconnection to a healthier lifestyle. How work/life balance is considered has changed permanently. And for organisations, the efficiency and costs saving – especially in rent, travel and accommodation – are staggering.
Where, when and how work needs to be completed has shifted – particularly for knowledge workers, work can be successfully completed agnostic to location, and asynchronously to their colleagues. The future of work has shifted, and the courageous organisations that are willing to step into the curiosity and innovation will reap the benefits.
Alison Hill is the co-author of the new book Work From Anywhere, and is a registered psychologist and chief executive of three-time AFR Fast 100 company, Pragmatic Thinking. 
Are you an emerging legal professional and/or law student keen to stand out from the pack? Lawyers Weekly's Career Expo & Emerging Leaders Summit will connect you with Australia's top companies and leading educators to help you secure the perfect role.
The free-to-attend live-stream event is designed to arm you with the tools and strategies to succeed in the current market and is being held across three action-packed days over 8, 9 and 10 June. As well as being treated to a wealth of practical tips, the event is offering a prize to one lucky attendee: return flights to New Zealand!
Click here to find out what you'll gain from attending and head to the official site to register now!