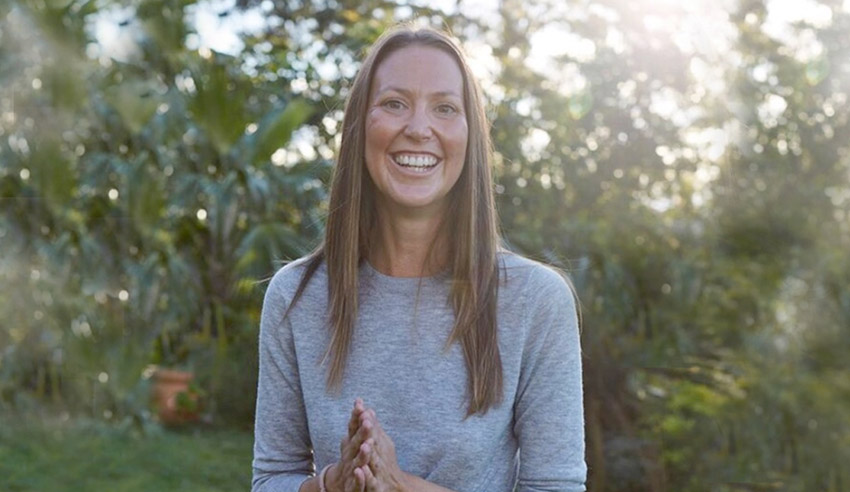 Post-COVID-19, lawyers should be looking after themselves more to improve both their personal and professional existences, according to this lawyer-turned-meditation instructor.
Ten years ago, her life was turned upside down when Kate Cliff was hit by a car. Ahead of the decade anniversary of her accident, Ms Cliff reflected on her journey and how it can help other lawyers in a post-pandemic world. 
Speaking for the second time on The Lawyers Weekly Show, Ms Cliff said that whilst she was in a brace for three months, her horrific accident allowed her to take a step back and find her true purpose in life. 
"I'm so grateful that that happened to me. It needed to happen. I wasn't going to step out of law electively," she said. 
In 2011, Ms Cliff was hit by a taxi travelling 60 kilometres per hour, causing spinal damage and requiring months of rehabilitation. After being informed that she could no longer do any of her usual stress-relieving activities (cleaning, shopping and running) due to her injuries, she discovered the power of meditation and has never looked back. 
"My whole identity was wrapped up in being a lawyer. And all of a sudden, I had all of these uncertainties of my body in pain, my mind struggling deeply, not knowing what life would look like. I would never wish that upon anybody," she said. 
"But it is the greatest thing that ever happened to me. I'm so thankful that it did happen. It completely changed my course direction."
Ms Cliff said that whilst she worked extremely hard in high school, then law school, she eventually found herself unable to manage the stress and pressures of being a lawyer – but said that once she started meditating things began to change. 
"I was really struggling in corporate Sydney law without having tools, you know? Feeling unhappy and not very well," she said. 
"I had no tools to manage the pressure of that environment. And it's this idea of [I've] just got to get over this finish line and I've just got to get over this finish line. And then, coming to that realization that there is no finish line.
"It was when I added in Vedic meditation that things really started to shift for me and shift quickly."
Ms Cliff practises this type of meditation twice a day for 20 minutes and said it can act as a recharge for the mind, allowing lawyers to professionally and personally improve themselves and their work – as she's seen in her students. 
"I teach because it had such a profound impact on my life and I wanted that for everybody else. Having been through everything that I've been through and come out and be where I am today, that's what I want for people," she said. 
"And people are finding more energy, more clarity, more creativity. They'll say, 'I just wrote the best legal brief I've ever done. It was just simple and easy.' So, at that 2:00, 3:00, 3:30 mark when everybody's headed for the coffee, Panadol, lollies, whatever it is – if they can get a meditation in before that, then what they find is, they're really recharged."
And particularly during and post-COVID-19, finding time to recharge at home is easier than ever, Ms Cliff said. 
"There have been some really good things that have come out of what we've just been through. And one of those is more flexible working environments. And particularly in law, people can find themselves one-dimensional," she said. 
"People are starting to find that they are starting to open up and they are starting to be able to be more multi-dimensional because they have the time and space there, even if it is two days a week working from home where they're not commuting. And they can get out and they can get exercise or pick the kids up from school or they can live out of the city [without sacrificing their career]."
In the fast-paced, high-pressure world of law, Ms Cliff said that the forced pause at the height of the pandemic was actually a blessing in disguise, and imposed growth upon lawyers. 
"When you have a little bit of a pause, you can like, okay, what's working really well? What isn't? What are my goals? What things do I want to add into my life?" she said. 
"That's when we discover more about ourselves, who we are, when we take those leaps out into change. And I think that what's been thrust upon everybody is a whole heap of change.
"In law, maybe that's just working for a different firm or going for a promotion or going in house or shifting things up.
"But outside of our comfort zone is where the growth lies. And I think a big part of life is about continuing to grow."
The transcript of this podcast episode was slightly edited for publishing purposes. To listen to the full conversation with Kate Cliff, click below: