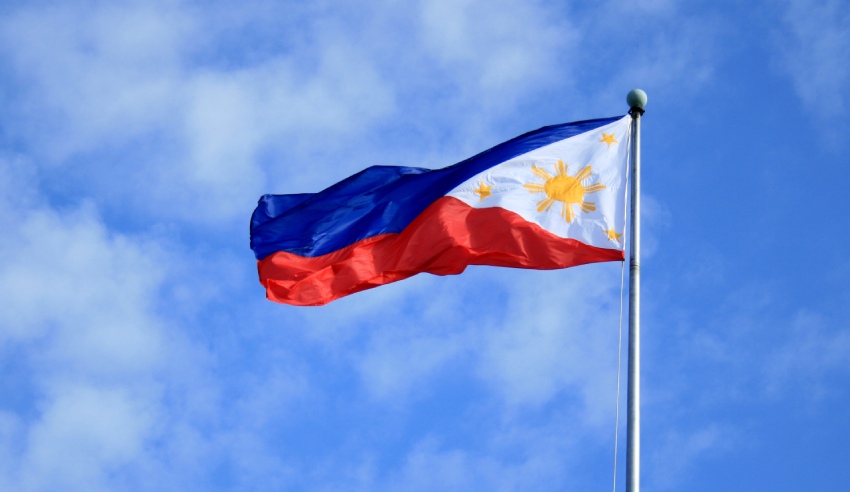 More lawyers have been killed in the five years since Philippines' president Rodrigo Duterte took office than under any other government, prompting the Australian Bar Association and 30 other international legal bodies to call on the administration to urgently investigate the murders and put in place adequate safeguards. 
Recent data has found that of the 110 lawyers killed in the Philippines since 1972, 61 were killed after Rodrigo Duterte took office in 2016. Many were tied to the National Union of Peoples' Lawyers (NUPL) – which represents leftist activism as well as victims of human rights violations – and other lawyers connected to human rights law. 
In addition to targeting lawyers who represent victims of human rights, the killings are also the result of Mr Duterte's "war on drugs". Since taking office, over 12,000 Filipinos have been killed, with at least 2,555 carried out by police. Human Rights Watch said the "instigated and incited" killings could be a "crime against humanity". 
According to NUPL and The Free Legal Assistance Group (FLAG) – which both keep track of the killings – almost all are work-related. A further 12 were attributed to personal motives and another 15 did not have a record of motive. Between 2016 and 2019, 54 jurists were also attacked with only eight surviving the attempted killings. 
In 2018, gunmen shot dead Benjamin Ramos in Negros Occidental, a province in the central Philippines that has seen an uptick of violence directed at plantation labour organisers, peasant groups and rights defenders. In March 2021, masked men with a screwdriver stabbed Angela Karlo Guillen, the NUPL's secretary-general. 
Mr Guillen, who was critically injured but survived, had handled several rights-related cases, notably the police killings of nine members of an Indigenous peoples' group. 
"The targeted killings of Filipinos swept up in the brutal 'war on drugs' or taking part in human rights activism is bad enough. The killing of those who defend them or seek to provide their families redress adds immeasurably to the horror," Human Rights Watch said in a recent statement, adding that the United Nations Human Rights Council needed to act more decisively to end this escalating violence. 
The Australian Bar Association joined 30 international bodies including International Bar Association's Human Rights Institute (IBAHRI) and the Law Council of Australia (LCA) in signing a statement condemning the Duterte administration for allowing – and taking part in inciting – the attacks against the country's legal professionals. 
"Prior to being attacked, an increasing number of lawyers [were being] labelled as 'communists' or 'terrorists' by state agents and officials. This labelling takes place regardless of actual political beliefs or affiliations of the targeted individuals and is aimed at making them legitimate targets," the signatories commented. 
Following fact-finding missions conducted by independent lawyers and judges, this "red-tagging" and a culture of impunity was identified as the main causes of extrajudicial killings in the Philippines, but the practice continues unabated. The red-tagging works alongside intensified campaigns against illegal drugs as the government "scales up its response for countering terrorism and conflicts". 
"Instead of [the government] sending a strong message that these killings and harassment are unacceptable, there is a rising rhetoric against independent voices in the country and ongoing intimidation and attacks against voices who are critical of the government, including media, human rights defenders, lawyers and journalists," the signatories wrote, referring to a statement from 11 United Nations experts. 
In a July 2020 report, the Human Rights Commission of the Philippines condemned the administration and said that the "president through his pronouncements created a dangerous fiction that it is legitimate to hunt down and commit atrocities against human rights defenders because they are the enemies of the state". 
This is then escalated under the recently adopted Anti-Terrorism Act 2020, which gives vast powers to an Anti-Terrorism Council that includes the ability to designate individuals and groups as terrorists without due process. Critics and human rights groups have condemned the law for its overbroad definitions, vagueness and dilution of rights while labelling it a "weapon to target opponents and stifle free speech". 
"The attacks against extra-judicial killings of lawyers, the impunity shielding perpetrators, the continuous and increased practice of 'red-tagging', in combination with new laws and amendments that risk eroding constitutional and other legal protectors, such as the ATA 2020, impair the ability of lawyers to provide effective legal representation," the recent statement signed by ABA read. 
"[It also] makes lawyers increasingly wary of working on sensitive cases, and consequently severely undermines the proper functioning of the rule of law and the adequate protections of rights, including the right to remedies and fair trials."
The signatories of the statement have called on the administration to investigate promptly, effectively, and thoroughly all attacks against lawyers and other jurists with the aim of identifying those responsible and bringing them to justice. It must also consistently condemn threats and attacks against lawyers publicly, they requested. 
As well as complying with "the core values underlying the legal profession", the letter also recommended that the administration take all reasonable measures to ensure safety and integrity of lawyers and to also create and fully support an independent, credible and impartial body to investigate killings, threats and other harassment. 
The signatories are:
1.

   

AIJA – International Association of Young Lawyers

2.

   

Amsterdam Bar Association (Netherlands)

3.

   

ASESORÍA JURÍDICA BOADA

4.

   

Asian Legal Resource Centre (ALRC)

5.

   

Associació Catalana per a la Defensa dels Drets Humans 

6.

   

Australian Bar Association

7.

   

Avvocati minacciati Unione camera penali italiane 

8.

   

Bar Human Rights Committee of England and Wales

9.

   

Burgas Bar Association

10.

Confederation of Lawyers of Asia and the Pacific (COLAP)

11.

Council of Bars and Law Societies of Europe (CCBE)

12.

Deutscher Anwaltverein 

13.

European Association of Lawyers for Democracy and World Human Rights

14.

European Criminal Bar Association

15.

European Democratic Lawyers

16.

Foundation Day of the Endangered Lawyer

17.

Human Rights Embassy (Moldova)

18.

Indian Association of Lawyers

19.

International Bar Associations' Human Rights Institute (IBAHRI)

20.

International Commission of Jurists

21.

International Observatory of Lawyers in Danger

22.

Law Council of Australia

23.

Law Society of England and Wales

24.

Lawyers for Lawyers

25.

Lawyers' Rights Watch Canada

26.

Noord-Nederland Bar Association (Netherlands)

27.

Progressive Lawyers Association (Netherlands)

28.

Rotterdam Bar Association 

29.

Southern African Human Rights Defenders Network

30.

The Arrested Lawyers Initiative

31.

UIA-IROL (Institute for the Rule of Law of the International Association of Lawyers)