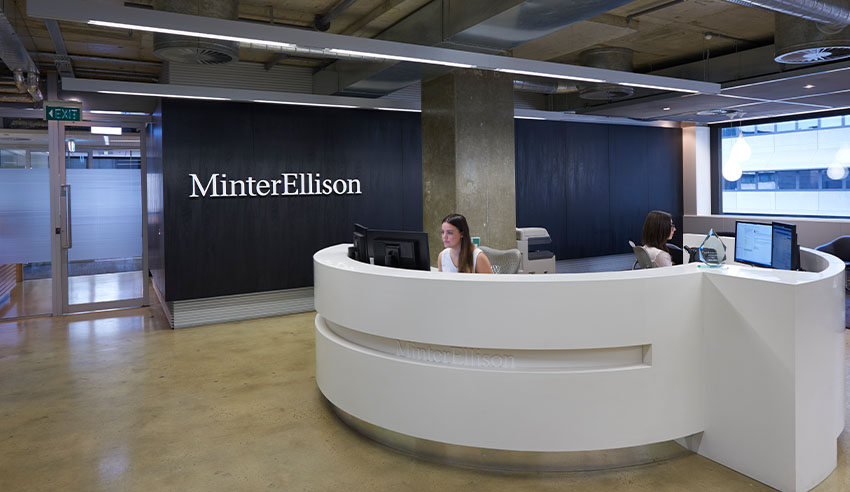 Over 80 senior appointments consisting of partners, directors, senior associates, special counsel and senior managers have been made across one of Australia's largest firms to boost its market-leading capabilities.  
Announcing the news, MinterEllison chief executive and managing partner Virginia Briggs said that the overall cohort's industry and commercial awareness will help the firm achieve its ambition to be a recognised leader in chosen industries and markets.
The 82 appointments are made up of eight partners, 14 special counsel and 54 senior associates, in addition to two consulting senior managers and four consulting directors. More than half of the appointments are part of a female promotions group.
"Our market-facing activities are strongly industry-orientated, reflecting client demand for diverse services and skillsets that pair legal and consulting expertise with market insights and corporate nous. The group's deep expertise across a range of industries, including health, government, and financial services, sets them apart," Ms Briggs, also a recent appointment, commented.
"In addition, our 2021 promotions group exemplifies the character and spirit that defines MinterEllison." 
Ms Briggs said all new partners are from areas of the business that have shown the strongest performance in the last 12 months. These include disputes, transactions, technology, foreign investment and finance. More broadly, she said the promotions of partners reflect a "confidence in future growth across all parts" of the business.
With 57 per cent of the promotions group being female, it brings the firm's overall female partner numbers to 34 per cent. Ms Briggs said this places the firm "well on track" to meet its 40:40:20 target by 2025, adding that "we know retaining and promoting women is essential in order for us to meet this target".
"[The new appointees] work with clients in ways that create enduring relationships, and they respond to challenges with curiosity and innovation. They are inclusive leaders who embrace diversity as a vital strength. Against the backdrop of COVID-19, they have demonstrated they can work sustainably, no matter how our ways of working have changed," Ms Briggs said.
"They are the mentors and leaders of tomorrow."
The new partners are:
Capital solutions: Martin Wright (Sydney)
Finance solutions: Sean Bradley and Alice Rubira (both Melbourne)
Transaction solutions: Mellissa Lai (Canberra) and Sudharshan Senathirajah (Melbourne)
Competition risk and regulatory: Vanessa Mellis (Brisbane)
Dispute resolution: Philip Stefanovski (Melbourne) and David Suttner (Perth)