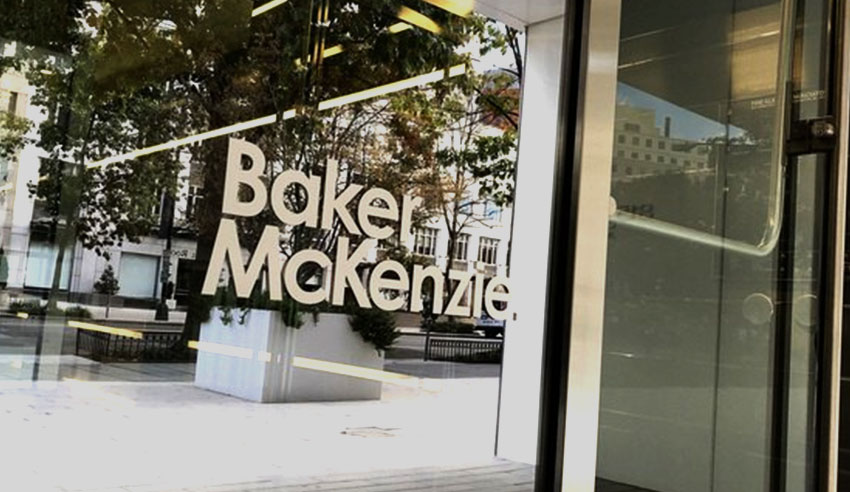 Global law firm Baker McKenzie has promoted 23 of its staff, including two to the partnership rank.
Baker McKenzie has promoted two to the partnership, eight to special counsel and 13 to senior associate positions. 
Ryan Grant and Amy Middlebrook have been named Bakers' newest Australia-based partners.
"Amy Middlebrook is a first class litigator working on complex multi-party commercial disputes, including in corporate law, product liability, advertising and marketing, with a strong focus on the healthcare sector," said Baker McKenzie's Australia national managing partner, Anthony Foley.
"Ryan Grant has a strong background in technology, providing clients with legal advice relating to data protection, copyright, misleading or deceptive conduct, defamation and general commercial disputes involving complex technology. Both Amy and Ryan are exceptional lawyers who will bolster our ability to service our clients' needs."
Commenting on her promotion to the partnership, Ms Middlebrook said: "I am grateful for the support I have received from both my colleagues and clients over the course of my time at the Firm. I look forward to the next phase of my career."
Mr Grant added: "I am extremely appreciative of both the Firm and my clients, who have supported me to get to this point. It is a great boost to enjoy such support and look forward to taking on more responsibility whilst continuing to further develop and grow in my career."
Meanwhile, taking to special counsel roles are Janet Cho, Tharani Dharmaraj, Kerrie Duong, Guy Dwyer, Angela Sevenson, Greg Smith, Sam Vescio and Jane Williams.
Taking to senior associate positions are Simon Brown, Andrew Bubniw, Sumer Dayal, Eve Gallagher, Louise Hang, Charlotte Hendriks, Eric Li, Laura Matson, Madeleine McIntosh, Sam Mossman, Emily Ng, Rebecca Tan and Amy Wellington.
"These internal promotions highlight the depth of talent we have within our Firm," Mr Foley said.
"With the election of two of our former summer clerks as partners, we celebrate that our Firm attracts, develops and retains some of the best young legal talent in the country while providing them with the opportunity to work with many of the world's leading companies.
"It builds on our success in healthcare and life sciences and TMT sectors whilst demonstrating our diverse service offering with promotions in litigation, tax, real estate, corporate, energy, intellectual property, construction, environmental markets and banking/finance."