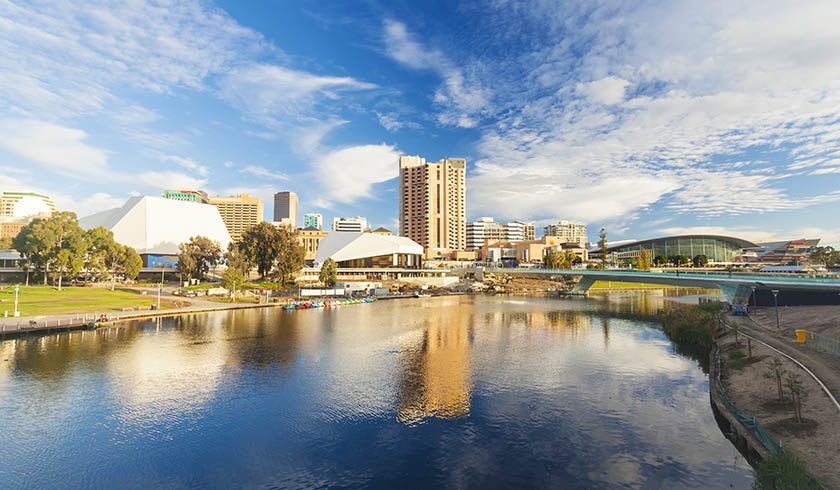 South Australian courts will review its culture after high levels of dissatisfaction were reported across the workplace, including a "concerning" number of court staff who reported experiencing some form of harassment or bullying in the last 12 months. 
Although the South Australian Courts Administration Authority (CCA) welcomed its high response rate to a broader public sector employee satisfaction report, results in the "I WORK FOR SA – Your Voice Survey 2021" found that it scored below average, particularly in the areas of senior leadership, management and development. 
The most common "negative scoring questions" fell under satisfaction with current opportunities for career development and whether staff felt safe speaking up to challenge the way things are done. Responding to whether they would recommend CAA as a good place to work, just under 60 per cent said they would not. 
State Courts Administrator Penny Croser also acknowledged the number of court staff who reported witnessing or experiencing bullying and harassment: "The results are concerning and provide a clear message that we need to act to make sure that CAA is a safe, respectful and inclusive workplace for our culture." 
Under retention, 43 respondents indicated they would leave within the next 12 months. Asked why, 57 of the overall respondents attributed it to a lack of progression opportunities, a further 54 said they did not like the workplace and 42 said they had experienced some form of harassment or bullying in the workplace. 
In the last 12 months, 105 respondents reported they had witnessed harassment and bullying. While the most common responses were to offer the victim support and to seek their own support from a colleague or manager, only five indicated they had submitted a report through the formal Workplace Health & Safety (WHS) system. 
In the same period, 75 respondents said they had been the victim of harassment or bullying, which most commonly included verbal abuse, interference with work tasks and inappropriate or unfair application of work policies. Eight reported some form of sexual harassment, which was a 5 per cent increase on the 2018 results, and a further 11 encountered physical behaviour like assault or aggressive body language. 
The most common harassers were managers, someone more senior than the staff member but not direct managers, and co-workers. Most of the victims sought support from a colleague or manager, but 20 reported not doing anything. Only 18 said they had lodged an internal grievance and four sought external methods. Of the 18 who sought internal methods, 12 said it was not resolved to their satisfaction. 
Asked about discrimination, 47 out of 270 respondents said they had experienced some form, most commonly due to their age, sex, and race/cultural background. 
"The path to changing a workplace culture is not a simple one, it is multi-faceted and will require a sustained and committed effort across the whole organisation," Ms Croser commented, adding that CAA and the executive leadership team are committed to "transparency, consultation and listening" to address the culture. 
Ms Croser said some of the work that needed to be done identified in the survey is already underway following the release of the Statutory Authorities Review Committee (SARC) Inquiry into the Sheriff's Office and the Commissioner for Equal Opportunity's Review of Harassment in the Legal Profession. 
Work is slowly progressing on reviews of complaint mechanisms to ensure "staff have the confidence and trust in the system". Where appropriate, Ms Croser said CAA would be focusing on conflict resolution and relationship building but will still be prioritising putting processes in place to allow staff to safely raise and resolve issues. 
"I am committed to driving the cultural change that is required. I value the work of our people and, although I have only been here for a short time, I see many positives as I move around the organisation," Ms Croser said. 
"The work we do is so important, and our people are committed to providing a valuable service in the administration of justice in South Australia. By ensuring that we are all respected, valued and engaged, that service will become even better." 
This new survey was released within the same month the Honourable Chief Justice Chris Kourakis announced that magistrate Simon Milazzo is the subject of an independent investigation into harassment complaints made by five women. Earlier this year, and separate to Mr Milazzo, a state government review disclosed the extent of sexual harassment within the South Australian legal profession.