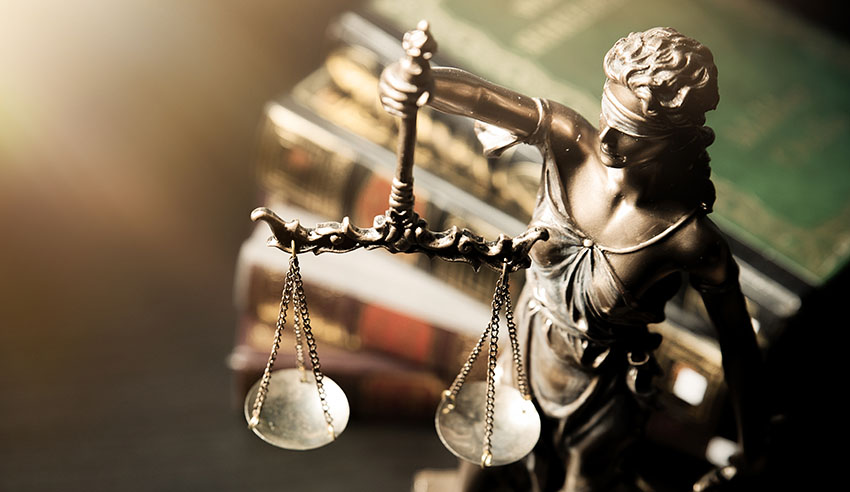 In the wake of a "manifestly inadequate" award, the president of the Industrial Court of Queensland has increased the compensation for a woman who suffered sexual harassment and discrimination at the hands of her employer.
On Monday, 9 August 201, Justice Peter Davis – who is the president of the Industrial Court of Queensland – ruled in Golding v Sippel and The Laundry Chute Pty Ltd, setting aside the initial award from the Queensland Industrial Relations Commission (QIRC) and replacing it with an award that plaintiff firm Shine Lawyers called "record-breaking".
Perlita Golding, who was a casual employee for approximately 14 months at Brisbane laundromat The Laundry Chute, was found to have suffered, among other things, offers of money and a lawnmower in exchange for sexual favours, repeated propositions for intercourse, multiple instances of sexual assault, sexual harassment via text messages, and less favourable treatment in the workplace because she is female.
Compensation was assessed by the industrial commissioner at the following amounts: economic loss of $15,960.75, general damages of $30,000 and aggravated damages of $5,000.
President Davis surmised that the general and aggravated damages should be lifted, on the basis that the allocated compensation for the acts of sexual harassment and their impact was "manifestly inadequate".
"Mr Sippel's conduct was extremely serious. Over a period of 14 months, he tormented Ms Golding, a woman who had little choice but to work for The Laundry Chute and put up with him because of her financial position. It was that reason why she tolerated his lewd and disgusting behaviour. On every day she appeared for work, she knew the prospect was that she would be humiliated and demeaned sexually by him. That ultimately resulted in a diagnosed anxiety disorder causing her to be unable to work," his honour wrote.
"I have taken into account all the factual findings by the Industrial Commissioner and I have taken into account, in assessing the appropriate statutory compensation, all those factors which might be categorised within 'aggravated damages'. I have also found some of the awards in other cases of assistance.
"I set aside the awards made in the QIRC for general damages and aggravated damages and substitute an award of $130,000."
Shine Lawyers said it welcomes the decision, noting that Ms Golding showed "incredible bravery in the face of a horrific ordeal".
"In appealing a manifestly inadequate compensation award, Ms Golding has shown that vulnerable individuals will be listened to by us, and by the courts," said Shine head of employment law Samantha Mangwana.
"She has demonstrated that survivors of sexual harassment can fight back and win meaningful compensation. She has raised the bar significantly on compensation they can expect to be awarded.
"Today, Ms Golding is a victor, and not a victim, and this will speak volumes to others like her who feel that their background or socio-economic status demands their silence. It doesn't."
Ms Golding, who is Filipino-born, is a single mother and domestic violence survivor who was "placed in an impossible position by her employer", Ms Mangwana continued.
The situation was so dangerous, she noted, that Queensland Police advised Ms Golding to never return to the laundromat due to fears for her safety.
"Despite upholding each of these allegations, QIRC initially awarded Ms Golding a manifestly inadequate sum of $35,000 in general and aggravated damages. In explaining this decision, Commissioner McLennan acknowledged the monetary value attached to the loss suffered by victims of sexual harassment in the federal jurisdiction was higher than in Queensland but said this reflected prevailing community standards in the state," she outlined.
This risked sending a "chilling message" to victims of sexual harassment in Queensland, Ms Mangwana posited, that their suffering was not treated as seriously in comparison with the damages available in other jurisdictions.  
"Justice Davis rightly found that award to be manifestly inadequate," she said.
"The ICQ's decision to now increase the general and aggravated damages awarded to Ms Golding to $130,000 (and close to $160,000 overall) more accurately reflects the impact of this predatory behaviour on our client.
"It also better reflects changing community attitudes and expectations regarding sexual harassment and discrimination throughout Australia in the wake of the #MeToo movement.
"It is so important women in Ms Golding's position are empowered to come forward, but they will only do so if they know they will be treated fairly and receive a just outcome.
"We are pleased this has been the case for Ms Golding and it is our hope that victims of sexual harassment in Queensland will receive the same level of compensation awarded in other jurisdictions."