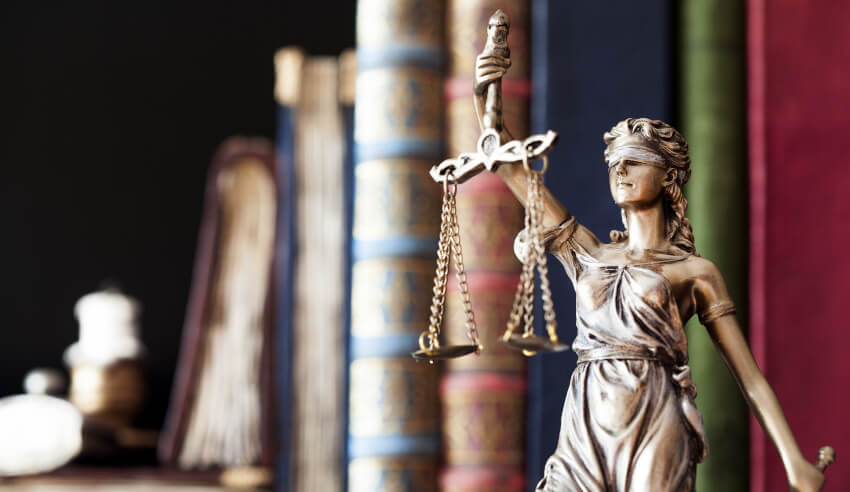 Media reports into the allegations that certain judges are for or against particular groups or organisations have forced both the Australian Bar Association to clarify that the methodology is flawed and the Australian Law Reform Commission to issue a statement defending its decision to not publish any "defamatory" material.
A submission from the Menzies Research Centre – an official "think tank associated with the Liberal Party of Australia" – to the Australian Law Reform Commission's inquiry into judicial impartiality has caused a stir that led to a divisive media report, a defence from Australia's national bar association and a statement from the commission defending its decision to block any "defamatory material".
The submission – which Lawyers Weekly has chosen to not repeat in detail given the defamatory concerns – suggested that 82 per cent of Australians are concerned that judges are not entirely impartial and went as far as naming one judge an "outlier" based on the number of cases in its analysis. The Australian Bar Association (ABA) said this was based on "flawed methodology". 
It has been made available to download through the think tank's website but will not be published by ALRC, the commission confirmed in a statement late last week. Regardless of whether the material is accessible through other sites or media reports, the ALRC further clarified that it does not negate the view that the material is defamatory and would be treated as confidential until a new one is made.
"The Menzies Research Centre has been provided with an opportunity to make a new submission which does not contain defamatory or libellous information and such a submission would be published on the ALRC website if it accords with the ALRC submission policy," the ALRC further confirmed in its statement, but it is not yet known if the research centre has begun drafting a new, updated submission.
The ALRC said it is still committed to ensuring that it makes information available to public "wherever possible", and generally makes a practice of doing so when the information it receives is submissions and comments on current proposals. This, it added, is done irrespective of whether it is favourable to ALRC's ideas or not.
A column in The Australian suggested that the ALRC statement was made in an effort to "come clean" after it received some questions about the submission. The columnist further suggested that the commission had "succumbed to a now familiar form of institutionalised silencing" and questioned whether parliamentary interference was needed to "mandate impartiality and a free speech code".
The media report and the submission have now been slammed by the ABA for suggesting that certain judges are "pro or anti certain groups", particularly employers or employees/unions. ABA president Matthew Howard said it is "misleading" to draw any inference as to the impartiality of the judiciary based on that basis.
"The methodology employed in analysis of this kind is flawed," he said. "The Australian people are well served by highly competent, hard-working and independent judges. Judges take an oath to serve the community without fear or favour and it is unfair to question their independence on the basis of the 'statistics'."
Mr Howard further clarified that cases that are decided by the application of legal principles, often developed over many years, take into account particular facts of each case and having regard to any relevant legislation.
"The impartiality of judges should not be questioned without a complete understanding of each of those factors," Mr Howard commented.
The ALRC has been publishing a number of other submissions from major legal bodies and experts, including one written by the National Justice Project. In talks with Lawyers Weekly, co-author Ariane Dozer shared some of the current flaws in judicial impartiality and what needs to change based on extensive research. 
The Menzies Research Centre provided a statement in response:
The Menzies Research Centre is a think tank that champions Liberal principles and advocates for a free, just and prosperous Australia.
As defenders of the principles and institutions that have helped to propagate the liberal democratic tradition, we broadly support and promote initiatives to strengthen our system of government.
Consistent with our organisational objectives, the MRC responded to a call from the Australian Law Reform Commission (ALRC) for public submissions into its Review of Judicial Impartiality.
Our submission analyses in a very considered and dispassionate approach statistics of 271 verdicts made by 33 Federal Court judges in the area of employment law between July 2018 and July 2020.
Our submission did not state that the judges or any one judge cited in our research are biased. Nor should our paper be read as criticism of the judiciary or any judge in particular. It was a submission in favour of collecting data on court decisions, to be made available to the public, so they are best able to guard against any apprehension of bias.
Our report was thoroughly researched, carefully drafted and vetted by lawyers before it was submitted. Aside from data set analysis, the report contains analysis of legal discussions, opinions expressed by members of parliament and opinions expressed by judicial officers. Its recommendations are informed by carefully considered reasoning and analysis.
We emphatically reject the assertion made by the ALRC that our report contains defamatory material.
It squarely addresses the matters on which the commission called for submissions. And it is attune to the submissions made public by the ALRC.
A submission to a policy review by a public policy think tank is clearly in the public interest and is protected under Australian law. It should not be censored.
Following its decision to reject publishing our submission, we sought clarification from the ALRC for an explanation of any defamatory imputations so that we may address them. Some four weeks after our enquiry, we have yet to receive a response.
Author's note: 
Lawyers Weekly has made some changes or clarifications to the article. This includes adding a quotation mark between 'flawed' and 'defamatory' in the headline, swapping 'advertising' out for 'official… think tank' and clarifying that MRC meant the outlier was in reference to the statistics and not one judge. The section in the submission referring to this 'outlier' has not been included in the article either, given the risk of defamation.