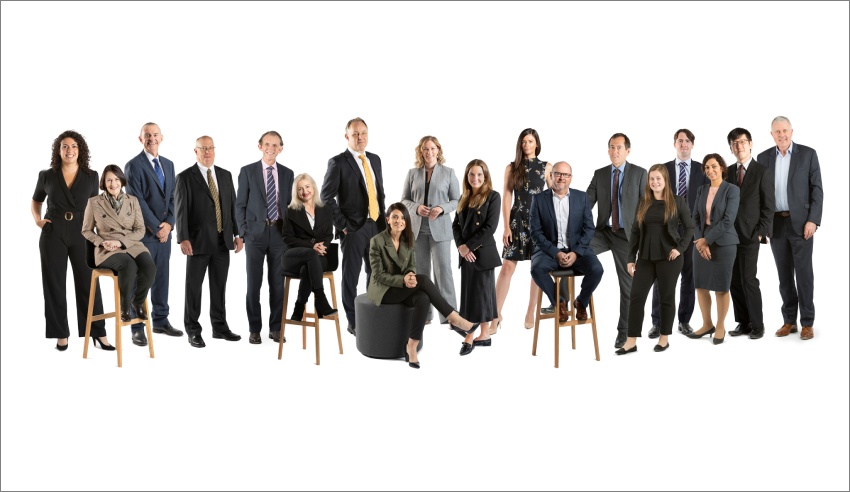 National law firm Proximity has elevated 20 professionals to more senior roles in what is the firm's biggest ever promotion round.
The firm has appointed one new principal advisor, eight new expert advisors, five new special advisors, and six new senior advisors across its Canberra, Sydney, Melbourne, and Adelaide offices.
Proximity director and co-founder James Dunn said that the promotions reflect the significant professional and personal growth achieved across the firm, in addition to reflecting the growth of Proximity in size, capability, and geographies.
"I am delighted to see so many of my Proximity colleagues going further in their careers," he proclaimed.
"These promotions, coupled with our expanded service offering and continued geographical growth is a direct response to meeting rising client demand for the practical, multi-disciplinary approach we take to help them solve their challenges."
The promotions round comes at a time, the firm said in a statement, where much of Australia remains in lockdown, but during which time Proximity has "continued its bold approach and invested significantly in its existing team members and recruiting highly skilled and experienced advisors to meet growing client needs, including helping clients navigate their way through the pandemic crisis".
"It's an honour to recognise and reward the outstanding work being done by our team, especially during the pandemic," Mr Dunn said.
Proximity group manager Melissa Crampton added: "The number of promotions this year speaks volumes to our people-first approach, we operate a cross-functional structure, with no silos, which ultimately allows our staff to explore a wider range of opportunities and gain exposure to experts and new experiences."
"We have clear career progression paths at Proximity – all team members are assigned a career and wellbeing manager who provides consistent career support and regular formal and informal career and wellbeing check-ins.
"Programs like this particularly benefit Proximity's early career cohort, which is evident in the promotion of six early career professionals to the senior advisor level, including individuals who have been employed with Proximity while completing their studies and then in their early professional years," she outlined.
Jody Blinco has been promoted to principal advisor, while Dwayne Currie, Gordon Henderson, Irene Ghobreal, Julie Fox, Mike Agnew, Peter DeGraaff, Simon Taylor, and Ted Bilton have been elevated to expert advisor.
David Hoitink, James Suter, Nicole Elliott, Paulina Rakic and Vicki Linabury are the firm's newest special advisors, while Caitlin Morgan, Cara Hammerton, Casidhe Sternbeck-Rutter, Declan Norrie, Elisa Meddi and John Yoon will assume duties as senior advisors.
The Lawyers Weekly Legal Firm of Choice Survey is now open, giving legal professionals the opportunity to confidentially say what areas their firm is responding well to – and where they could improve. The annual survey, which is partnered by Momentum Intelligence, also forms the basis for the Top 25 Attraction Firms ranking, identifying the firms legal professionals most want to work for. To take part in the survey, click here. The survey will close on 15 September.