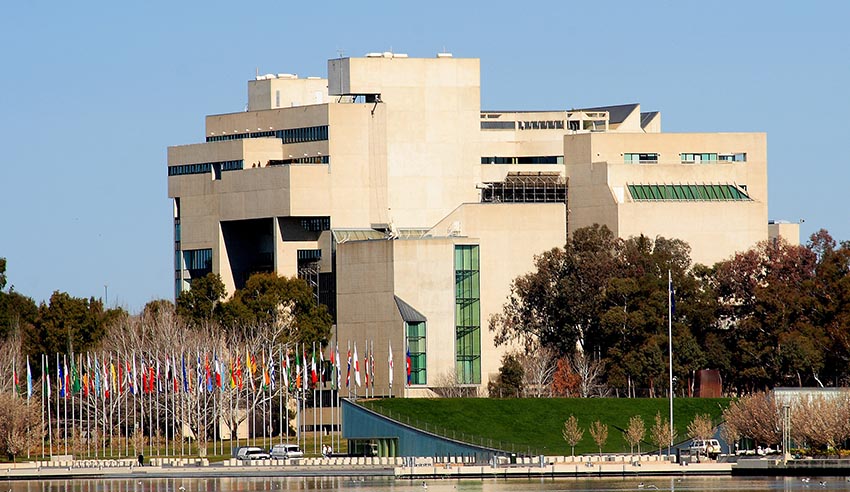 In analysing the extent of judicial biases in the courtroom, the Australian Law Reform Commission has found that the majority of lawyers who have been involved in a case where a judge was asked to disqualify themselves reported the applications came from legal representatives and were successful less than half the time. 
During a three-week period over July and August 2021, the Australian Law Reform Commission (ALRC) asked over 200 lawyers with at least five years' experience about their experiences with judicial actual or apprehended bias. In doing so, it found that the majority had been involved in such a case but was infrequently successful. 
The survey results form part of the ALRC's inquiry into judicial biases which was requested after a personal relationship between a trial judge and a barrister during an ongoing matter came to light. Its results will provide the commission with a better understanding of whether there are bias procedures that require modification.
"The survey provides the ALRC with a unique consultation tool that affords insights into how these lawyers, a good proportion of whom had experience with bias[ed] applications, view a number of key issues related to judicial impartiality," it noted. 
Of the 211 respondents, 62 per cent indicated that they had been involved in a case where a judge was asked to disqualify themselves for actual or apprehended bias. The majority of those were involved in two or three cases while a further 16 reported that they had experienced such a case an average of nine times. 
Interestingly, of the lawyers who had been involved in a case where a judge was asked to disqualify for bias, 60 per cent reported that none of the applications had come from self-represented litigants. Fewer than one in six lawyers further reported that the majority of applications came from self-represented litigants. 
Over half of the lawyers involved in these cases reported that none of the applications had resulted in a recusal or disqualification and one third indicated that they previously had a case "where they thought a judicial officer should have disclosed something that might give rise to apprehended bias but did not do so". 
Failing to disclose information relating to bias was an issue during the disclosure of Justice John Walters and barrister Gillian Anderson's relationship that consisted of text messages, in-person meetings and phone calls during key periods of a trial. The relationship did not come to light until after gossip was circulated. 
A lawyer told the High Court last week that it was "bad enough" for the relationship not to be disclosed, but Justice Walters and Ms Anderson had a number of opportunities to do so during the matter. This was particularly evident during a recusal hearing, he said, during which both the judge and barrister kept quiet. 
"The conduct here is the communication. That should not have happened. It is made more egregious by the fact that, having happened, there was no disclosure of it. That was made even more egregious by the fact that we had an application to disqualify this judge for ostensible bias and, again, the judge sat there, counsel for the wife sat there, knowing relevant information, but kept quiet," the High Court heard. 
In single judge cases, 84 per cent of lawyers responded that there are circumstances where it would be preferable for an application or disqualification to be decided by another judge. Over 60 per cent reported there were circumstances in which it would be preferable for a panel of judges, rather than one alone, to decide the application, and 80 per cent said it would be preferable for a full bench to decide. 
On the issue of providing more guidance, 82 per cent of respondents agreed that they would prefer more information that sets out particular circumstances which could always or almost always give rise to apprehended bias. Around 70 per cent also indicated greater specificity in the written professional rules should be provided around the appropriate conduct between judicial officers and lawyers in their matters.
Breaking it down by practice area, ALRC found that those who worked in family law were "more likely to strongly agree that there should be guidance" around both the circumstances and around greater specificity of appropriate communication.
Earlier this year, a similar ALRC survey directed at judges found that over two-thirds have either never been asked to recuse or disqualify themselves or are asked, on average, less than once a year. For judges who received less than one request a year, the reported average was one request every four years. 
The ALRC has been accepting submissions from the public and legal organisations into its inquiry. The National Justice Project recently submitted a number of recommendations from removing the self-recusal model through to ensuring more transparency and imposing new criteria on federal judicial appointments. 
More to come.