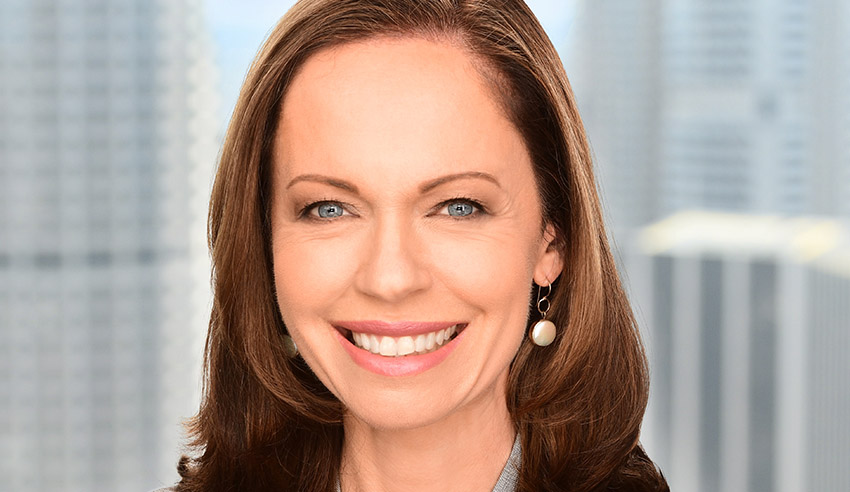 Numerous law firms at the big end of town are completing "record-breaking" hours of pro bono work. Such businesses will be exceptionally well-placed moving into the post-pandemic market, said the CEO of the Australian Pro Bono Centre.
FY21 results
Last week, the Australian Pro Bono Centre released the 14th Annual Performance Report of the National Pro Bono Target (Target), which shows that Australian lawyers completed a "record-breaking" 641,966 hours of pro bono legal work in the 2021 financial year.
As reported by Lawyers Weekly at the time, 53 firms and ILPs of 50 or more FTE lawyers reported on their pro bono undertakings, for an average of 39.54 hours per lawyer, spread across just over 15,000 lawyers.
This was a jump from last year's average of 36.4 hours per year for BigLaw lawyers, meaning lawyers at the big end of town did an average of three extra hours of pro bono in FY21.
Australian Pro Bono Centre CEO Gabriela Christian-Hare said she is "very excited" by the pro bono work being done by large law firms, noting that the cumulative hours conducted are "at record-breaking levels".
"22 firms exceeded the Target this year and some by a long-shot. The pro bono leaders of many of these firms are dedicated, committed individuals who care deeply about the social impact of their firms and have rallied lawyers across their firms to respond to the legal needs of countless individuals and many charities, not-for-profits, community legal centres and other community organisations," she proclaimed.
"Through the pandemic, we have seen new models of assistance develop, technology being used to scale the assistance provided, and enhanced levels of communication and collaboration across the pro bono sector. This all bodes well for pro bono in the post-pandemic world."
Pro bono successes from BigLaw
The best performing BigLaw firms, Ms Christian-Hare told Lawyers Weekly, are doing a number of things well.
"Their senior partners make it abundantly clear that pro bono is not only encouraged but expected of staff. Pro bono work is fully integrated into staff appraisals and even assessment for promotion. Many high performing firms provide full billable credit for this work. We're also seeing more Pro Bono Partner appointments, signalling a growing recognition that pro bono is highly valued and that such investment supports the sustainability and growth of a pro bono practice," she outlined.
All of these things, Ms Christian-Hare submitted, "help to deeply enmesh pro bono in the culture and strategic direction of a firm".
"It's important to recognise that it's not just the largest law firms in Australia that are performing well – some of the mid-size and smaller firms are also reporting hours well in excess of the Target. This demonstrates that it's possible for any size of firm to make pro bono a priority," she said.
"The question is no longer 'Why should we do pro bono?'. It's 'Why shouldn't we do pro bono and how can we integrate it more effectively into the DNA of our firm?'"
Post-pandemic benefits of undertaking pro bono
The age of coronavirus, Ms Christian-Hare continued, has presented law firm leaders with a real opportunity to "get radical" and adopt a connection with the community and a practice of giving that some may have previously resisted.
"A number of the largest firms do pro bono because they feel it's simply the right thing to do. But they also recognise that clients will increasingly expect them to do it – government clients already do – and so will their own staff. Post-pandemic, those firms that offer their most valuable resource – their people – to share their skills and expertise to help rebuild our community will be rewarded," she detailed.
"The pandemic has made many of us stop and reflect on our own work life and question whether it's providing us with enough meaning. Lawyers are no different – they will stay at firms and seek work at firms that provide them with those opportunities. Particularly as new Gen Z graduates join the workforce (and Gen Alpha soon!), pro bono is and will increasingly be a tool to attract and retain the best talent. There's a wonderful and rather unique side benefit to pro bono work."
Pro bono work does more than offer practitioners a chance to hone their professional skills, Ms Christian-Hare stressed – it also helps re-energise professionals and gives perspective.
"The process of contributing your unique skills to the benefit of the community and supporting those less fortunate than yourself is a form of empowerment, which of course many of us feel has been chipped away through the pandemic," she reflected.
"This empowerment leads to a dual sense of pride – in one's employer but very importantly in one's self."
More effort needed elsewhere
This said, there are numerous BigLaw firms who are signatories to the Target that fell short in FY21. Just 22 BigLaw firms and ILPs (41.5 per cent) that are signatories met or exceeded the 35-hour Target, albeit up from just 18 last year.
Eight of the 53 signatory firms with 50 or more FTE lawyers completed less than 10 hours of pro bono per lawyer on average. One BigLaw firm, which the report does not name, completed an average of just 1.6 hours of pro bono per lawyer.
The centre does recognise, Ms Christian-Hare mused, that the pandemic has challenged firms in a variety of ways.
There are also, she said, "a number of newer Target signatories that are still developing their practices and will no doubt catch up with time".
"But some are simply dragging their heels," she posited.
"The centre has many helpful resources and stands ready to support any signatory who wishes to develop their pro bono practice and work towards meeting or exceeding the Target."