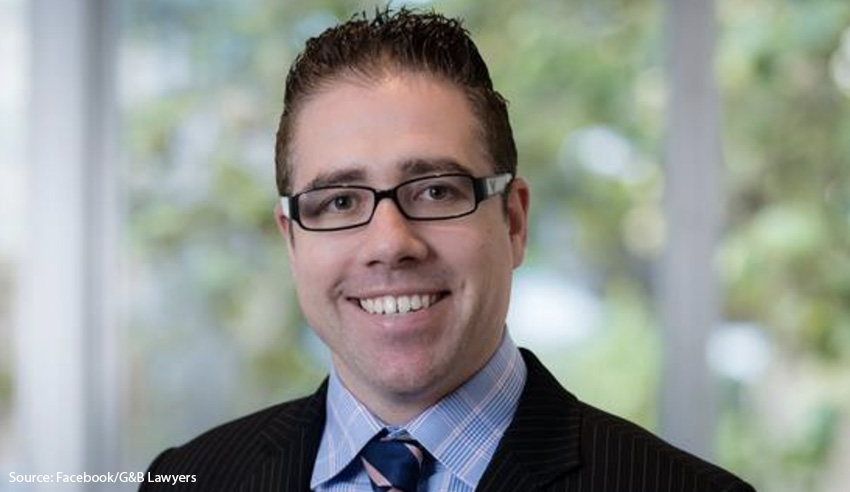 Following an investigation into a number of posts made across the G&B Lawyers Facebook page, solicitor Nathan Buckley has been suspended from practising until June 2022 and found to be "unable to fulfil the inherent requirements" of a lawyer.
In posts across the G&B Facebook page, Mr Buckley doled out advice to followers that included directing Victorians to collect COVID-19 infringement fines and elect to have them determined in court because the Victorian government "will not fight" them all. Recently, Mr Buckley has also fought against vaccine mandates.
His suspension was confirmed on Friday, 11 November, following an update of the Register of Disciplinary Action. The Council of the Law Society said it had a reasonable belief that Mr Buckley could not fulfil his requirements as a practitioner, particularly as it related to the "paramount duty to administration of justice".
The Law Society also found that Mr Buckley could not discharge his duty to refrain from engaging in conduct likely to be prejudicial, or to diminish confidence, in the administration of justice; to not engage in conduct likely to a material degree to bring the profession into disrepute; and to be "honest and courteous" in all legal dealings.
In a late-October hearing, Mr Buckley requested that the Law Society provide all documents relevant to the application for disciplinary action in the NSW Civil and Administrative Tribunal (NCAT). In response, the Law Society's barrister Robert Pietriche argued the summons was made in broad terms and was not compellable.
"The problematic nature of this summons is that it seeks to capture a much broader cross-section of documents that goes well beyond the file that the Law Society obtains for the purpose of the decision that was made," Mr Pietriche said.
The Law Society, which sought a finding of unsatisfactory professional conduct, pursued disciplinary action based on three Facebook posts and replies to comments. In a letter sent to Mr Buckley earlier this year, the Society said his posts could bring the profession into disrepute and breached his ethical duties as a lawyer.
Mr Buckley, who claimed the allegations were "baseless", has set up a GoFundMe where he has requested $1 million from his supporters to fight the Law Society. He claimed all funds would go towards his proceedings, including to pay for a barrister.
"They want to silence me," Mr Buckley argued in the GoFundMe description. "They don't want to challenge the unlawful public health orders and directions. They don't want me acting for individuals who have lost their livelihoods and careers."
More to come.