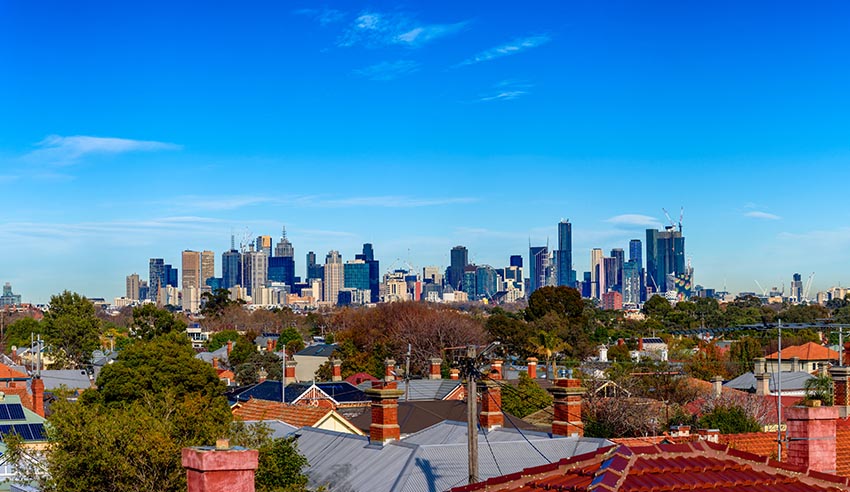 Given how much COVID-19 disrupted the courts, clients and legal services, Victoria Legal Aid experienced a major downturn in the number of residents it assisted, the grants it could provide and the duty lawyer services it employed. However, there was also a huge uptick in the services that clients could access remotely, meaning that the post-pandemic delivery of justice will look a lot different.
Predictably, the number of clients Victoria Legal Aid (VLA) worked with decreased in 2020-21 due to the COVID-19 restrictions, court adjournments and the challenges of working remotely. However, despite this downturn, it was predicted that work would increase exponentially as the justice system returns to normal – this time, complete with the lessons, adjustments, and innovations learnt during the pandemic.
Handing down VLA's annual report, CEO Louise Glanville said the pandemic changed the way services were provided and forced the organisation into adapting to a digital way of delivering justice. This, in turn, paved the way for long-term service innovation, improved communication, and overall better outcomes for clients.
"The challenges faced by our clients and the community over the past 18 months required a responsive and adaptable approach from the legal assistance sector," Ms Glanville said, adding that the introduction of pre-court services like early resolution for family violence matters "exemplified this work and the benefits for clients".
During the 2020-21 reporting period, the number of unique clients dropped to 74,670, which represented a 16 per cent decrease from the 2019-20 report. Similarly, the number of grants of legal assistance dropped by 11 per cent in the last 12 months, and the number of duty lawyer services decreased 45 per cent down to just 57,049.
VLA did see a 26 per cent increase for family dispute resolution services and also noticed a major uptick in web services used by clients. In total, there were 41,267 webchat services, representing a 54 per cent increase from the previous year.
Compared to the 2019-20 reporting year, more Victorians sought help about renting, family violence and shared parenting arrangements. The report found that its Independent Mental Health Advocacy, Independent Family Advocacy Service and the Family Dispute Resolution Service also experienced growth in services.
Throughout the website, COVID-19 was the most visited information page, followed by traffic offences and advice on going to court to face criminal charges. Over the phone, VLA staff responded to more calls about family violence for both the respondent and the applicant, parenting arrangements and criminal offences.
Ms Glanville said that the establishment of a priority family violence and tenancy line allowed VLA to help people experiencing these issues much more quickly. In carrying this out, she added that there had been an interplay between the socio-economic and legal issues in people's lives, which saw Legal Aid respond to making family violence, child protection and mental health legal services key priorities.
"This year, across our program areas, our staff and community legal centres worked together to take a client-centred approach, preparing information about changes to laws, how to contact us, and how we work with courts, tribunals and other services.
"Involving people with lived experience in our work directly is relatively new for our sector, but extremely rewarding, as it delivers better outcomes," Ms Glanville said.
One of those better outcomes was appointing two new Aboriginal community engagement offices in regional offices, in addition to expanding its non-legal advocacy service, Independent Family Advocacy and Support, into Ballarat.
VLA ended the financial year with a net surplus of $24.9 million due to the impacts of COVID-19. Ms Glanville said she anticipates case expenditure to significantly increase as court services resume "beyond the level of our base funding". VLA will work with the government to determine sustainable funding solutions for the future.
"As we continue to grapple with the challenges of the pandemic and we look towards a future recovery, ongoing investment in legal aid is essential to maintain a social safety net that can catch people when they need it," Ms Glanville commented.
Reflecting on the year ahead, VLA said in the report that it would continue to be a partner in the sector so that it can maintain some of the reforms introduced over the last year, reduce the backlog of court matters and continue to support client needs.
"As we embark on the final year of our Strategy 22, we will reflect on the ways we put our clients first, adapt our services so we can continue delivering with impact, and respond to changes in the justice system to ensure it is safe, fair and accessible. The work will shape our new four-year organisational strategy," VLA said.