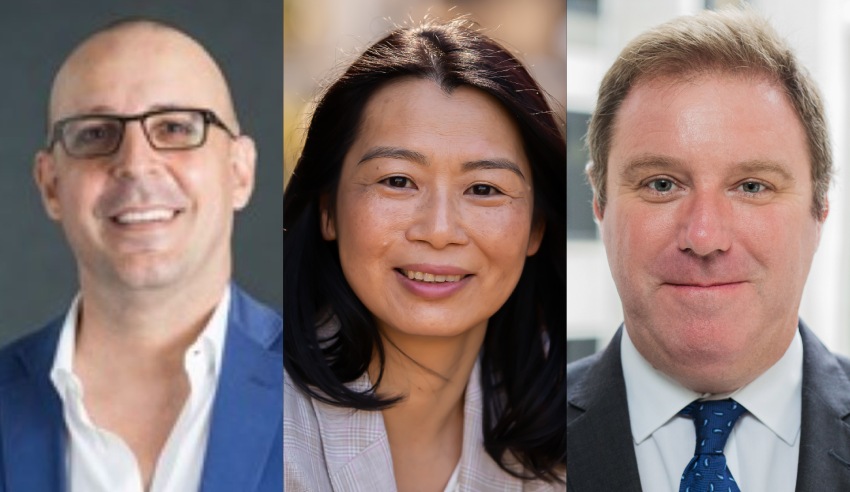 Whilst employers have a duty of care for their employees and to maintain a safe workplace, the number of people infected with COVID-19 at work is set to rise in the coming months – as are COVID-related workers' compensation claims.
Since the beginning of the pandemic, there have been over 3,000 COVID-19-related workers' compensation claims across the country – resulting in updated WHS policies becoming vitally important for businesses.
As reported by the ABC, NSW and Victoria have been hit the hardest by COVID-related claims, with NSW shelling out $7.8 million for COVID-related workers' compensation and Victoria paying $7.2 million out in claims by people who have contracted COVID-19 at work.
Dr Giuseppe Carabetta, senior lecturer in employment law at the University of Sydney Business School, said that moving forward, the number of claims is expected to rise as people return to physical workplaces and restrictions for the unvaccinated lift. 
"There has been what can only be described as a flood of workers' compensation claims in Victoria, many of which have come from emergency services workers who work in at-risk settings.
"Workers' compensation claims for COVID-19 are expected to climb sharply now that we are freeing up, and the industry regulator has predicted a bill of over $600 million in a year," he said.
"Additionally, civil law or negligence claims are a possibility. Whether these proceed will likely come down to strategic choices made by workers (through their lawyers) about time, formality, and cost considerations, as well as the kind of compensation being sought and the rules around that." 
According to the State Insurance Regulatory Authority (SIRA), the cost of workers' compensation claims by those infected with COVID-19 is expected to grow astronomically after NSW opens up – estimated to be at $638 million.
"In May 2020, on the eve of the pandemic, the NSW government amended the Workers Compensation Act in NSW to make it simpler for workers in certain areas of employment including retail, the health sector, police and several others to establish the required link between their work and contracting COVID. The new measures – now about to be repealed – provided that workers in these specified sectors or types of employment will be 'presumed' to have contracted the virus at work," Dr Carabetta added.
"Basically, the standard onus falling on workers to establish the connection in order to claim workers' compensation was considered inappropriate, if the claimant worker fell within one of the specified employment types. The claims are for compensable workplace injuries – so monetary claims including loss of income and medical expenses."
TK Legal principal Toya Kha said that COVID-related claims remained relatively low until August this year, when they started to increase.
"[According to SIRA], of 2,044 COVID-19 related claims submitted to 5 November 2021, 479 were submitted during the 17-month period from March 2020 until July 2021; while 1,565 were submitted in the three and a half months since then," she said.
"The number of claims being submitted daily has dropped to single figures in early November, having fallen steadily from a peak of 63 claims submitted in one day on 9 September."
Furthermore, of the COVID-related claims, 72 per cent involved a confirmed diagnosis of COVID-19, and 14 per cent involved psychological injury claims. Ms Kha added that those infected with COVID-19 may have experienced "physical and psychological effects from their illness, especially those who were hospitalised or needed ventilation in intensive care".
"Second to claims involving COVID-19 infection are psychological injury claims. Workers may have experienced frequent change, uncertainty and loss of control in their workplaces which could contribute to stress. While many workers in frontline, essential and health services may not have been infected with COVID-19, they may have experienced longer hours and increased workplace demands and stress," she said.
"Other workers may have had their working hours decreased, been furloughed, lost income, been redeployed or had to work from home. Having to work outside normal roles and having to conduct most business virtually are further challenges for the workforce. Prolonged lockdowns and related restrictions, as well as the lack of social contact and support from the work environment, may also negatively impact on the mental well-being of workers."
In May last year, section 19B was added to the NSW Workers Compensation Act 1987. According to Ms Kha, this section established a "presumption that workers employed in certain industries diagnosed with COVID-19 contracted the virus at work, unless the contrary was established".
"The NSW government has announced that it will introduce a bill this week to repeal this section. Workers who contract COVID-19 will still be able to make claims after the section is repealed but will need to establish that they contracted COVID-19 in the course of their employment and that employment was the main contributing factor," she added.
"If employees have to prove they were infected at work, this may reduce the number of claims being made and would likely reduce the claims accepted. It may be difficult to prove definitively that someone was infected at work if there are other potential infection sources. Being able to show there was contact with an infected person in the workplace may be easier in some workplaces than in others."
Dr Carabetta echoed a similar sentiment – and said the new reforms would make it "significantly" harder to submit a COVID-related employment claim.
"We have seen a flood of cases in NSW and Victoria, but the proposed New South Wales amendments – which will remove the presumption in favour of employee claims in the specified employment categories – will likely make it significantly more difficult for employees to make a case that they contracted the virus at work in terms of the evidence required," he said.   
Moving forward, employers will need to be proactive in making sure they're minimising any risk of contracting COVID-19 at work, he added.
"Employers will need to take active steps to minimise the risk of COVID transmission at the workplace, which they're also required to do as part of their workplace health and safety and duty of care obligations," Dr Carabetta said.
"There are various ways of doing this, ranging from vaccine mandates through to 'lesser' measures such as, where practicable, re-arranging the physical workplace or work methods, mask-wearing and regular testing."  
According to Swaab partner Michael Byrnes, how employers address their work health and safety risk can also be useful in enabling employers to minimise potential workers' compensation liability.  
"Just as important as workers' compensation risk are the duties of employers under Work Health and Safety legislation. This legislation requires employers to minimise the risk in the workplace of COVID-19 infection and transmission as far as reasonably practicable. If an employer fails to comply with its WHS duties it can be prosecuted and face significant penalties," he said.
"Steps to manage the WHS risk include mandatory vaccination (where appropriate), testing and/or presentation of COVID-19 test results, check-in processes, social distancing, mask wearing and hygiene and cleaning. To comply with WHS duties employers now need to think beyond the mandated government public health orders to the specific steps they need to take to manage COVID-19 risk in their workplace. A properly tailored COVID-19 safety plan is essential."
Employers should be updating their WHF policies to factor in procedures to deal with COVID-19 infection control and prevention, added Ms Kha.
"Implementing COVID safe plans, which may look different from one business to the next depending on the size and nature of the business, would also assist in ensuring a safe workplace. 
"Generally, providing clear protocols and procedures, high quality training for new roles, and effective supervision are all important in ensuring that the work environment is safe. Where possible, work health and safety committees and periodic work health and safety briefings and seminars may also facilitate a safer workplace," she said.
"Employers can also provide employee assistance programs, and psychological support and team building; as well as measures to facilitate physical exercise (such as subsidised gym memberships), healthier lifestyles, better work/life balance and a more flexible work environment."