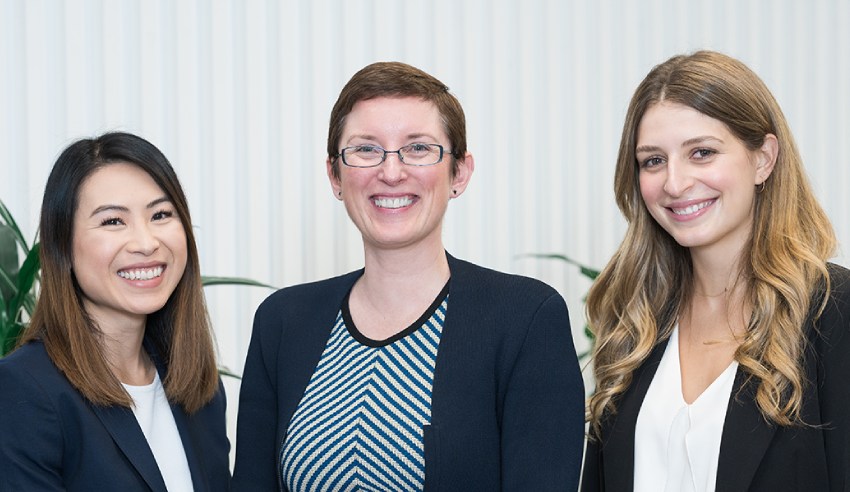 A national law firm has hired a team from a boutique firm in Victoria in a move the firm said would help them "meet ongoing client demand".
Gilchrist Connell has welcomed a new principal and her team, who join from boutique firm Marsh & Maher Richmond Bennison.
The addition of senior litigator and new Gilchrist Connell principal Ingrid Nunnink, associate Tessa Pham and lawyer Victoria Pechlivanis means that the firm is now 54 per cent female, with 38 per cent of Gilchrist Connell principals being females.
Ms Nunnink has experience advising clients on general civil litigation matters and has a particular interest in health law, sensitive claims and coronial inquiries, as well as general liability and professional indemnity. 
Gilchrist Connell managing principal Richard Wood said the new appointments indicated the growth experienced in 2021 by the firm was set to continue into next year. Over the last 12 months, the firm has grown by 35 per cent.
"Ingrid is a natural fit for Gilchrist Connell, and her practice is highly complementary to our own in terms of its focus and client base," he said.
"Having Ingrid onboard further strengthens our ability to meet ongoing client demand in the key areas of general liability, health and treatment liability and sensitive claims."
Belinda Cohen, chief people officer at Gilchrist Connell, added that the new additions would bolster the Melbourne office with senior resources in 2022.
"Gilchrist Connell strongly supports a combination of lateral principal hires and internal promotions to best meet the needs of our growing practice," she said.  
"Pleasingly, Ingrid and her team also continue the recent trend of senior female hires. The firm now has over 38 per cent of females at principal level, and women make up 54 per cent of our broader fee earner cohort."