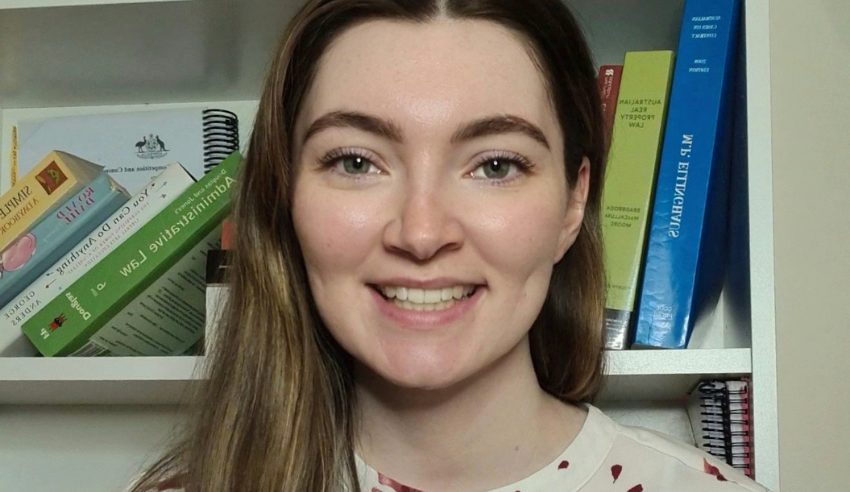 Policymakers need to consider the needs of the underrepresented when making decisions, according to this law student and scholarship winner.
Hannah Gandy is currently studying a graduate diploma of legal practice and will be admitted as a lawyer early this year, after completing a bachelor of laws at La Trobe University.
She's also one of the recipients of the General Sir John Monash Foundation scholarship, announced late last year, and volunteers for Legal Action for Afghanistan. Speaking to Lawyers Weekly, Ms Gandy said she planned to use her scholarship to study a master of laws specialising in law and social justice at University College London this year.
"I've chosen this course because the subjects relate strongly to areas that I'm passionate about, and because I want to further understand how the law can be used to achieve social justice, particularly for young persons," she explained.
"I experienced a difficult childhood and at the age of 14 was enrolled at The Pavilion School. The Pavilion School is a school for students who are disengaged or excluded from mainstream education or who are unable to attend mainstream schools. The school sees a disproportionately high level of students from severely disadvantaged or marginalised backgrounds. Whilst I was at this school, I observed the stories of my peers and their experiences with education, poverty, abuse, law, discrimination, and exclusion. These stories opened my eyes to many issues that young people face."
Ms Gandy was the first student from The Pavilion School to ever receive an ATAR and said she chose to study law and politics in order to "help improve and uphold the rights of young persons in the law".
"I'm passionate about many causes, but I'm most interested in how issues impact youth. I believe law should go beyond providing a mere list of rights and work further towards ensuring those rights are upheld in practice for all persons. I've always cared strongly about access to education because I witnessed firsthand how many young Australians lack access.
"This issue is often overlooked in Australia, with people assuming every child gets an education because they are legally required to. However, many young people miss out on education due to social, political, cultural and physical factors. Law needs to consider not just providing children the right to an education but considering how policies and laws can further work to enable all young persons to access that right by reducing barriers," she said.
"Amongst many, one of the biggest barriers to education is the combination of modern poverty, lack of employment and unequal wealth distribution. I believe inequality in education also contributes to these issues being faced throughout family generations and that these issues should be addressed by the law to improve access to education."
Law and policymakers need to further consider underrepresented groups when legislating and making decisions – something which Ms Gandy said is particularly relevant for young people who lack political or legal influence.
"Law and policy makers need to play a further role in upholding basic rights for young persons. Working as a youth worker has shown me that when a young person has one brush with the law, it can change their mindset for the worse and put them on a negative path. This path is largely preventable by promoting rehabilitative approaches with young persons exhibiting inappropriate behaviour outside of a criminal law setting, and by creating legal structures to prevent child disadvantage and address barriers to basic needs," she said.
"Children depend on adults to stand up for them, but many children don't share a relationship with persons who influence law or policy, particularly if they come from a background of disadvantage. Due to the lack of autonomous rights children have, they are easily placed into vulnerable positions without the right support."
In terms of what the Australian legal industry can do better on, Ms Gandy said that accessibility to legal services needs to be improved upon in 2022.
"Those working within law have the power to advocate for, work towards, talk about and highlight the issues surrounding lack of access to legal services. The democratic legal system rests on the principle that laws govern all persons and should not act unfairly to them. However, unfair decisions are frequent for vulnerable persons and communities who can't access legal services and for youth who face unique barriers to accessing legal help," she said.
"Inaccessibility pushes vulnerable communities further into positions of disadvantage, exposing them to further risk factors with a disproportionate impact on youth. In conjunction with the lack of persons advocating for matters that impact them, their rights are less likely to be upheld, and many issues contributing to disadvantage remain unchanged within education, healthcare, criminal law, employment and family law. There is significant room for improvement in funding, exploring and using technology to improve legal access."