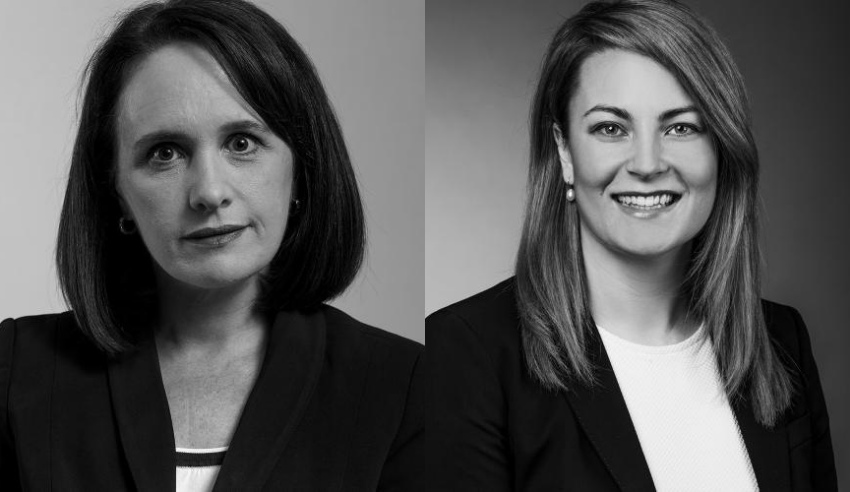 Herbert Smith Freehills' co-heads of capital venture have shared their predictions for this deal space in 2022, including the "seriously overdue" flow to female-founded businesses and a significant increase in companies investing in the social good.
Reflecting on the last 12 months of "record deal volumes, huge valuations and history-making M&A" deals, Herbert Smith Freehills' (HSF) co-heads of venture capital, Elizabeth Henderson and Claire Thompson, have "got out the crystal ball" for their expectations of what this deal space and participants can expect in 2022.
The first key prediction the market should expect is the ongoing "deal boom", with Ms Henderson and Ms Thompson suggesting that there is a "serious amount of dry powder in the market". The co-heads shared that if the number of term sheets on their desks are anything to go by, investors are "ready to transact" quickly.
Next, they predict the market will get serious about secondary. Ms Henderson and Ms Thompson said the marked increase in 2021 could indicate that it will become the new norm, commenting: "From now on, investors can and should expect to see founders selling down on every round from Series A and beyond."
In reference to some more common trends, Ms Henderson and Ms Thompson have predicted a "maturation and legitimation" of a number of crypto-led businesses. This includes seeing many of them "raise capital at significant valuations" as investors look for more exposure to the emerging crypto ecosystem more broadly.
"If 2021 was the year when even your grandma brought crypto, 2022 will be the year when the market starts to take notice of other players in the ecosystem," they said.
Importantly, Ms Henderson and Ms Thompson also predict some "seriously overdue" capital flow to female-founded businesses. For example, HSF closed with one client announcing the "largest ever funding round" for a female-founded start-up. In 2022, this space can expect new collaborations targeting start-ups run by women.
Sitting halfway up the list of their predictions, Ms Henderson and Ms Thompson said that with AirTree, Blackbird and Square Peg all fundraising – and "talk of Blackbird's fifth fund being in excess of $1 billion" – venture capital participants should expect 2022 to "bring significant announcements of new funds raised".
Then there is the rise of non-traditional venture capital investors looking to "play in the space". While "everyone will have a go at a minatory deal in 2022", the more serious investors are predicted to write "bigger and bigger cheques" in light of the "pressure to deploy and the need to compete" in order to win deals.
Looking at the M&A space, Ms Henderson and Ms Thompson said there is an outsized number of global market leaders in Australia, particularly within fintech.
"Following on from Afterpay's acquisition by Square, we expect more of the big global players to look Down Under for acquisition targets in 2022, and to come prepared to pay generously for them," the co-heads predicted.
As more start-ups commit to real social impact – including companies like Who Gives a Crap, Great Wrap and Bardee – Ms Henderson and Ms Thompson predicted a rise in "significant raises by companies looking to do more than just make money".
Ms Henderson and Ms Thompson's final prediction is that the more seasoned venture capital participants will regard any boom "with suspicion", but assures that there is no reason for concern over the next 12 months.
"What happens if inflation bites, interest rates rise and quantitative easing is no more? In times of economic shock, quality investments will see a bolstering. COVID has seen more US money come Down Under but with good reason – and there is no reason why this shouldn't continue," Ms Henderson and Ms Thompson said.